FIrst of all I would like to say thank you to @andyfish for launched this beautiful contest that allowed me to learn something new and funny like the mood board.
What is a mood board
---
It is basically a table that collects suggestions to restore the atmosphere and style of a particular mood.
The mood board is a collection of images, but they can also be objects, which represent the sources of inspiration that a designer followed in designing something. It is the visual and tactile representation of the identity of the project. Call it a concept if you want to look cooler in a creative session.
Different elements are brought together which, thanks to the relations of meaning they have between them, lead to something that would be difficult to define a priori, and with the images it all comes easier.
The secret is soon said: our brain loves images and interprets them on the fly, at a glance we can see inconsistencies and opportunities that the written word often hides.
My entry
---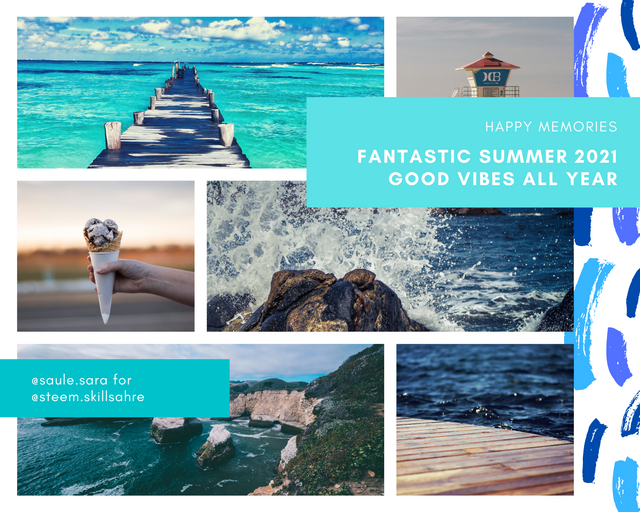 With my mood board, I would like to represent the sensation of happiness, and good vibes that the summertime gives to everyone!
To do so, I chose the images that in my opinion gives a reminder of freshness in the hot summer season.
Summer is the hottest season of the year, and when a fresh breeze come and refresh from the summer heat, it is one of the most beautiful sensations in the world for me, and that's what I wanted to represent with my mood board.