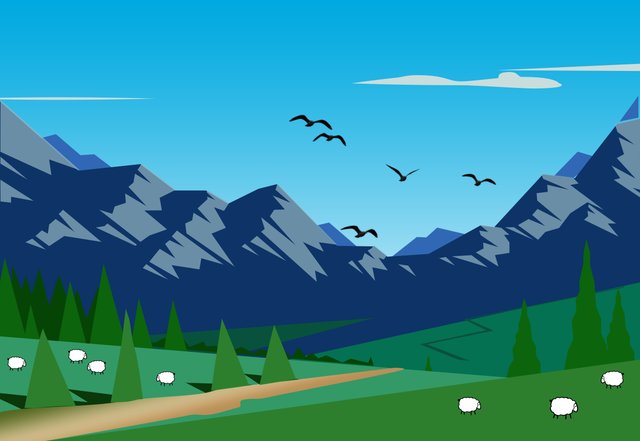 Hi friends,
I am going to give a free tutorial about how to make a mountain and meadows illustration with photoshop. This post is in response to the contest : 🚨CONTEST ALERT || Share your creative skill with olabillions organized by @olabillions
Step1:
Open photoshop and open a drawing page with 16x12 inches size and depth of 300 resolution.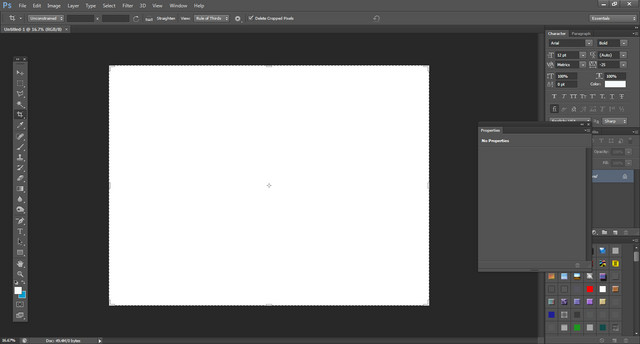 Step2:
change the background color by going MENU>LAYER>NEW FILL LAYER>GRADEINTY> CHOSE WHITE AND SKYBLUE GRADIENT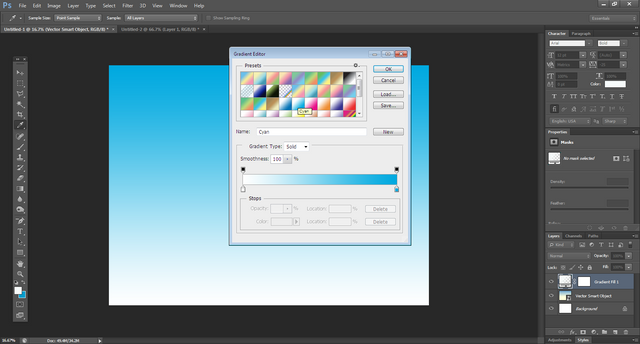 Step3:
Using the pen tool draw an outline of mountain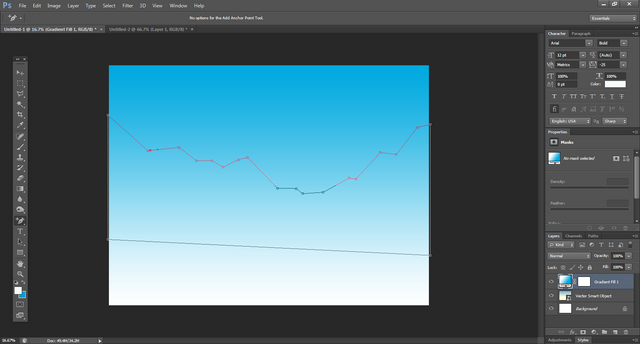 Step4:
Give the mountain dark blue color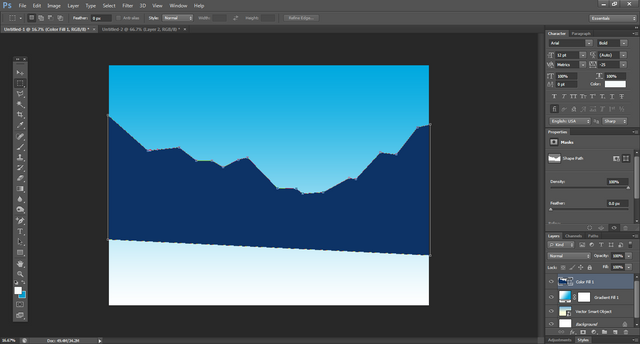 Step5:
Using the pen tool draw a one more mountain outline and give it a different shade of blue color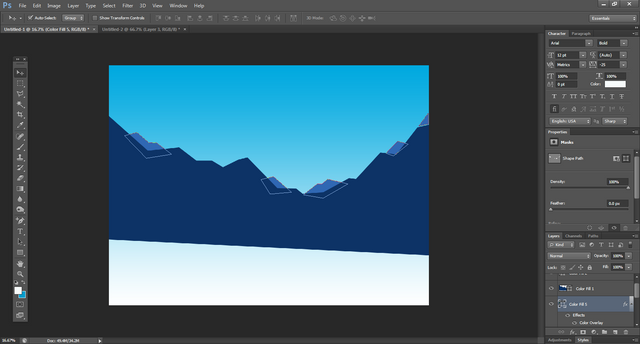 Step6:
Using a pen tool draw a cloud shape and give it a white color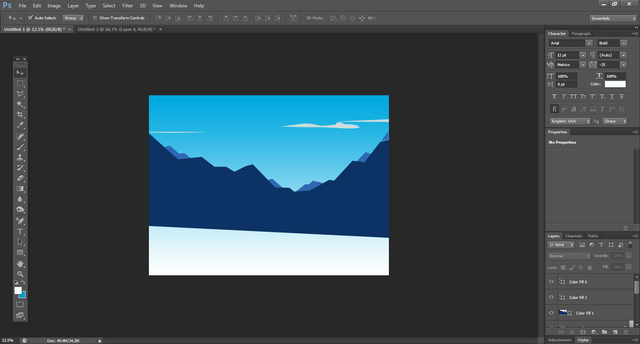 Step 7:
Draw two meadows shape with pen tool and give them different shades of green colors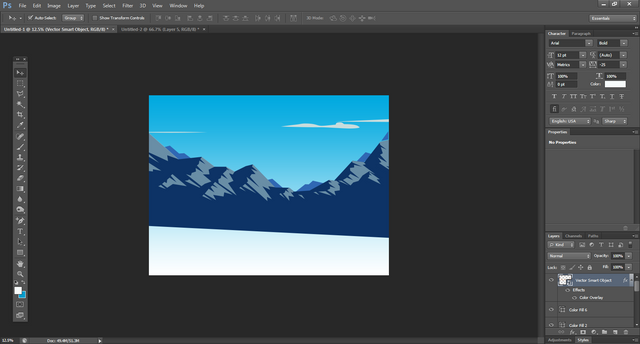 Step 8:
Draw a pine tree and give dark green shade and copy and paste it at many places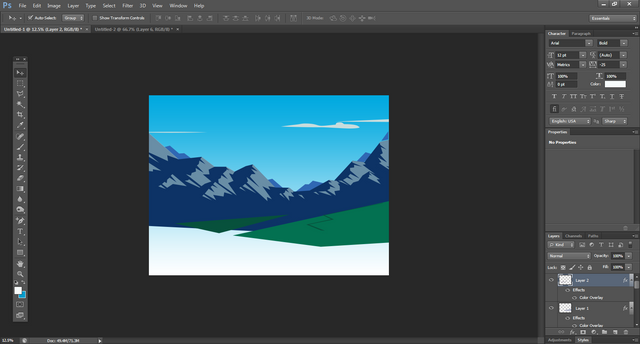 Step9:
Using the pen tool and draw a foot path on the meadows and give it beige and sand color gradient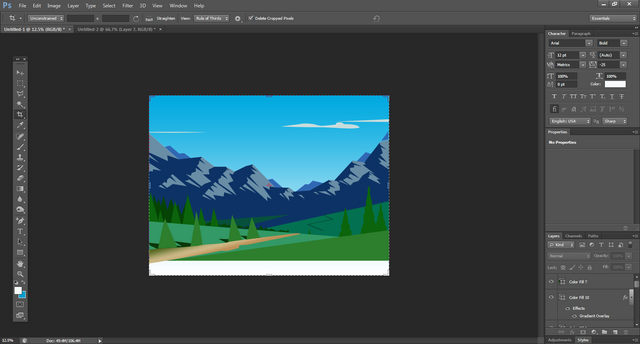 Step10:
Draw a sheep-like shape and give it a white color and copy and paste it some places on the meadows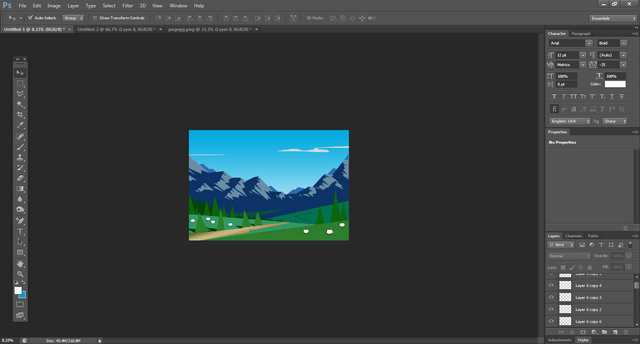 Step11:
Draw flying birds' shape and give them black color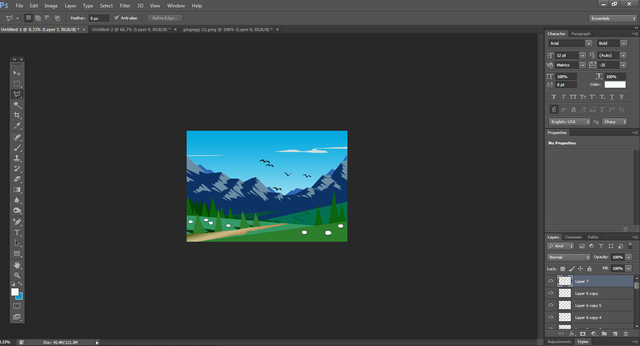 Step12:
Now the mountain and meadows illustration is ready, save it as a jpeg or png image file with any name.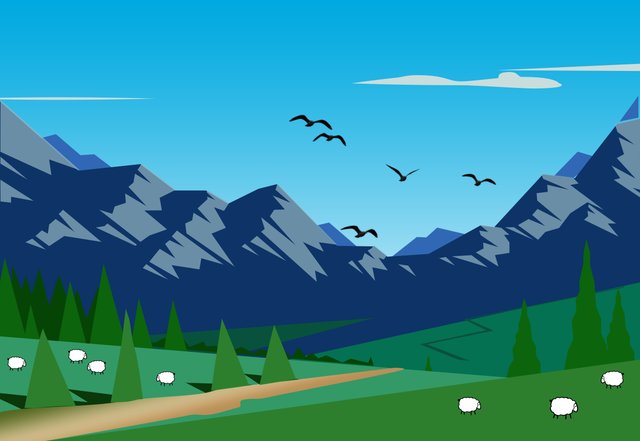 everyone can do this art in photoshop with the above sad easy steps all you have is a computer or a laptop with ant version photoshop software.
Hope you like this Mountain and Meadows illustrationplease send your feedback and comments, I would like to invite @jyoti-thelight, @deepak94 and @nishadi89 to take part in this contest. thank you
♣ ♣ All is Well ♣ ♣