Hope you are well by the grace of Allah. I am also good. Today I am going to participate in Steem Skillshare Art Contest. Thanks @enamul17 for arranging this contest.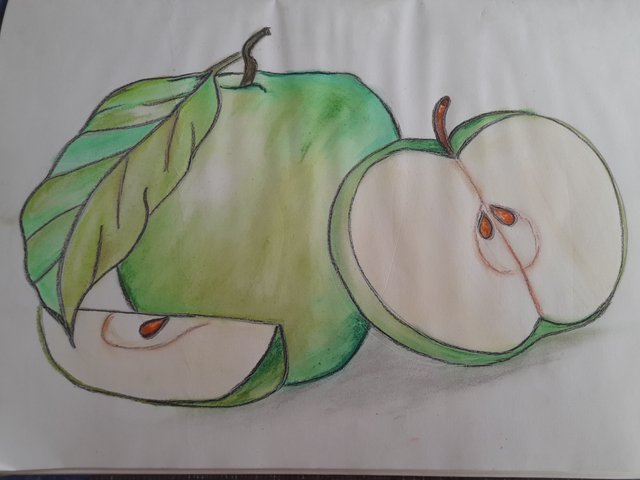 ---
Used materials :
Sketch book
Pencil
Eraser
Colour box
Black border line pen
---
Step-1
First I drew half-half-cut apple. I also drew an apple stem and two seeds. I also drew a seed thst is also cut in half.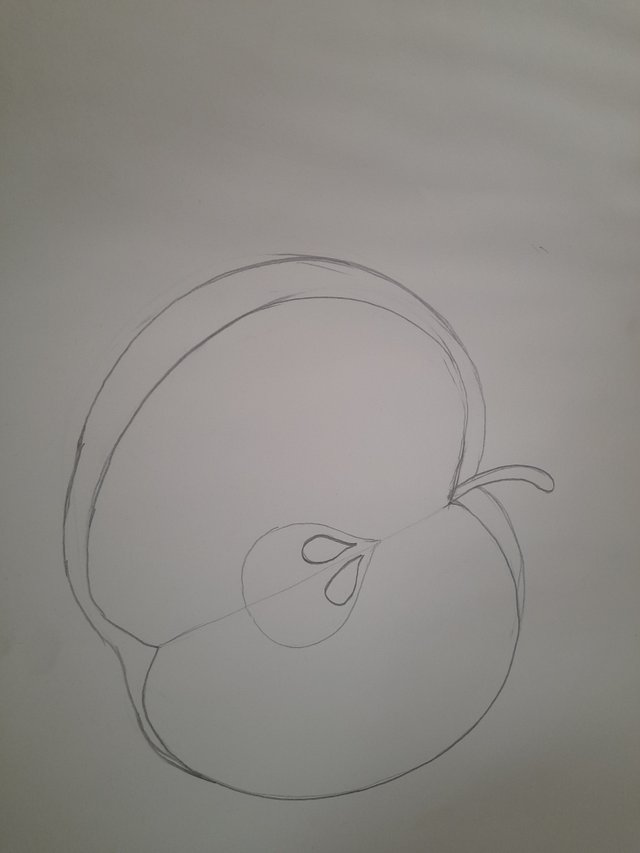 Step- 1
---
Step-2
Then I drew another piece of apple.It is relatively small in size. But I also drew seed in it.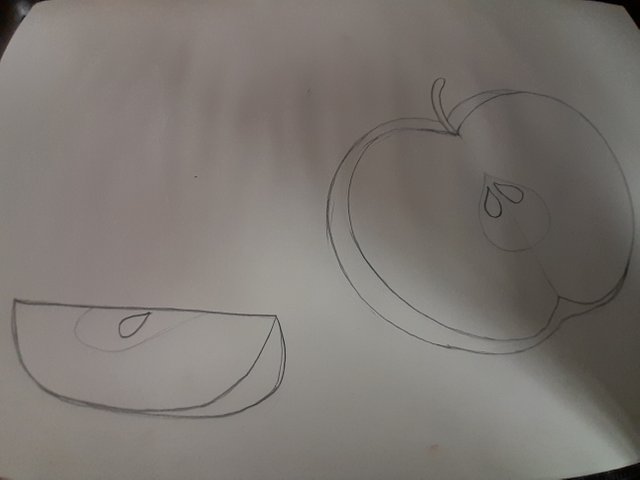 Step- 2
---
Step-3
Finally I drew another whole apple and added a leaf to it.I also drew an apple stem. This is the complete figure.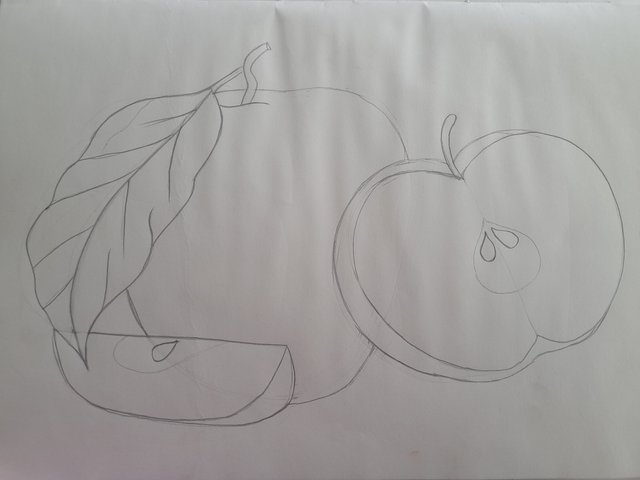 Step- 3
---
Step-4
Then it's time to paint the picture.Here I have used Fiber Castle Oil Pastel.First I colored the half-cut apple.As you can see in the picture.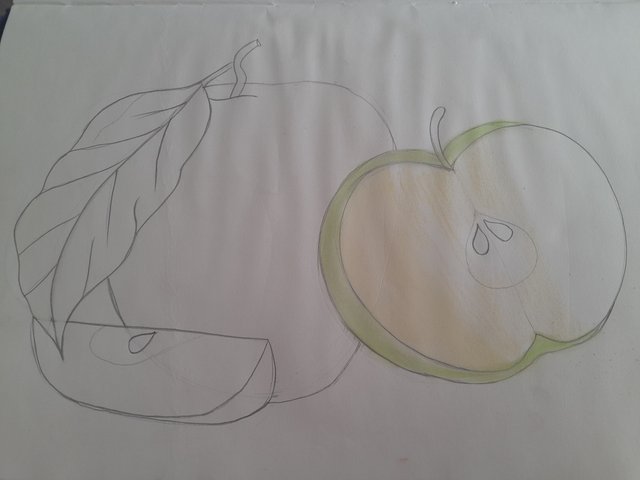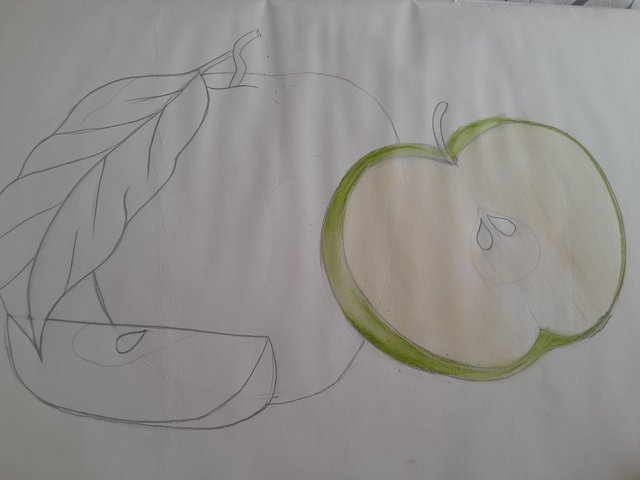 Step- 4
---
Step-5
In step- 5, I coloured the piece of the apple. I used green and yellow green colour for that.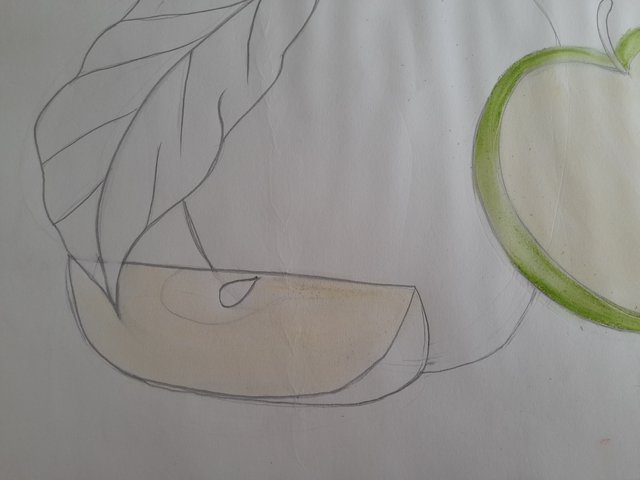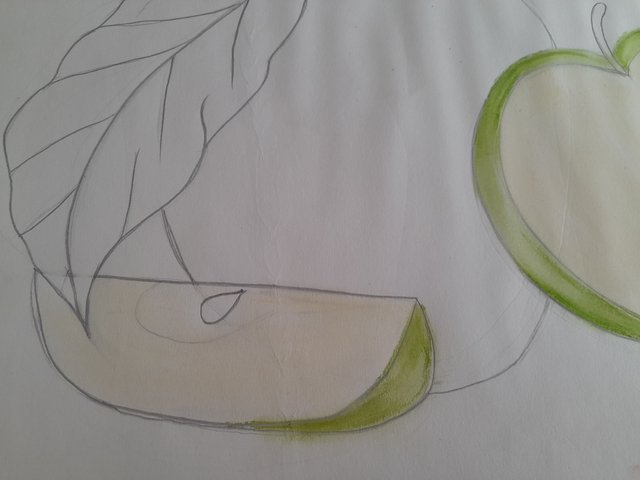 Step- 5
---
Step- 6
In step-6, I coloured the whole apple. I used green and yellow green colour here, too. I didn't coloured the leaf in this stage.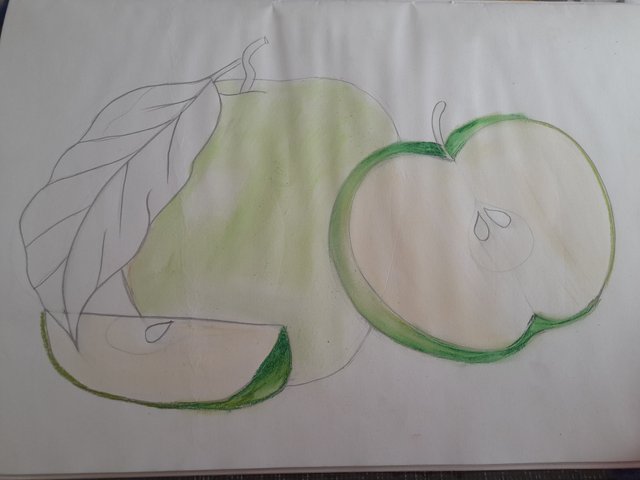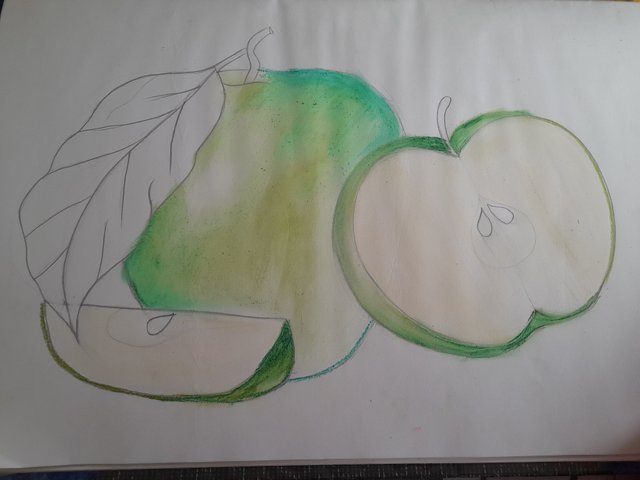 Step- 6
---
Step-7
Here, I coloured seeds and stems. I used orange and brown colour for stem and seed.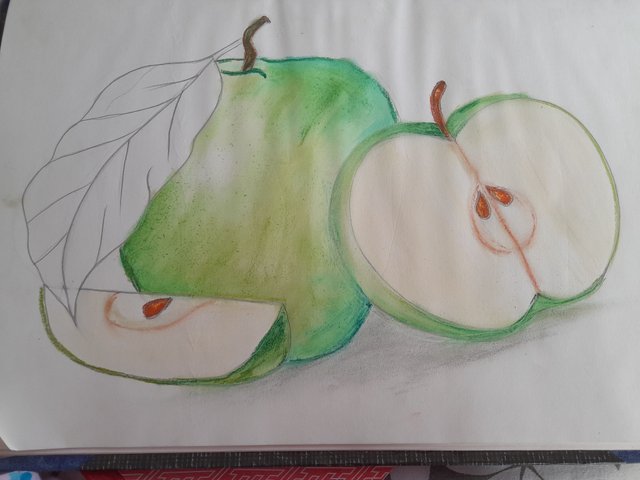 Step- 7
---
Step-8
Then I coloured my leaf. I used here 2 colour and blend it by my finger. You can use tissue of cotton for this. It depends on you.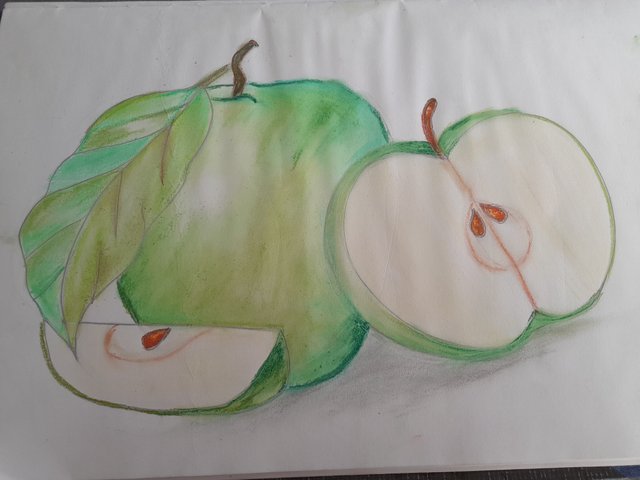 Step-8
---
Step- 9
In the last step I used a black border pen in my picture. You can see the difference. Never forget to use border pen in your drawing.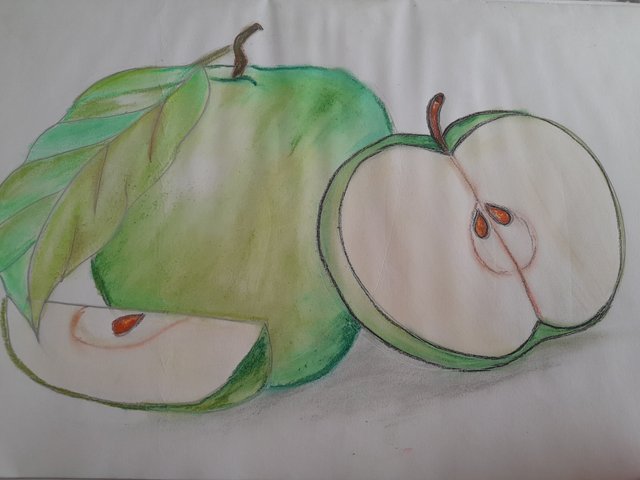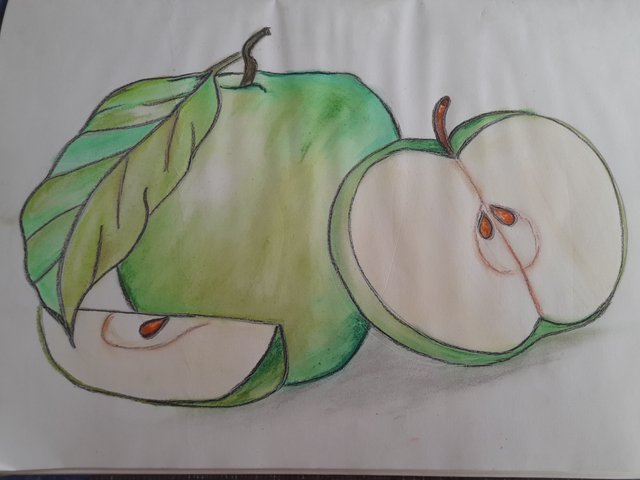 Step- 9
---
Final Step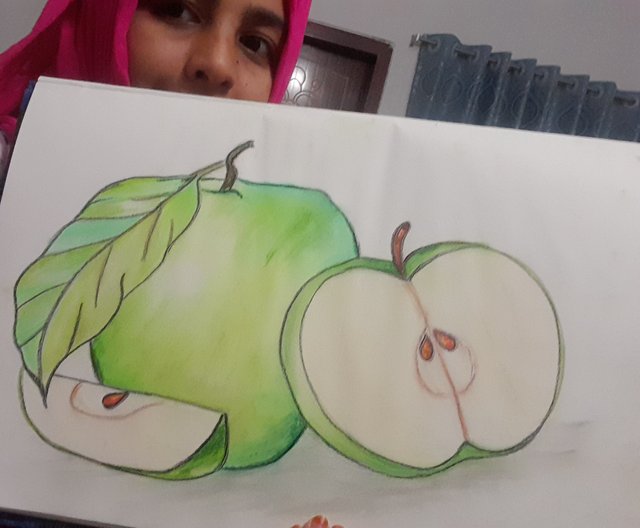 Selfie with my art
---
I am inviting
@parvag09
@rabbani71 and
@chaitanno000
to participate in this contest.