Hello friends,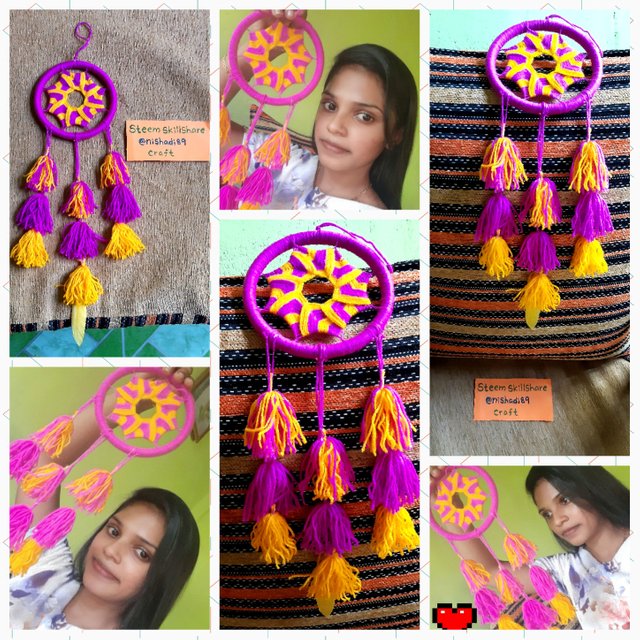 First of all I would like to thank @live.log for creating such a beautiful competition in the steem skillshare community. For this contest I created a beautiful dream catcher using woolen yarn. This is the first time I've made a dream catcher like this. But glad to say my first attempt was very successful. I was able to maked a beautiful dream catcher.
Materials
• Yellow and Pink colour woolen yarn
• Glue gun / bottle of gum
• A ring ( Radius 7.5 cm )
• A colorful bird feather
• A scissor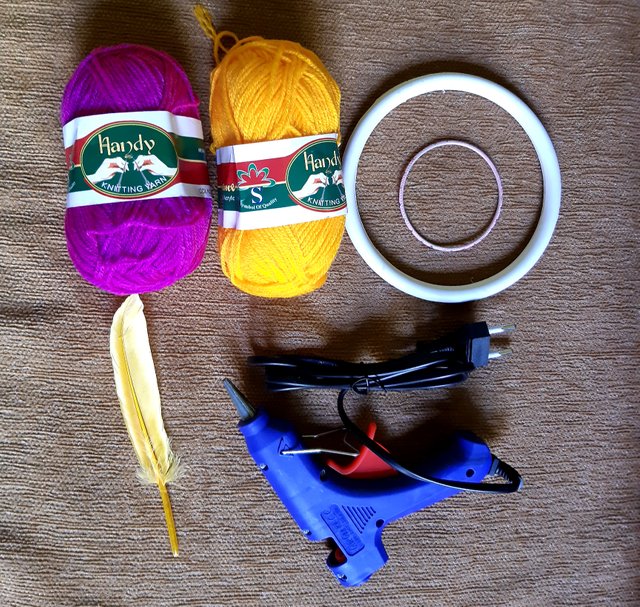 ---
Step 01 :-
Wrap the ring completely in pink wool yarn first. The wool yarn should be wrapped so that it does not go on together.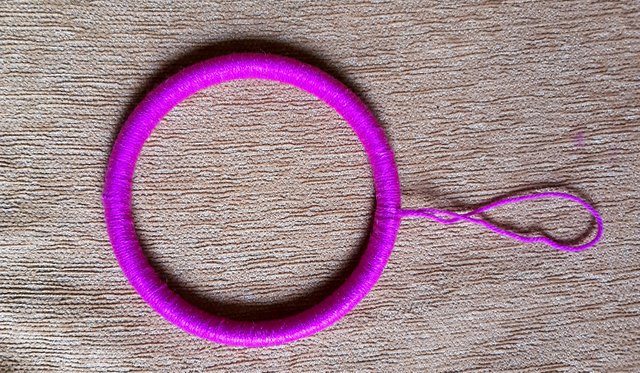 Step 02 :-
• Now all you have to do is knit in the middle of the ring into a nice shape. Previously the distance should be marked so that the ring divides into eight equal parts.
• Then take a little bit of pink wool yarn and tie it at one point marked on the ring.
• Now pull in from the other side where the thread is marked.
• Knit the thread in this way keeping the required spacing around the entire ring. The steps are clear from the pictures below.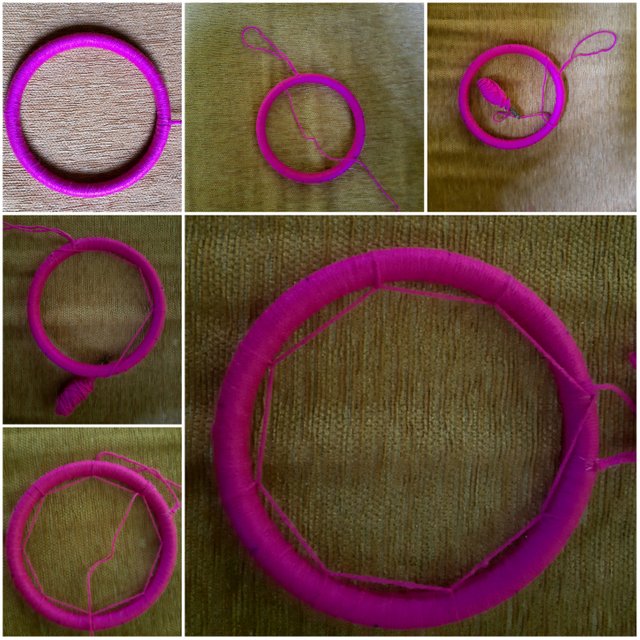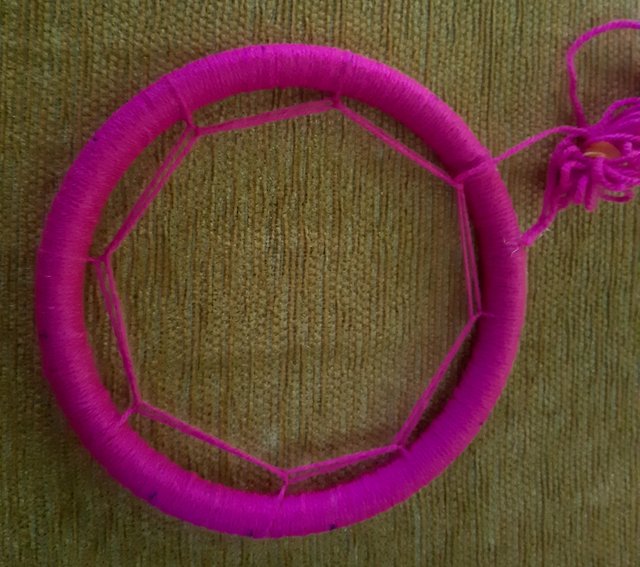 Step 03 :-
Wrap a few rounds of pink thread inside the ring as above.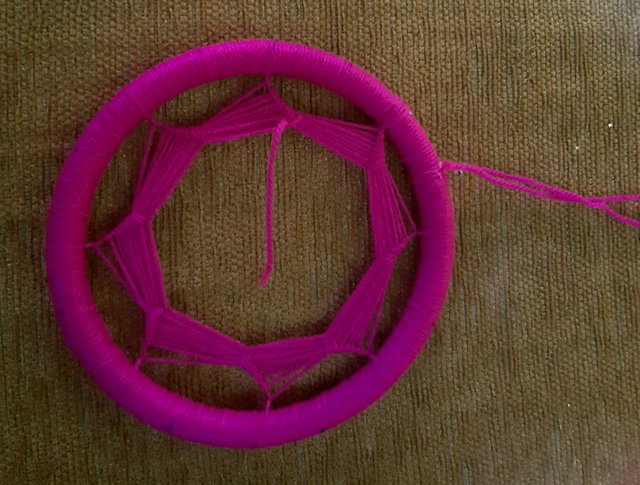 Step 04 :-
Now connect the yellow wool thread to the end of the pink thread and knit a few rounds of yellow wool thread and after knit a few more rounds of pink wool thread again.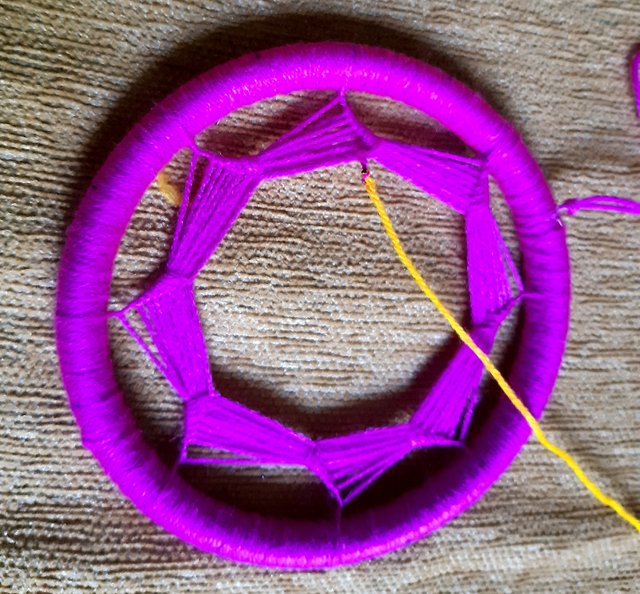 Step 05 :-
To knit the last part of the ring, connect the yellow wool thread again and complete the knitting flower as above.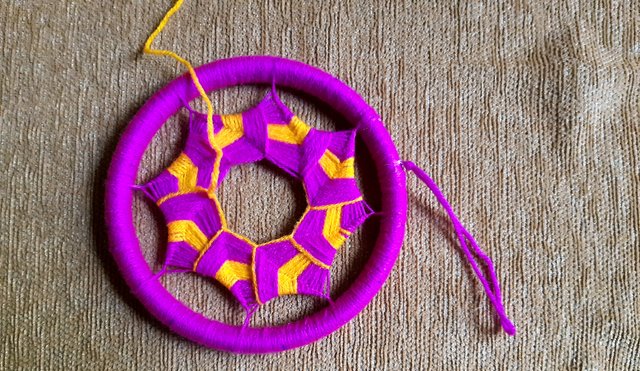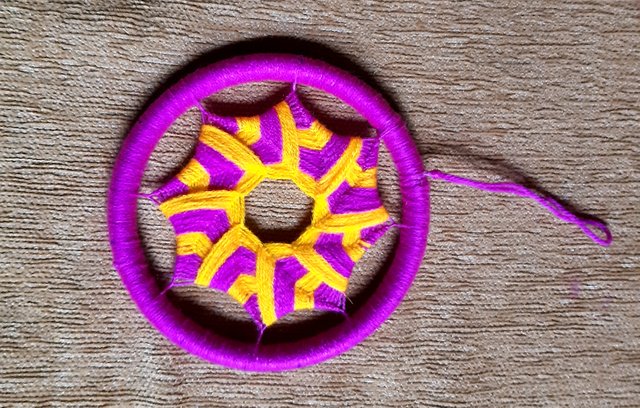 Once the ring is completely knitted
Step 06 :-
Now take a piece of cardboard about 13 cm long to wrap the thread around the cardboard as shown below to make the thread for hanging in the ring. Wrap the thread 15 times around the cardboard to make one hanger.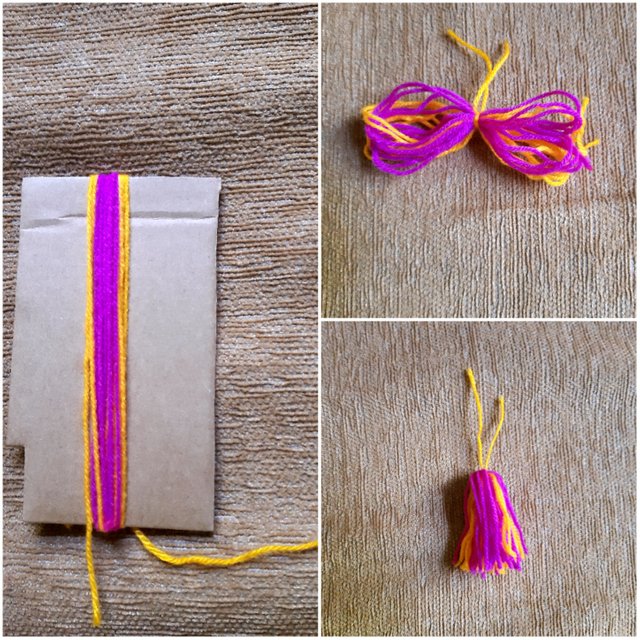 Step 07 :-
Then tie the middle of the wool yarn as shown in the picture below and cut it a little at the bottom. Make nine hangings this way. They should have three hanging shades of pink mixed yellow, pink and yellow separately.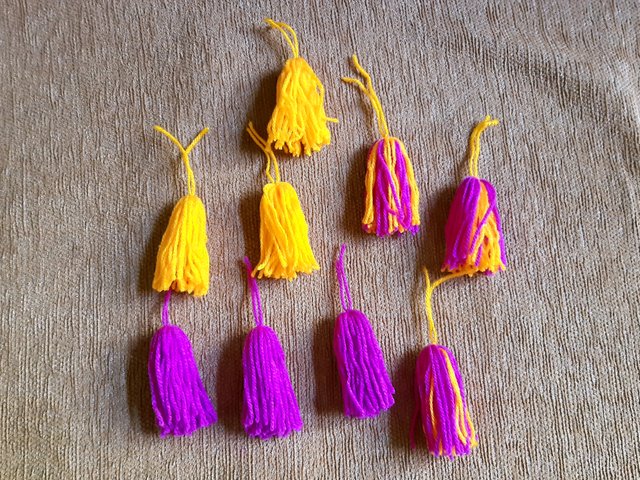 Step 08 :-
Then tie in order in the ring with the help of the prepared hanging wool thread.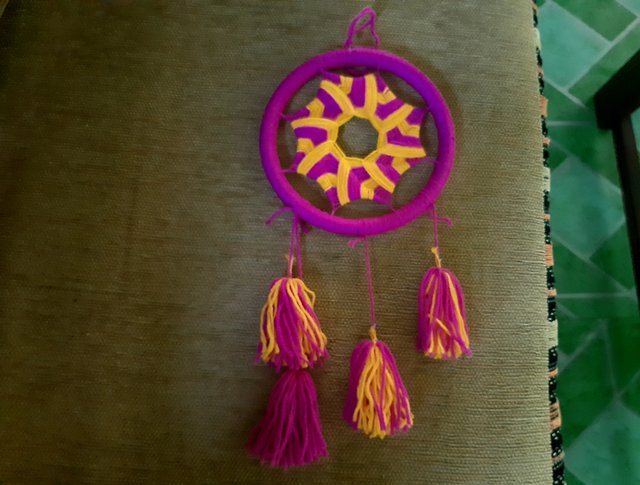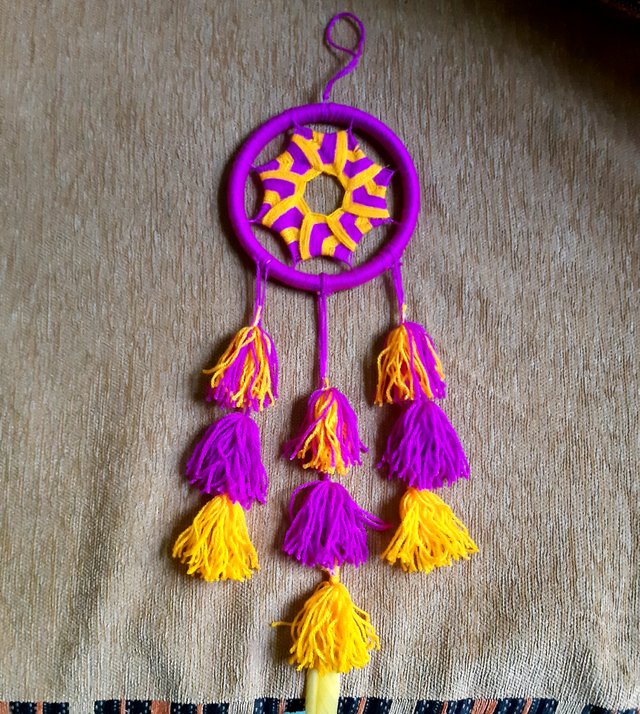 Completed my dream catcher
Final look
---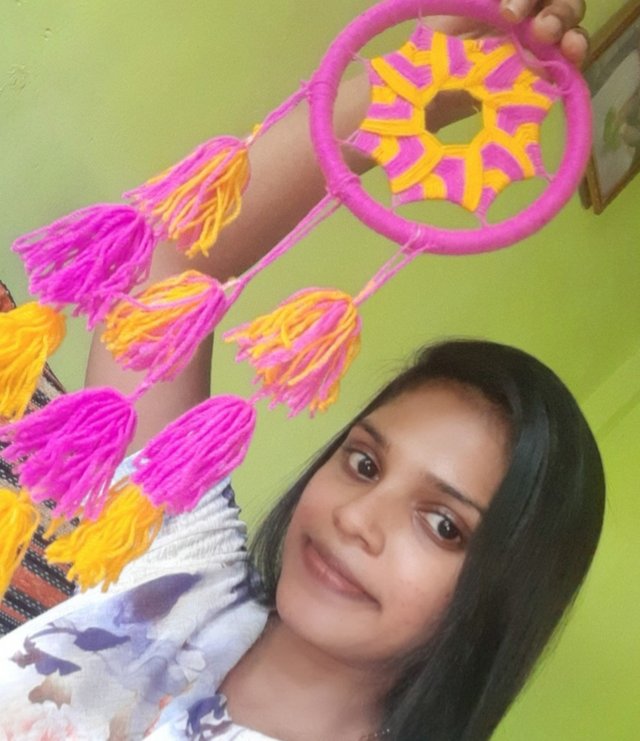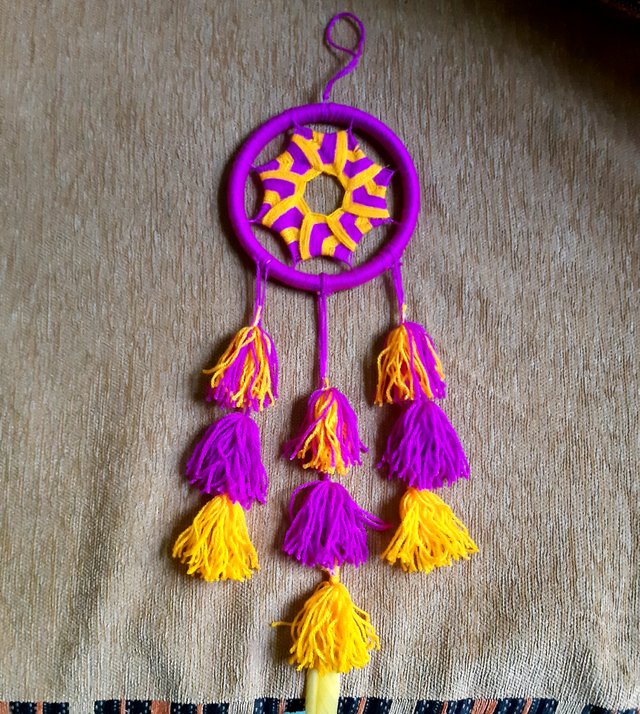 ---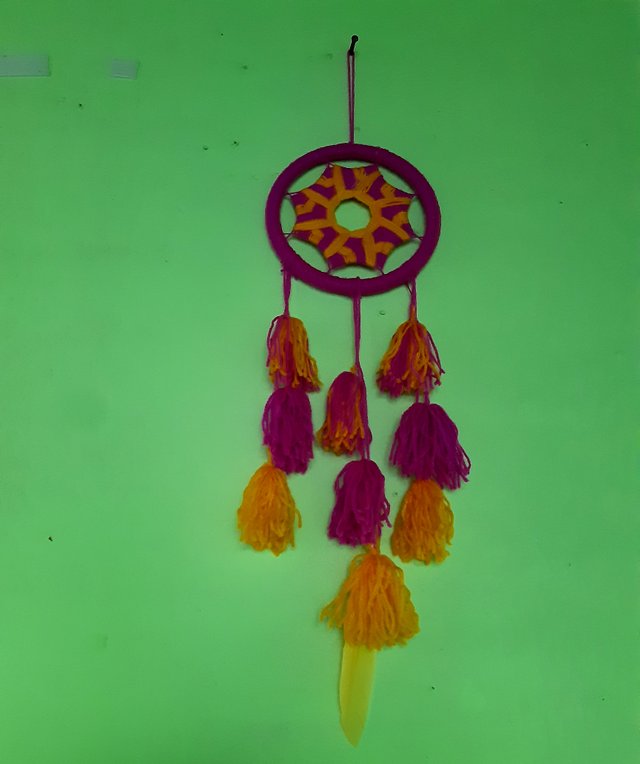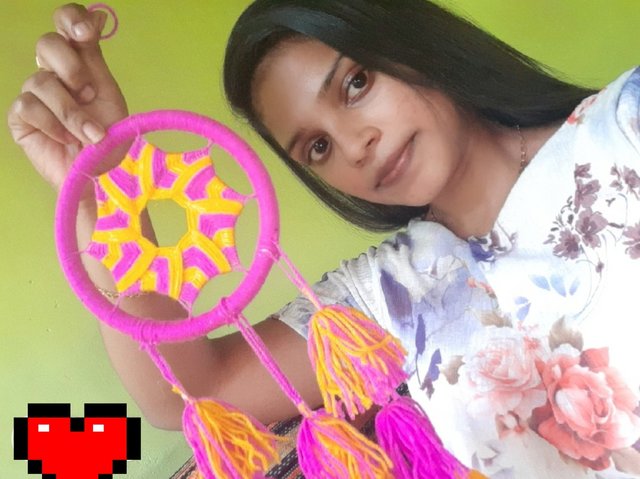 ---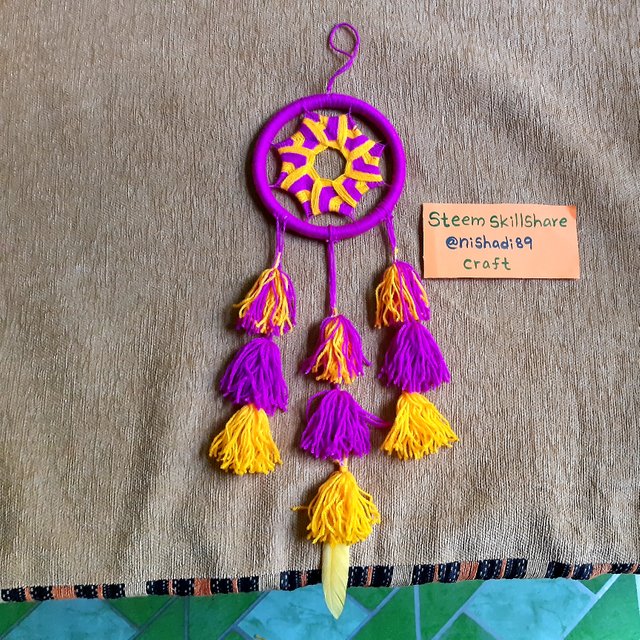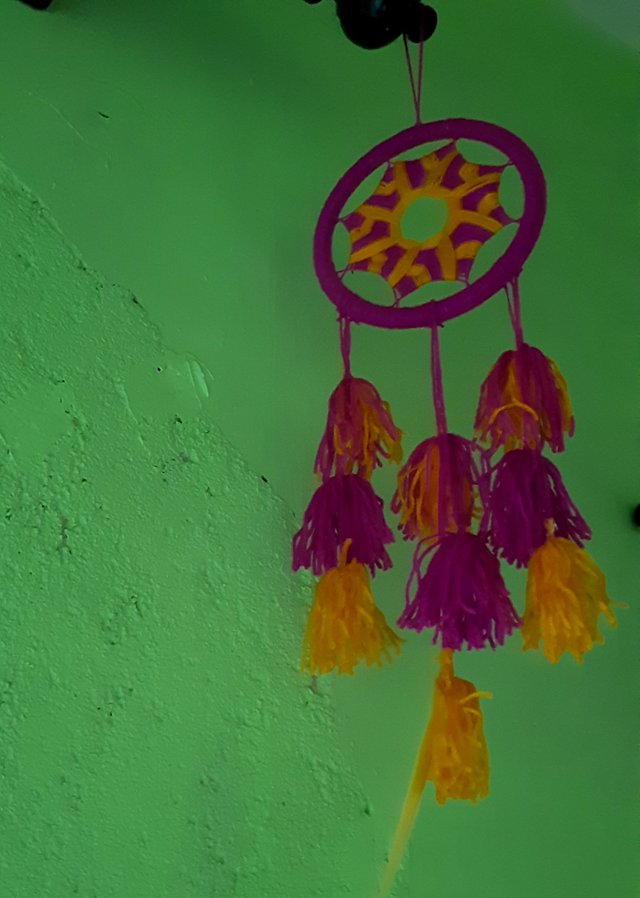 ---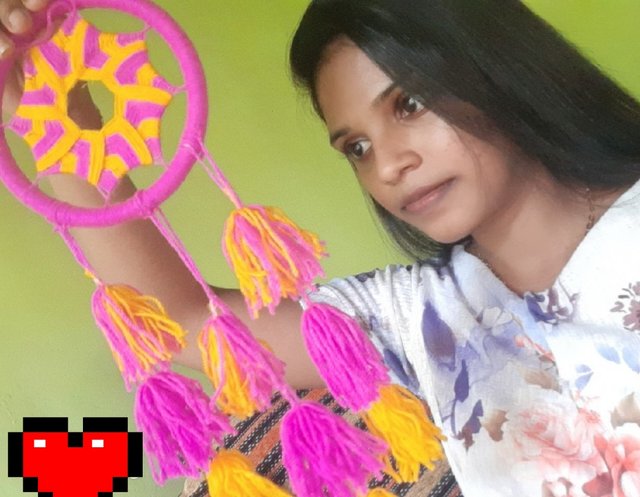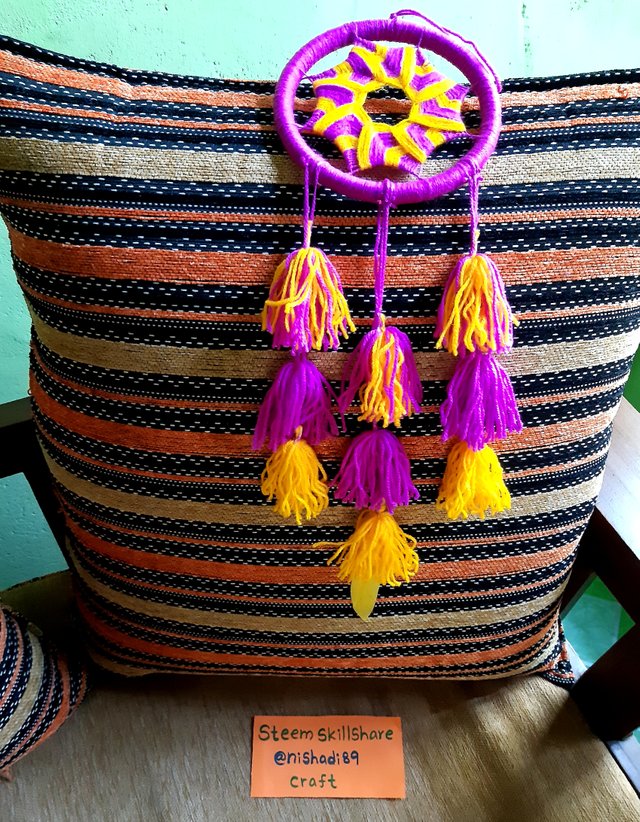 ---
I invite @arshani, @dilchamo, @nethanya45 and @hasini to participate in this contest.
https://steemit.com/hive-197809/@live.log/contest-yarn-crafts-on-steem-skillshare-deadline-january-26
---
🎀 Thanks for reading 🎀
---