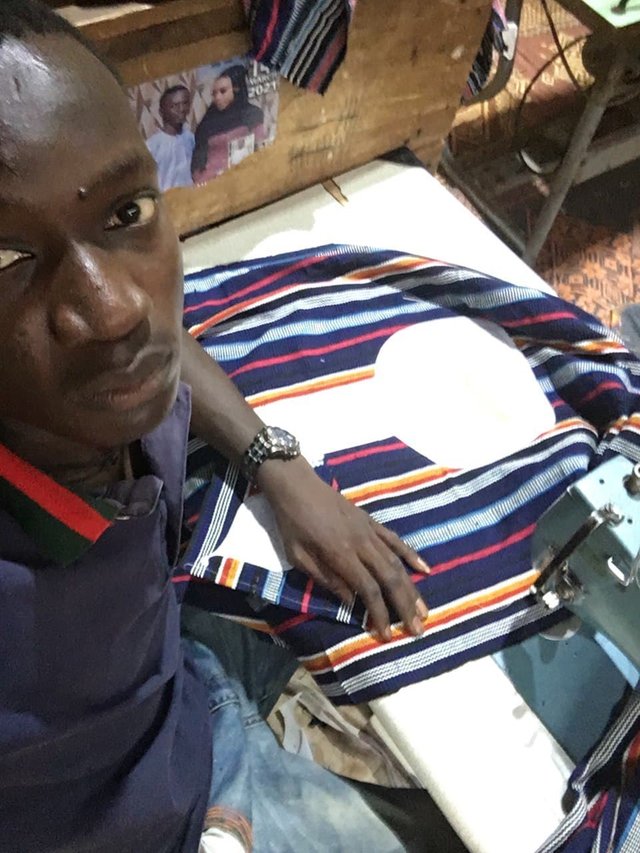 Me designing a ladies long dress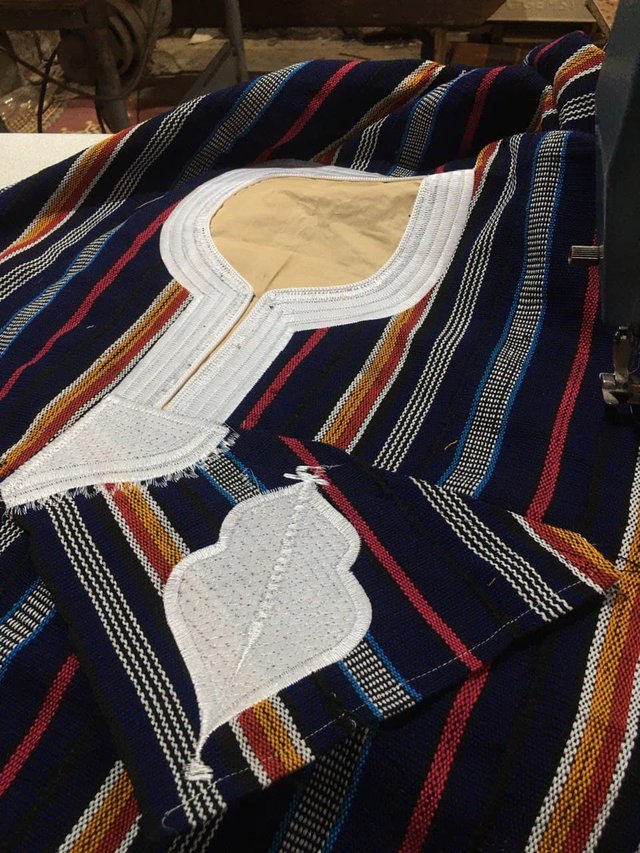 The complete design
Heya lovely fellow Steemians on a @Steem-Skillshare. It's another lovely and great opportunity granted by @lhorgic to share our dream skills, thus the skills we wished we were having or the skills or craft we into now. And I deem it a great pleasure to share with you the skill or craft I have learnt and I wished to have leant.

Hand skills or craft is one of the field of work that is mostly learnt in Ghana. That is tailoring, pottery, carpentry, Kente weaving etc. it is even thought in schools, especially vocational schools, and it takes almost 40% of Ghana's GDP. Which helps reduce the rate of unemployment in the country.
But my field of work is Smock designing. It's a local costume from the Northern part of Ghana. It comes in many forms, thus ladies wear, kids, men, and casual wears. It's a cool and fashionable costume which can be won to any occasion or gathering.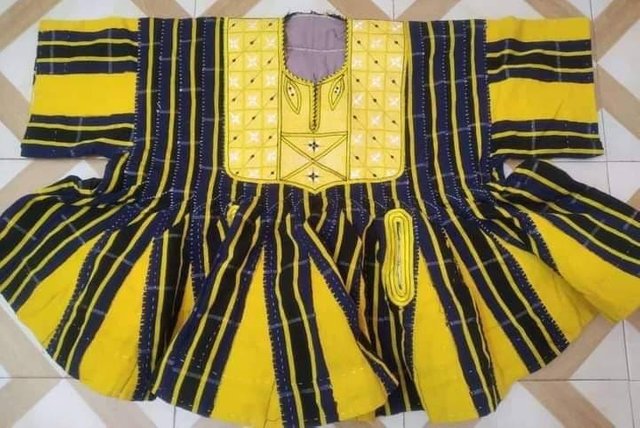 Men's smock design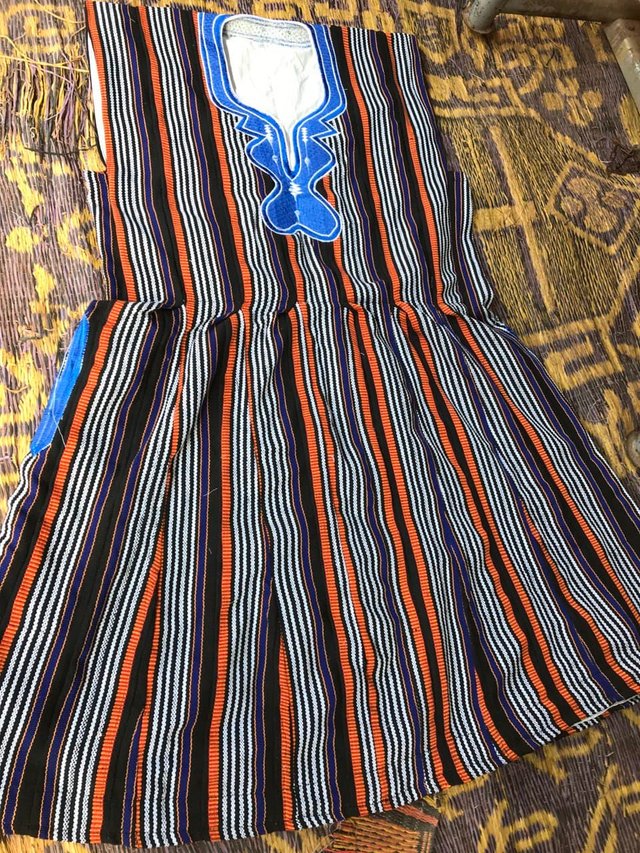 Ladies wear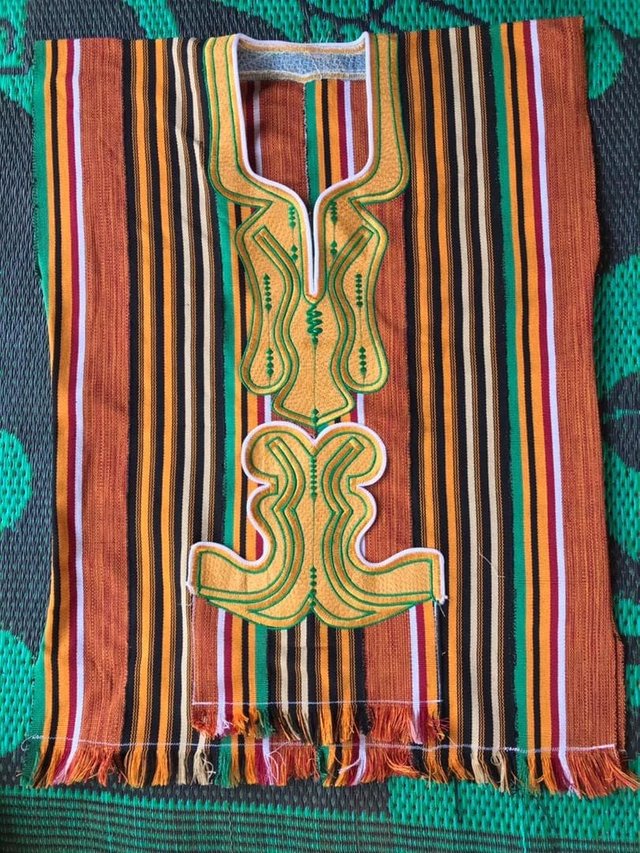 A casual wear for both guys and ladies

I started learning it in 2012, when my senior Sister gave me to her friend to teach me the Smock designing because I was always in the house after school doing nothing. So she thought it wise letting me learn hand craft is the best. And when I started the craft I really enjoyed it and felt it was the greatest or best decision my sister had made for me. Because it really changed my life.
Actually I have never regretted going into this field of work. Because it is nationally recognized and meets my expectations. The passion I have for it is very great.

Actually the skill I would I have love to learn again is fashion designing. I have some form of passion for it but not as compared to my current work. Before my sister made me to join this Smock work, she saw the potential in me and opportunities in the work. Because it is nationally known and highly sort for. Because Government officials, business men, lecturers, officers use this everywhere. It's like a suit, it is even won in Parliament.

There is a lot of craft work in Ghana but I deem my work to be the most sorted for, though it fills my passion too.
Thanks to Mr. @lhorgic for this opportunity and to the community admins. I really appreciate.