Hi everyone, I have had to stay away from or away from Steam around this time because I've been very busy with some Family Business now. Hope to have more time to write my blogs.
For me, it is a real fun to write here, so I was very sorry not to have the time to write my posts.
And I start again now with another food post, and I really hope you will like it.
I was invited to a small party with friends where there was a barbecue built with half a tin can.
Let's say, not exactly the most professional and technological of the barbecues I've seen.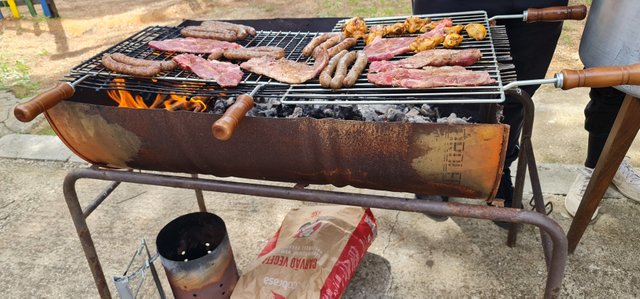 It asks for a lot of charcoal because the space to be filled is huge, but it also allows you to cook a lot of meat all together, this is really very positive especially when you have a party like this.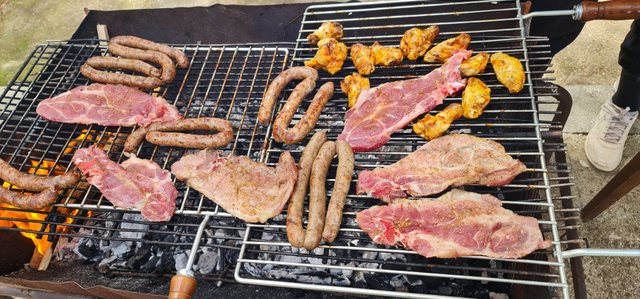 Very often we forget that even with makeshift means like this and with a really low budget, you can create beautiful situations to be in company and have fun and even eat well, why not.