This is a sauce I use for pasta.
In Italy, the tomato sauce with tuna and other spices to season pasta is very famous.
Obviously, it is a very simple thing to prepare. Everyone has their own particular recipe.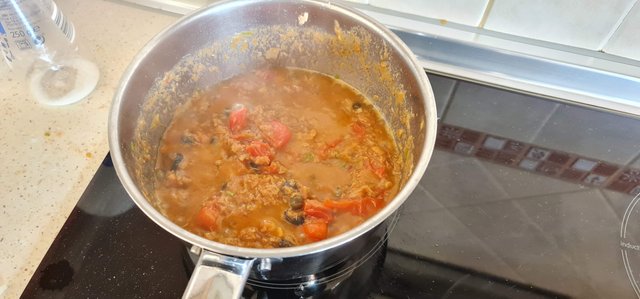 This is a variant of mine that I created today and I liked it a lot, the main difference with the typical sauce is that I don't use tomato purée, but I use fresh tomatoes and instead of salt I use anchovies that I dissolve in the sauce.
I add a little salt and pepper, red pepper and capers to season everything.