I am really happy because I finally had the opportunity to prepare an Italian focaccia and cook it in the wood oven.
The style of this focaccia was really simple. So with the dough, I added some fresh cherry tomatoes and some pitted black olives.
In the end, the secret is to find the right temperature for the wood oven because if it is too hot as in the case of pizza, the focaccia risks burning on the outside and remaining raw on the inside.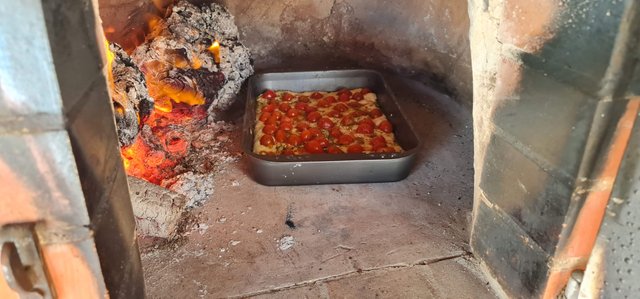 I made the wood oven burn to the maximum, and then I waited for the fire to go out, and then I put the focaccia inside so that it did not burn and was cooked to the right point.
Everyone was really happy, and the focaccia came out very good. I'm happy.