Hey @steem.skillsahre friends,
I stumbled upon the contest launched by @andyfish, and immediately I thought about participating!
I scroll a bit the community page, and I saw that few people are participating already, and I was quite attracted by the entries, and, I have to admit, a couple of them changed my mood for the best!
I am not a big expert of mood boards, and actually this is the first one I'm creating, but reading a bit about it, the concept captured me already.
In this group I mainly post about food, and I share my "skills", if I have any, about my cooking, recently I'm focusing on BBQ, and wood oven cooking.
These techniques of preparing food I call social food, because I normally prepare outside and with friends, and all the times is like a small party, that's why when I think about this kind of social activity, liked with cooking, my mood immediately gets better.
After this basic explanation, here is my entry: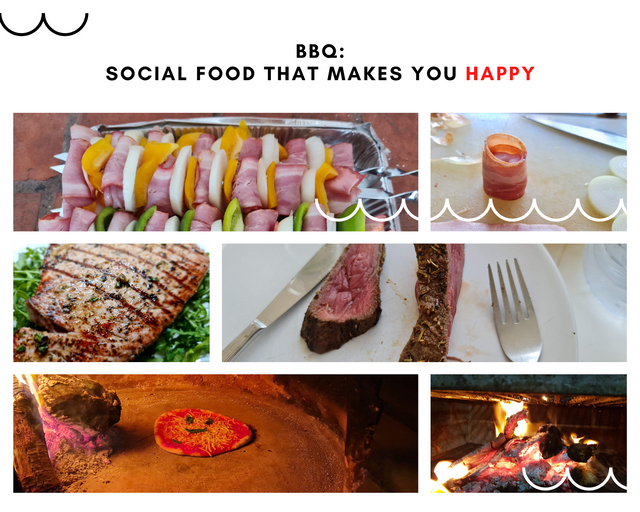 Of course, the mood gets better, not just for the social activities arount it, but also because the food is so good and the peculiar taste of the bbq in my opinion is fantastic and better than the regular food.
---
THE MOODBOARD HAS BEEN CREATED BY ME IN CANVAS BY ADDING MY OWN PHOTOS
---