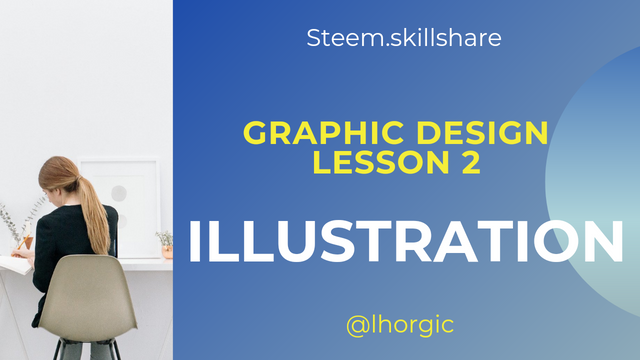 Welcome to another awesome season of our graphic class,season 1 was a huge success and I believe season 2 won't be an exception. I will like to appreciate @atim1234 for the privilege given to me to work along side with him as co "Graphic Teacher" am @lhorgic and I will be working hand in hand with sir atim throughout his season.
And to our dear student
@aularluis , @ahsansharif , @dibie, @yolvijrm, @christianyocte,
@cachetes-27, @masrull, @basky14, @mujibrahman, @obrisgold @luiyi-22, @yorianajsg
I celebrate you all for making this wise choice. Let's get down to work guys.
According to the course outline,we will be looking at Illustration for this week.
Illustration.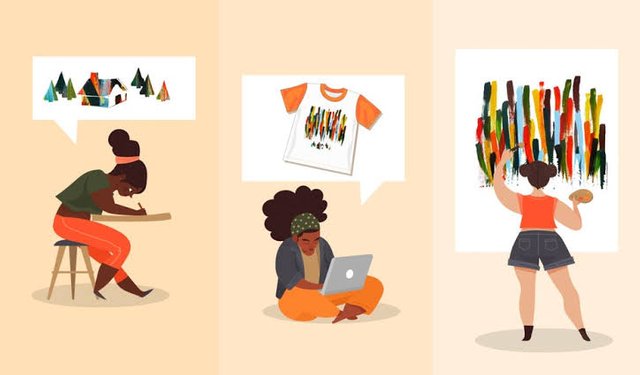 Illustration can be defined as an image that is used to to convey visual ideas, advertise product, teach or even push a brand into limelight depending on how creative you are with it.Illustration is from is from a Latin word which conveys the meaning "spiritual or intellectual enlightenment" and it is so unique that sometimes you need not add text to it beforeit conveys the message you want it to convey. Illustration is also used to tell stories and pass vital messages across. Illustration is another wonderful field that graphic designers must also explore and add to their skill set, for you to be a good illustrator, you must be very creative such that you should be able to create eye-appealing and visually interesting images using your hand (sketch) or with the a digital tool such as digital pen or pointer tool.
Importance of Illustrations
a. It helps in communicating Abstract things. I mean it helps to communicating things that is not palpable or tangible, it might be an idea in your mind that is wild or not easy to express, with the help of illustration that idea can be birthed. Infact the more complex your abstract idea is, the more reason you need to engage the help of illustration for better expression.
b. It helps to tell a story effectively. Your story is catchy and interesting to your viewers when you employ the help of an illustration
c. Illustration can be used to promote your brand. A company that really has a serious business and want to promote it will have to use illustration to reach out to it potential customers
d. Illustration can also be viewed as an object of entertainment and the reason is not farfetched,it has an appealing and a stimulating kind of design
Types of Illustrations.
Before I proceed,I will like to mention that this is not all there is when it come to type of illustrations,there are many more which you will need to explore too.
Editorial Illustration.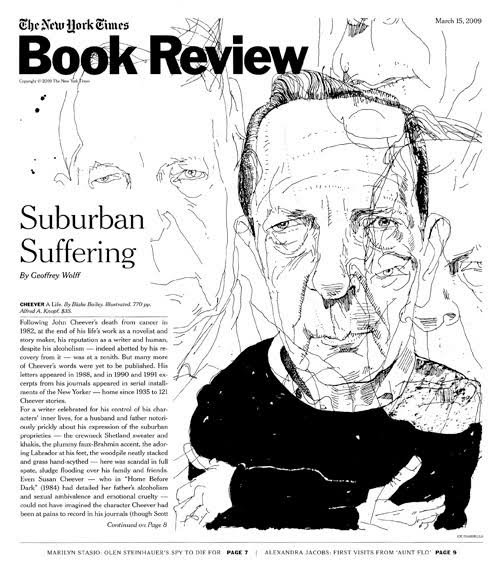 This illustration has to do with expressing idea relating to books, newspaper,magazines and the likes. And it combines text and age to convey a message or idea.
Advertising Illustration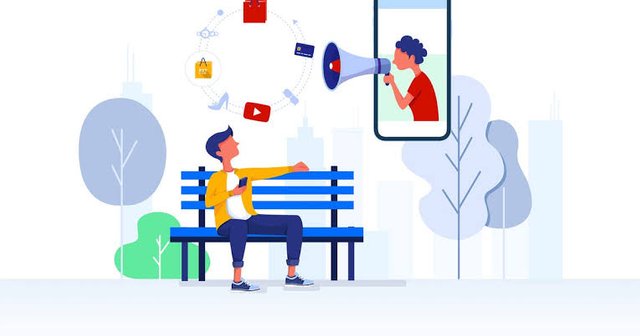 This type of illustration are designed or crafted for promotional purpose. What this illustration hopes to achieve is to catch the attention of prospective using a catchy design in such a way that creates a lasting impression in the mind of the viewers.
Fashion Illustration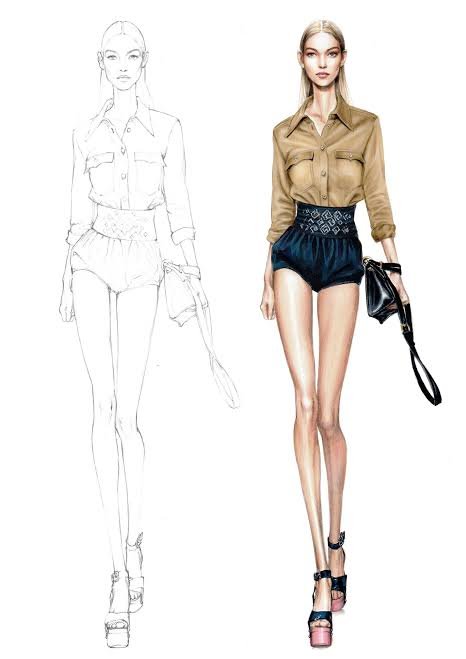 This type of illustration is associated with the fashion designers,it is used to express an idea of a style that exist in the mind. So a sketch of it is being made first before it is eventually sewn. It is also used for promotional purpose by fashion houses.
Infographics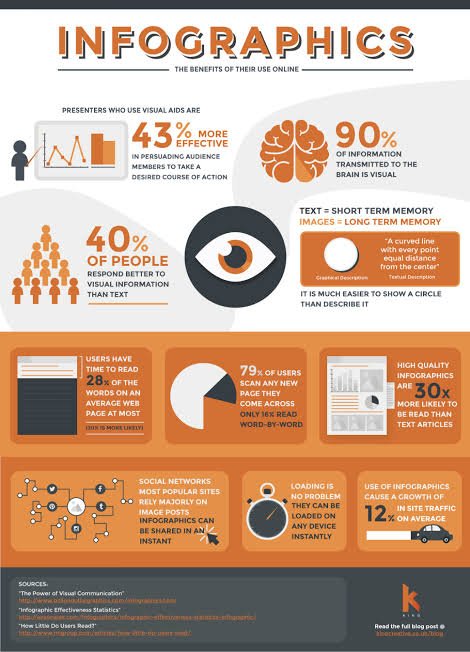 This is another aspect of that uses both image and few text to convey ideas to viewer. Most time the message are sometimes voluminous but with the aid of I infographic,it is simplified such that it can be easily grasped.
Packaging Illustration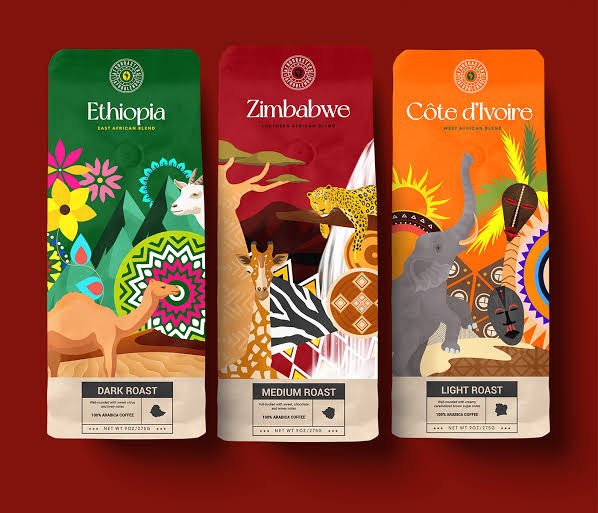 This type of illustration is an eye catchy kind of illustration that is used for product packaging for those who are into manufacturing. These are just few out of the many illustrations type we have out there.
Difference between a graphic designer and an Illustrator.
One major major difference between a graphic designer and an Illustrator is that a graphic designer uses ready made material to create his awesome designs while an illustrator on the other hand are known for building their work/design form the scratch although they can also be a bit flexible about it by employing ready tools too.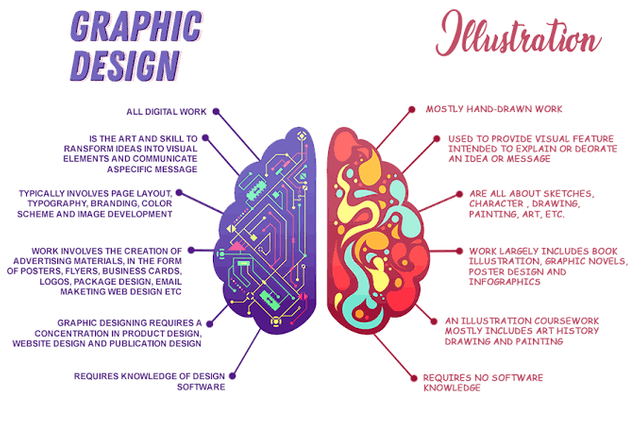 I will like to wrap it up here for this class and leave us to explore more on this subject via the homework task that is will be giving to you. I hope you learnt from this class.
Homework Task.
a. Define illustration in your own words
b. Mention and explain other types of illustration not captured in this lesson.
c. What's the difference between a graphic design and an illustration
d. What is the importance of an illustration.
Homework Requirements:
There is no plagiarism, if there is plagiarism, it will be muted from the community
Posts Must Set Payout at least 10% for Community Curation account @steem.skillshare
Tasks should not be less than 300 words.
Tasks must be written in the Steem Skillshare Community.
Entries are allowed until 3rd of Oct.
Use hashtag #lhorgic-lesson2
Assignment title must be : Graphic Design Class Assignment - 2nd Lesson : Illustration By @yourusername
Don't forget to keep following the #club5050 Program
CC : Graphic Design Students