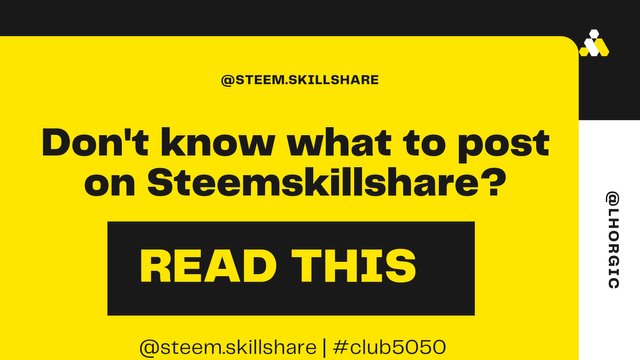 Hello friends... I hope you're fine and keeping well too. Am glad am back in your faces once again🤗😊. One of my primary goal as a moderator in this commuinty is to equip you with the right information which will position you well for support and to also help you get the best as a community member in this noble commuinty.
Today's post is written in response to a particular question I've been asked over and again from friends and folks who really want to be active and be part of his community and don't really know what to post on apart from their skill and craft.
Worry no more I will do a break down of what you can post in this commuinty to get support and be equally motivated.
This post will also serve a guide to those just joining the community without prior knowledge of what we do.
Let's go,it's gonna be a long ride😊.

Your Skills & Lectures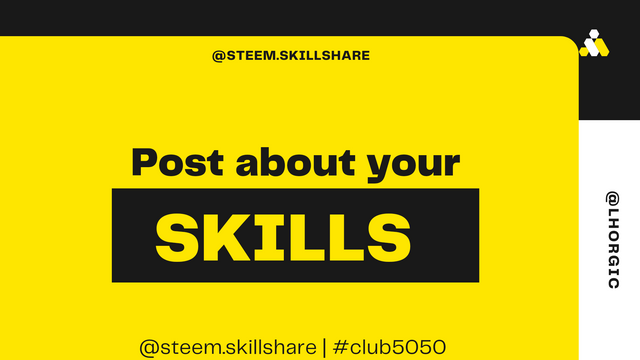 Of course the very first post we appreciate here are post associated with Skill and crafts and that is because the community was created to promote this and that is more reason why I won't overlook this,it's actually the core and the Crux of this commuinty. So do well to post about your knowledge and depth in a particular skill or craft and make lecture on it so that others can learn and benefit from it. You could also take willing student on special training for just a token(steems/SBD) because we encourage the use of steem as payment of services here.

Organize or Join Ongoing Contest.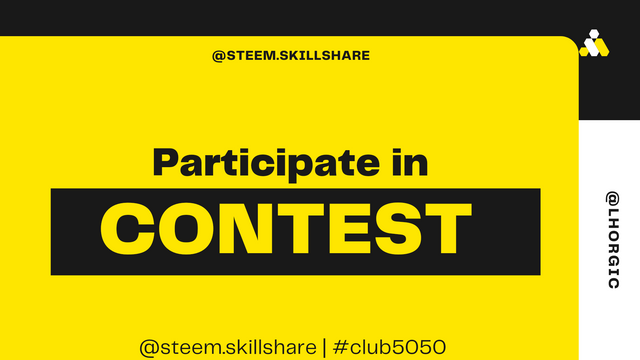 Here we go 🤗...so apart from posting about your skill,you could post on contest or organize one yourself just as it was been stated by @milakz in her recent innovative update here. Week in week out we ensure there is an ongoing contest in the community to keep us engaged and motivated to write because every contest comes with reward. Most of the entries get upvoted by our trail or even booming.So what are you waiting for,start posting and be active.👌

Participate in Skill dairy.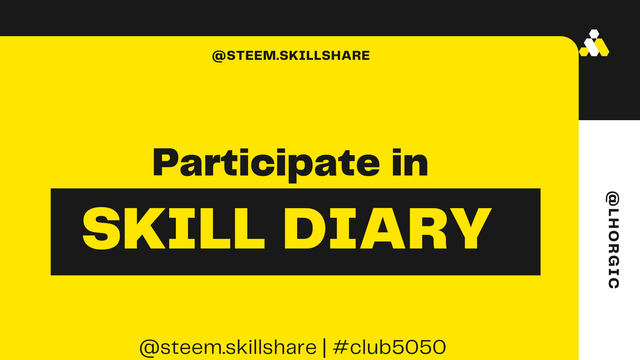 Recently our dear founder launched an innovative concept tagged "Skill dairy". I must say it's a welcome development and I think we can maximize this as it provides an avenue to share your daily routine as it relates to your skill just like you write your daily dairy which comprise of everything that transpired in the day. You can share with us your activities on site or how you painted a house, how you met a new client
'It is " Skills Diary Game. It means write about skills you learn, practice or teach that day
You can read more about this here

Post on Delegation & Power ups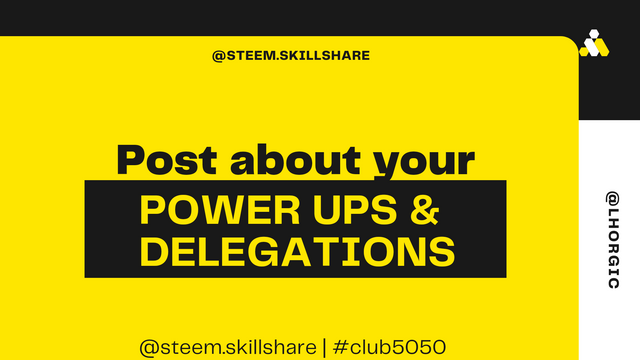 You can make a post about your delegation to us. I know at this point, You might want to ask if you can also make post about joining our Curation trail. That will not be necessary. I'ld rather prefer you make in a single post on how you Joined the trail and delegated to us or even powered up so that we don't duplicate post unnecessarily. We appreciate it when you delegated to us and join our trail. It one of the surest way to have us support you.

Post about major achievement and goals.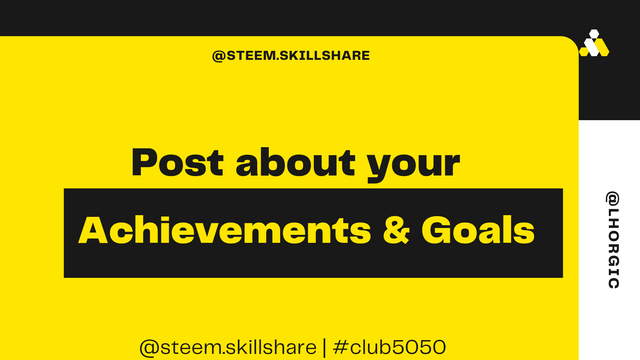 We are one big family here and we appreciate and celebrate one another here.You can share with us your achievements too like how you attained ClubDolphin, your One year on steemit and other remarkable progress you attain here on steemit. You can share with us your plan on how to become a dolphin or even a whale 😃😃 and your commitment to it.It will help encourage and motivate others to remain active and consistent in this commuinty and on steemit.

Post idea,suggestion & Project that can be beneficial to the community.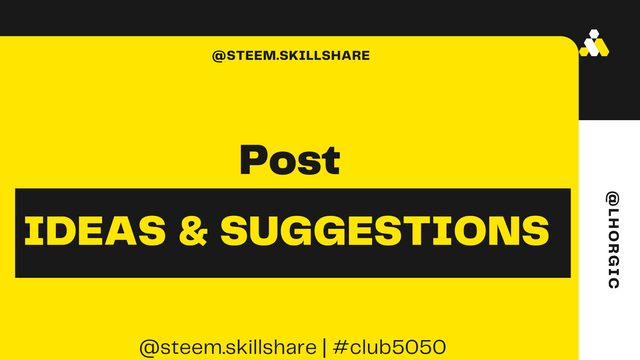 We are open to idea and suggestions and project that can help move the community forward. Trust me, @steem.skillshare goes through every post that comes in daily even without you mentioning . That's because we have everyone at heart and want to see everyone happy and motivated. Do well to make a post as touching this and be sure to get a feedback if it is something we can venture into and if we feel it will contribute to the growth and development of the community.
You can also post other things you deem fit or necessary and as it is been stated in the community via pinned post because I wouldn't want to limit you to this list,am only trying to give you variety of options you could pick from so that you can be active and not left out.
So I hope this answers the question that gave birth to this post. I hope you don't get stuck anymore since you now have a lot varieties to write on.
Thanks for reading my piece dear friends. Enjoy the moment till am back in your faces with my next update.🤗♥️
Best regards:
@lhorgic
Cc: @milakz
Cc: @daytona475
Cc: @papi.mati
Cc: @abu78
Cc: @steem.skillshare