WELCOME MY FRIENDS
Assalamualikum,Good morning my dear friends! I hope you all are well. I am fine too.Welcome to my paper craft tutorial class. In this class we will learn to make something new.So today we will learn to make a beautiful Paper Windmill & hope everyone like it & try it.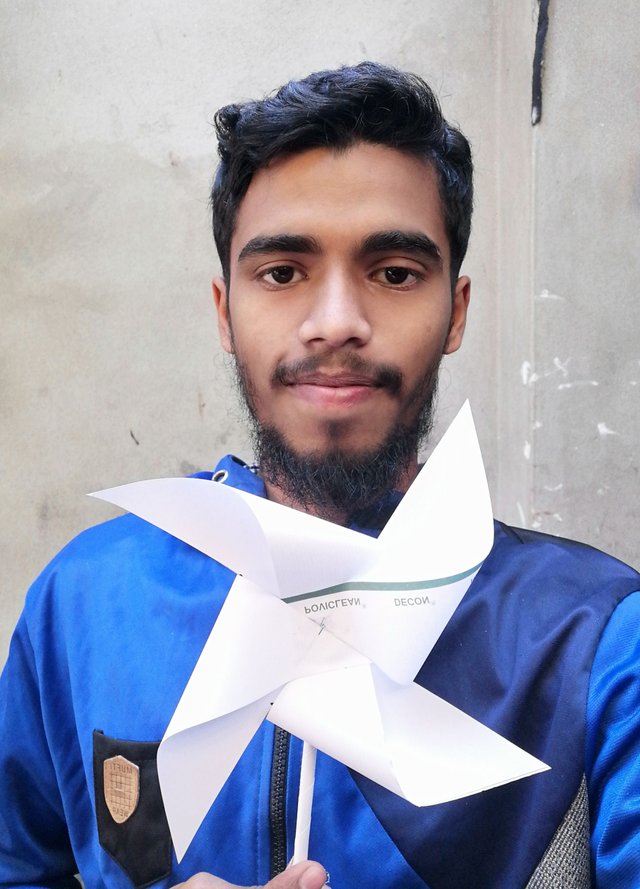 Today we will make a beautiful Paper Windmill.
Instruments:
Square - Shaded paper (16×16)cm.
Pen/pencil.
Scissor.
Ruler.
Let's start :
Step 1,
First we will cut the paper in the shape of (16× 16)cm by using scale, pencil & sicssor.The paper I took in this tutorial is one both sides are white colour.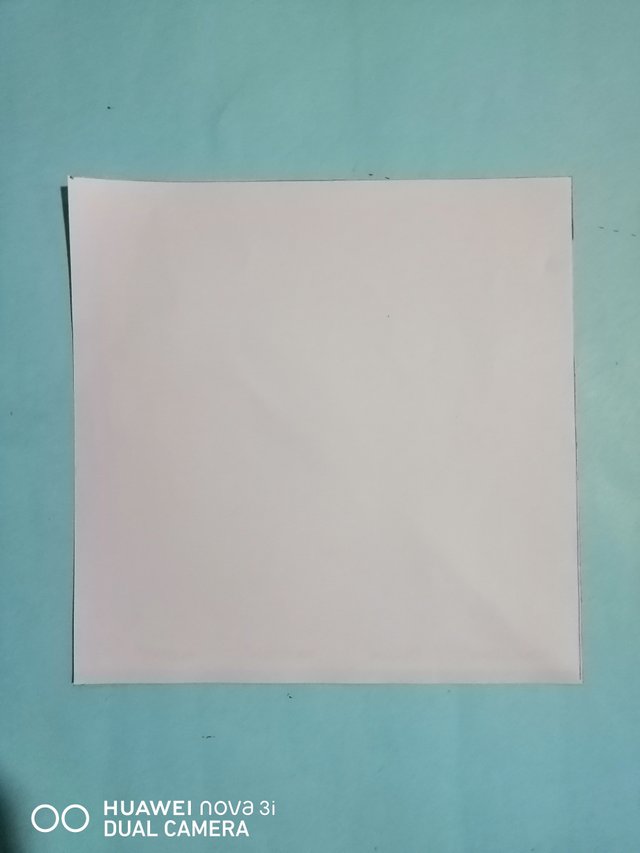 Step 2,
Firstly we will draw lines on the paper in a corner using pen & scale..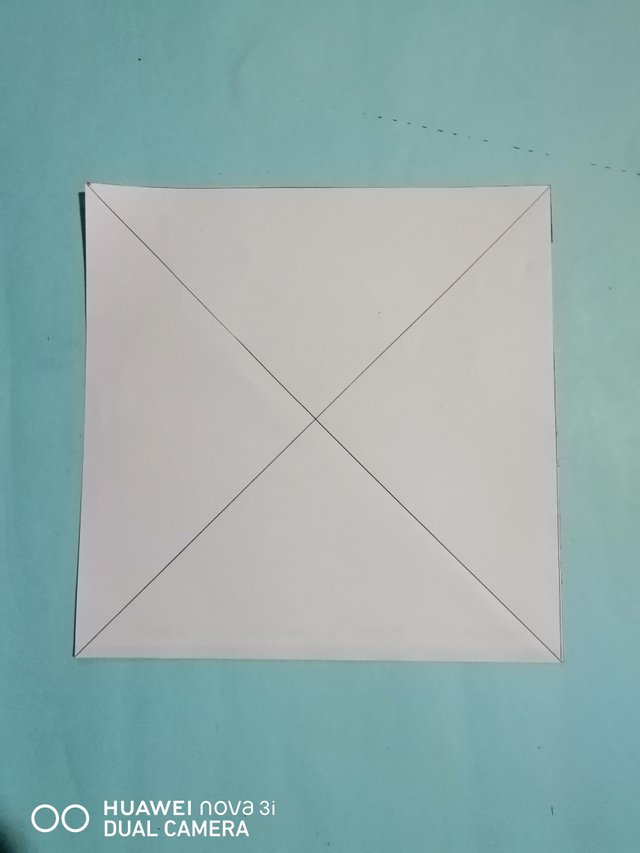 Step 3,
We will then place four dots evenly on the paper like the picture below.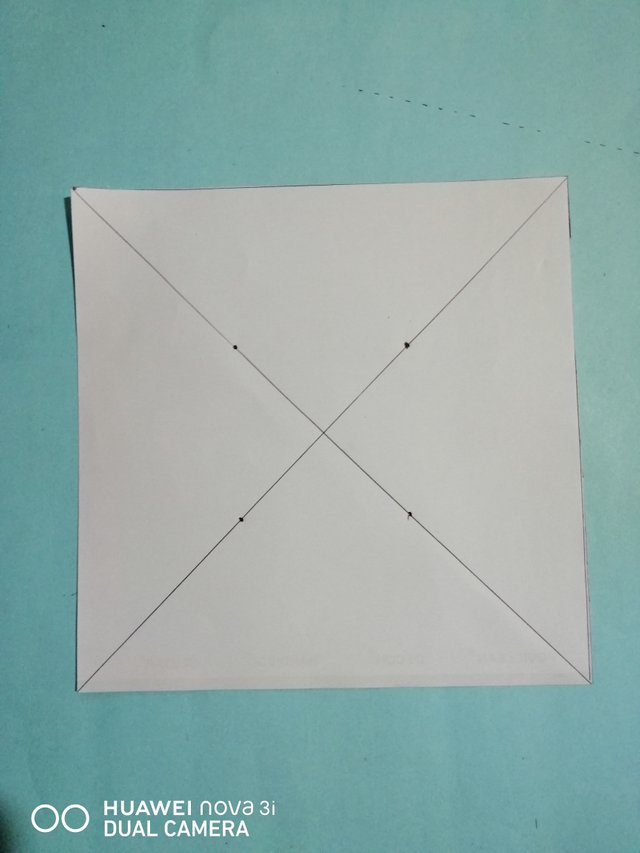 Step 4,
In the next step we will then cut to the point on the paper using the sicssor as shown below.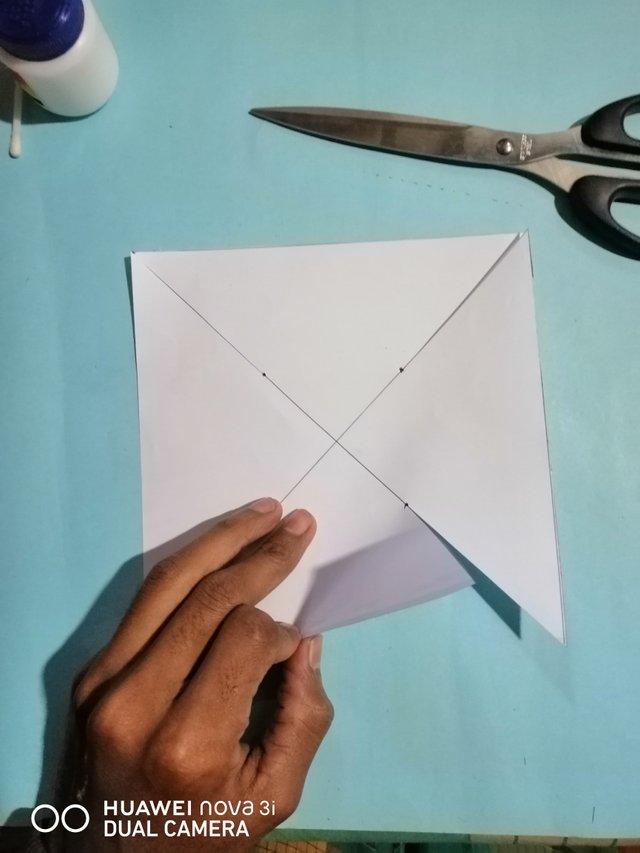 Step 5,
We will then glue on the paper one by one very carefully like the picture below & wait for the glue to dry.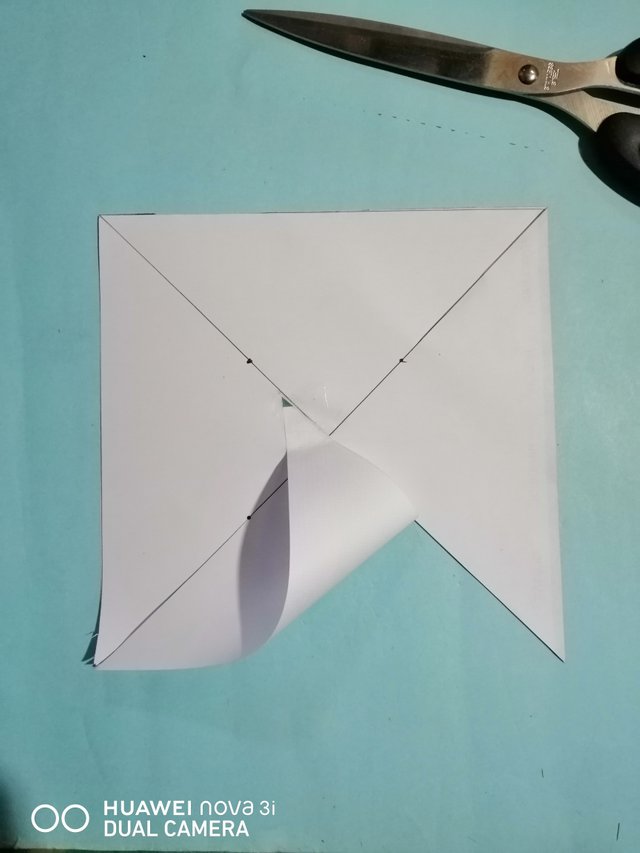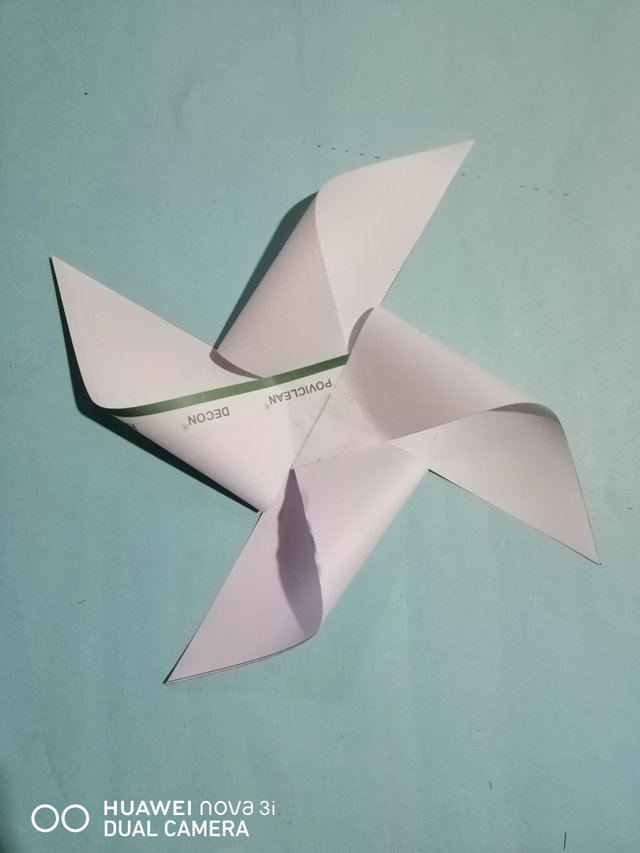 Step 6,
Then we will make a hole in the middle of the paper with a pin & make a paper stick & also make a hole in it with a pin like the picture below.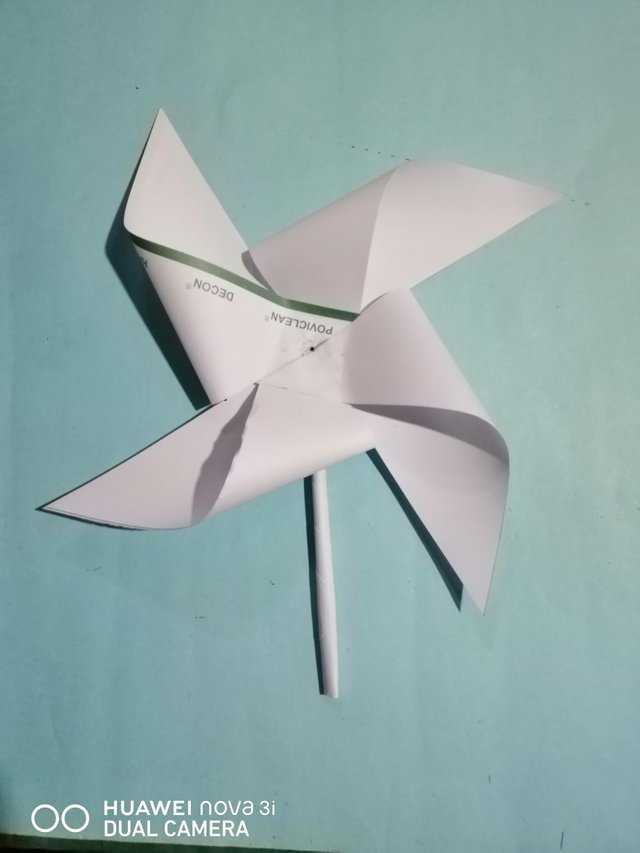 Step 7,
In the final step we will attach the two pieces of paper with pin like the picture below.After doing this we will finally made a beautiful paper windmill.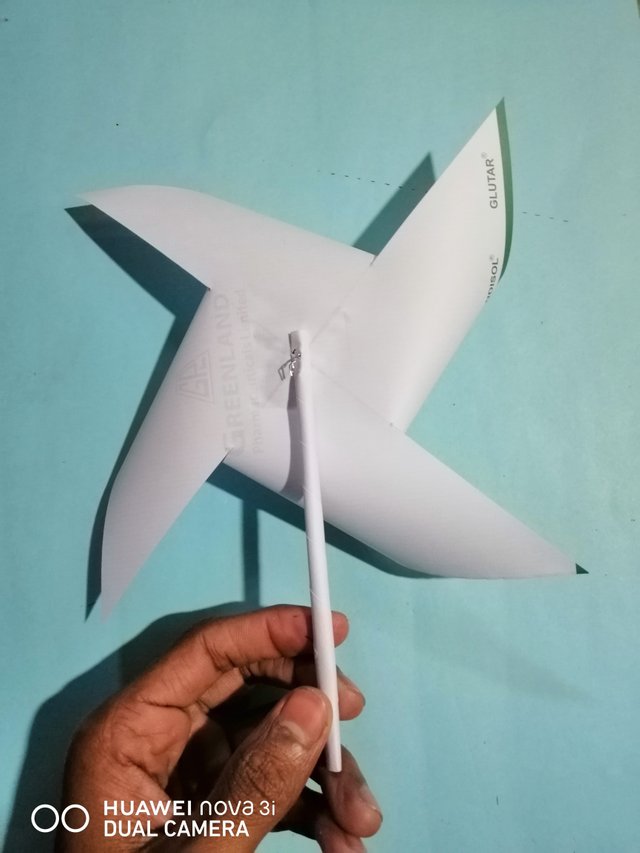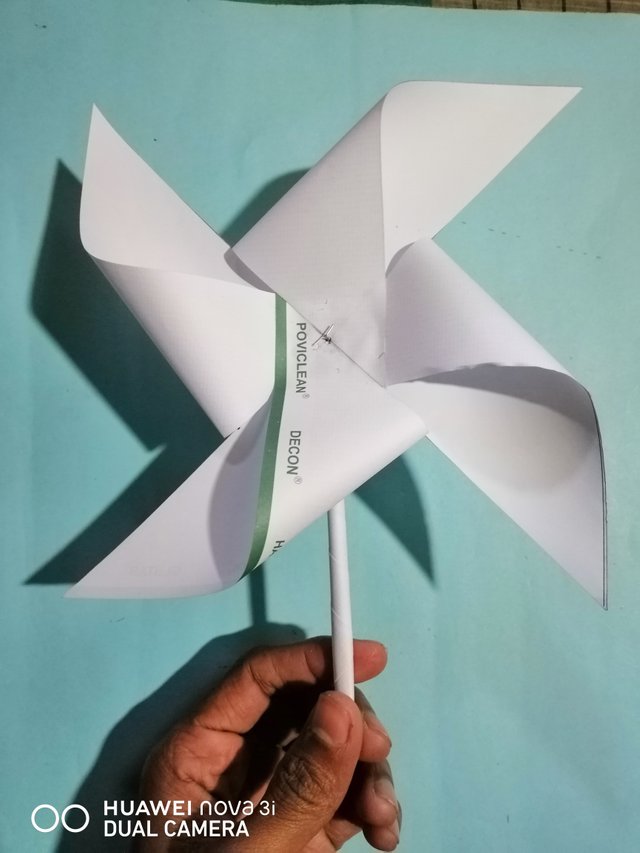 Thanks to everyone.Have a nice day.
I hope everyone like & love my hand made art work.If anyone wants to make it at home and is stuck somewhere trying to make it, then tell me I will definitely help to get it done properly & also request to join club5050, club100 and club75 programme for more support. So that he can establish himself in a more powerful way on this platform.If there is any mistake in my writing, then forgive me.
Stay Safe, Stay Happy
| A | B |
| --- | --- |
| Photographer | @enamul17 |
| Device | Huawei Nova 3i |
CC-