Hi,
Everyone how are you? Hope are quite well.
I am so good.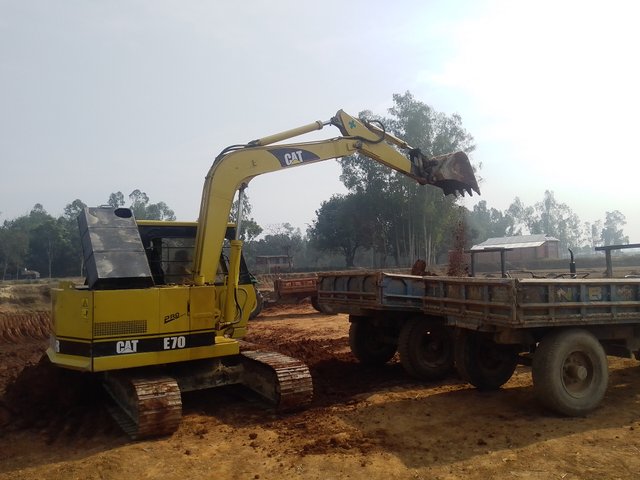 The world is improving day by day. Once upon a time we used to build mud houses with mud to build houses.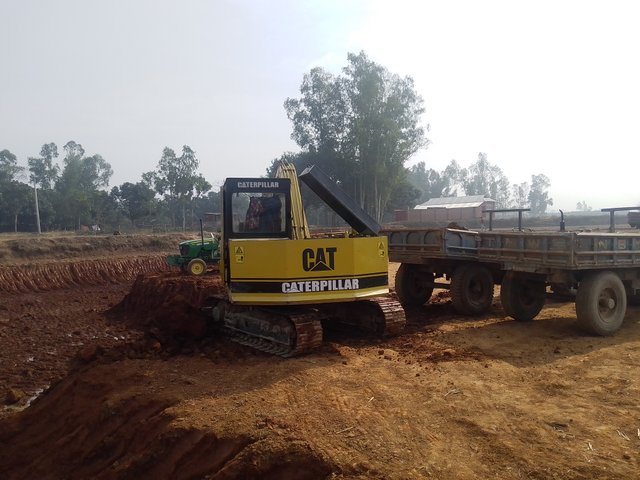 Then the roof of the house was tented with tin. Some houses still have tin tents.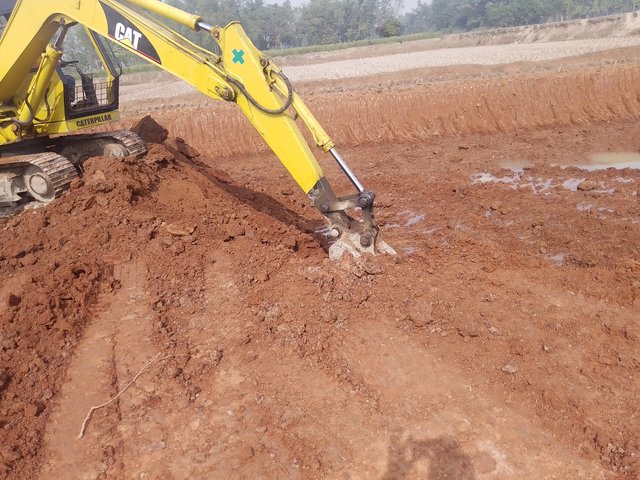 Due to the change in the climate of the world, the old mud houses did not last long. Various problems occur including storms and irregular natural disasters such as earthquakes.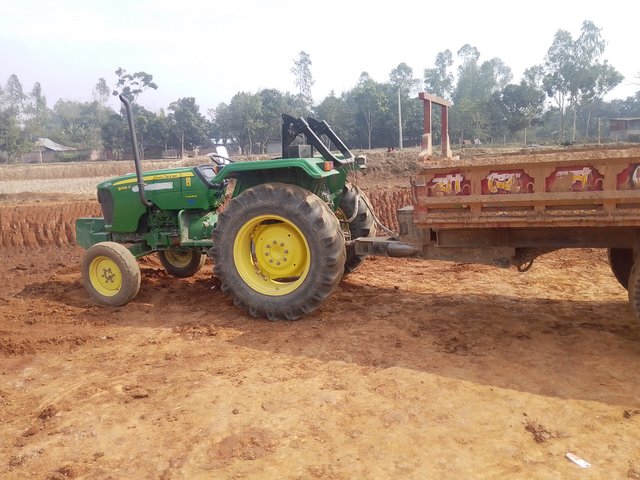 As a result, welding work is now being carried out everywhere to make it permanent and strong. Sand, stone, cement and bricks are needed to make these cast houses.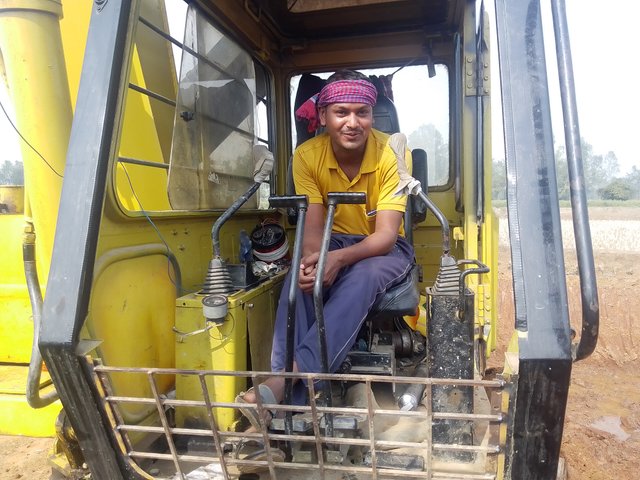 And these bricks are made with soil and sand. The factory in which bricks are made is called "brick kiln" in our area.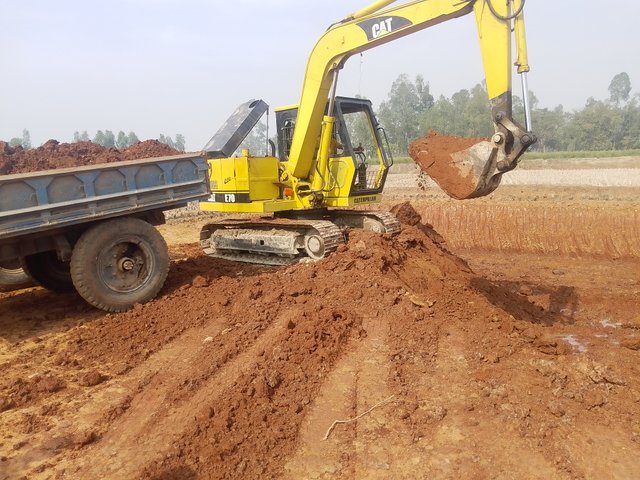 To make bricks in brick kilns, red soil has to be transported from other places by truck.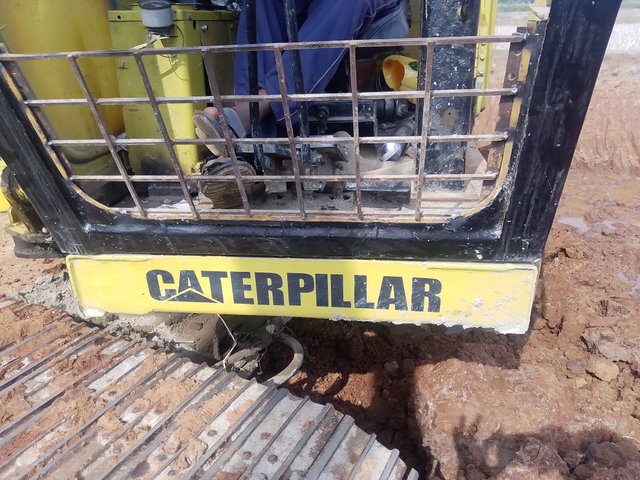 And these soils used to be dug by laborers at low tide.
Now these have to be dug by a vaku or excavator or caterpillar and brought down by truck.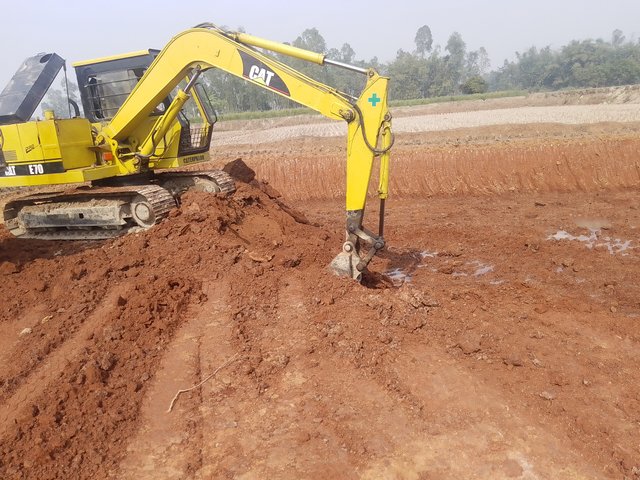 As you can see in the picture, it is a digging machine. It is called Veku in our area.
Its name is actually excavator or caterpillar.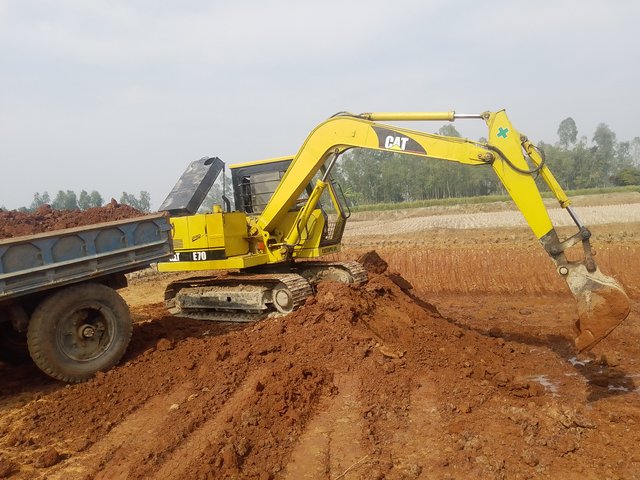 With this machine, the soil is dug and the bricks are carried to the kiln by truck and the bricks are made by the artisans.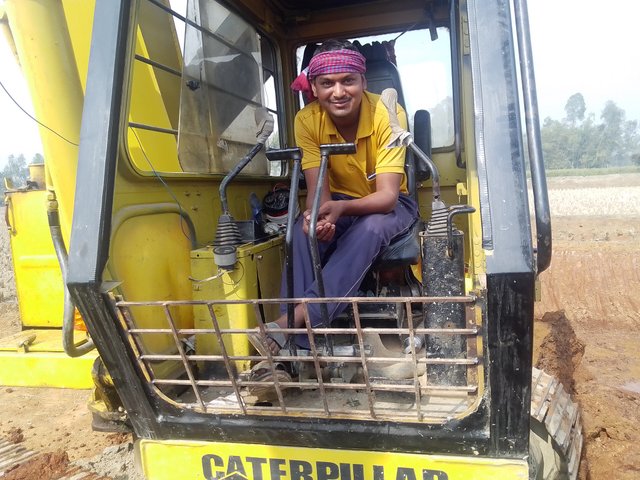 The tract is filled by cutting the soil with the trunk in front of the veku. Below are some more photographs taken with my mobile camera while cutting the soil.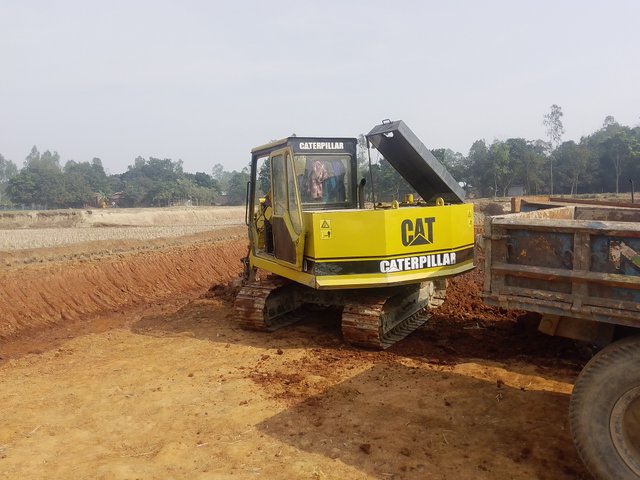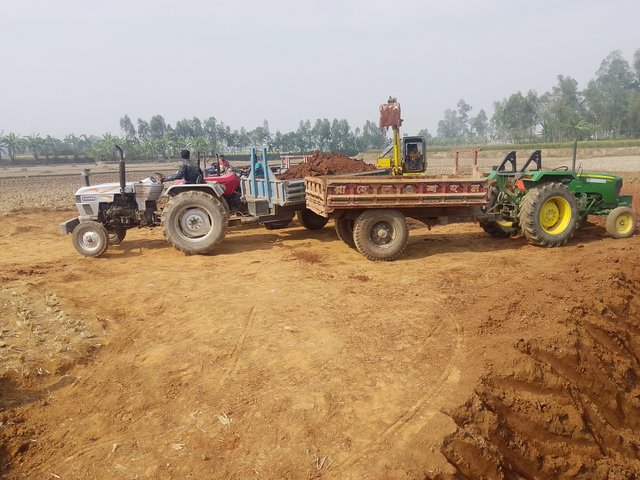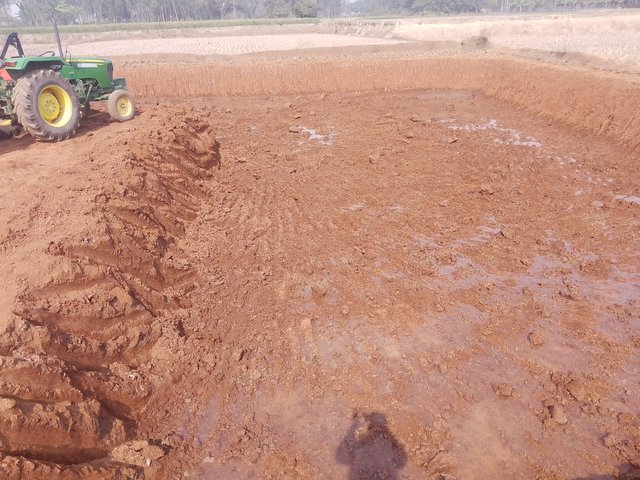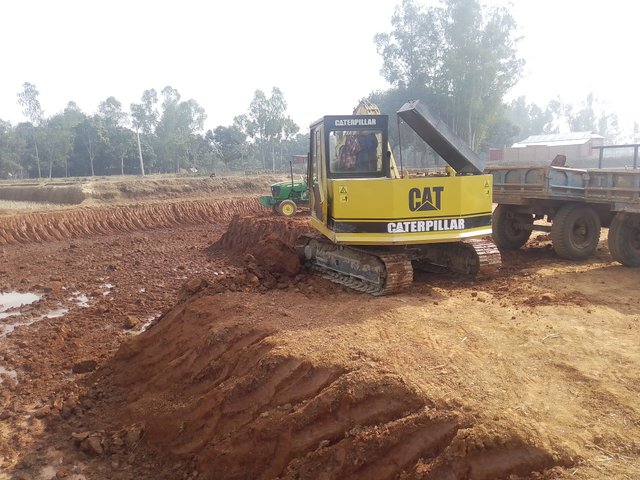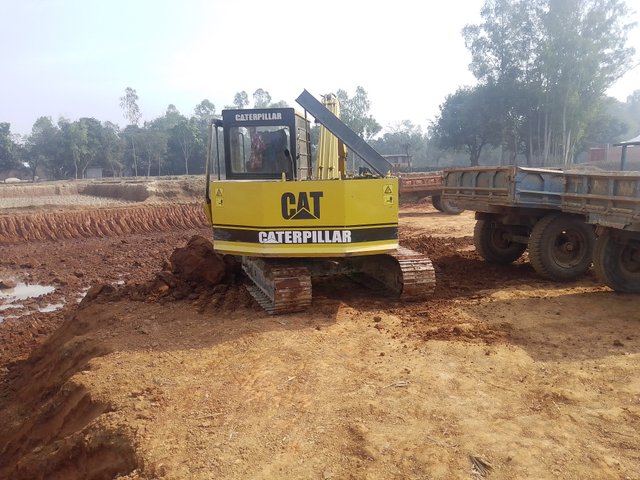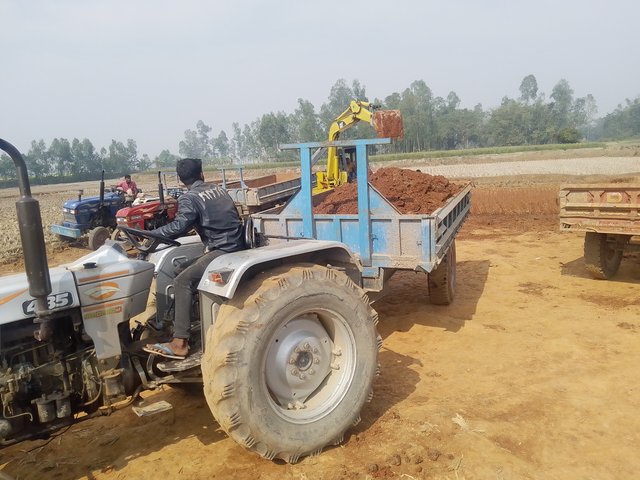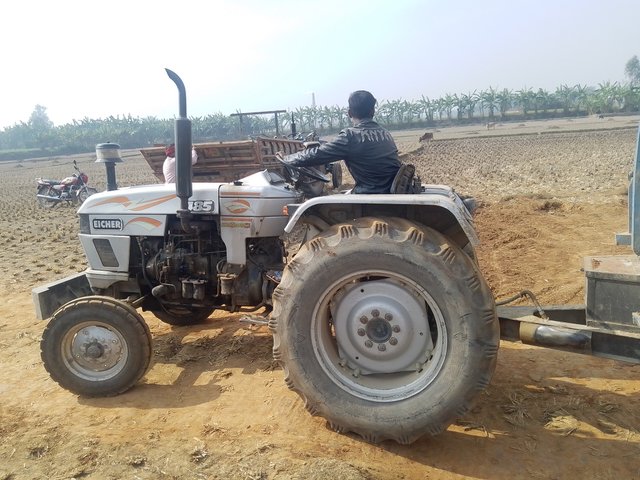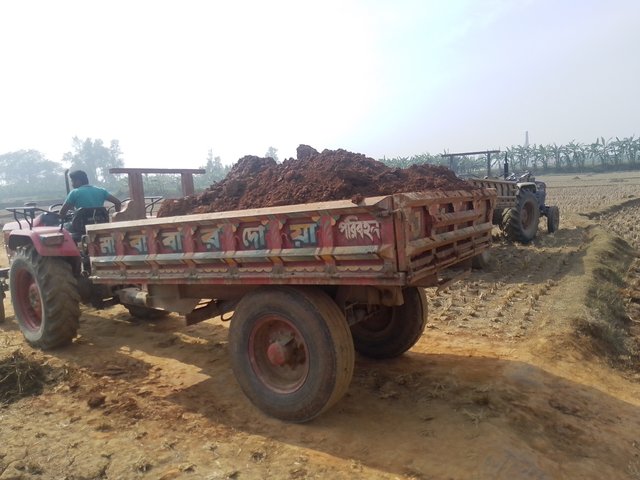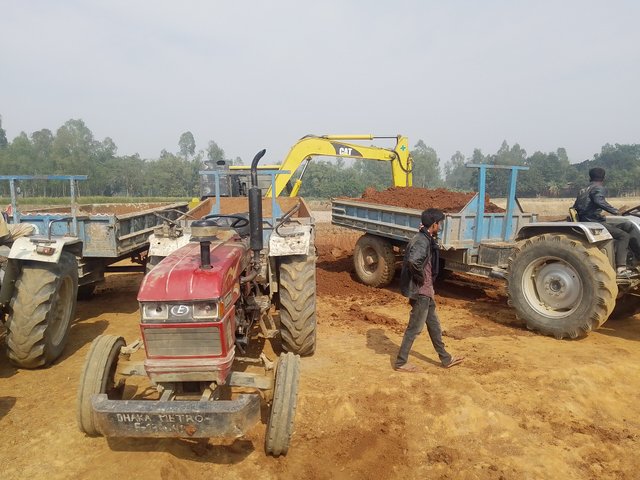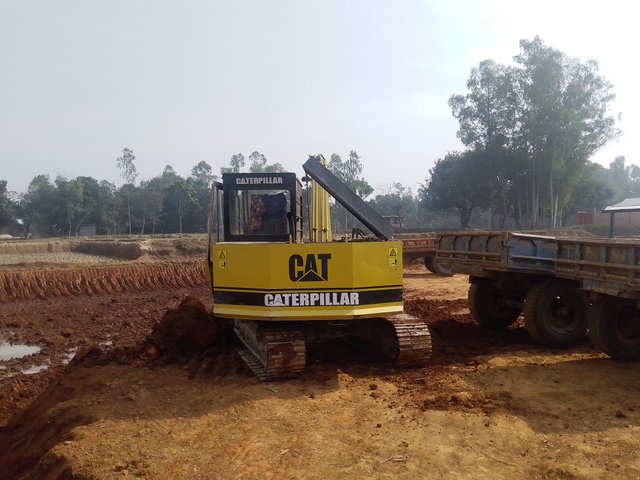 My Social Media
Follow my Twitter

Best Regard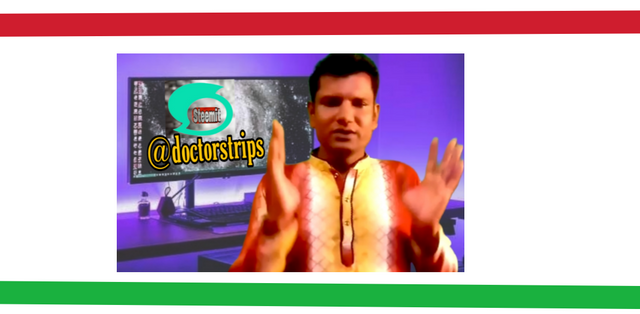 I am Md Nayeb Ali,
High school teacher.
LMAF doctor.
A YouTuber.
Web Designer and Blogger.
Roof garden, photography, video, public service and travel are my favorite hobbies.