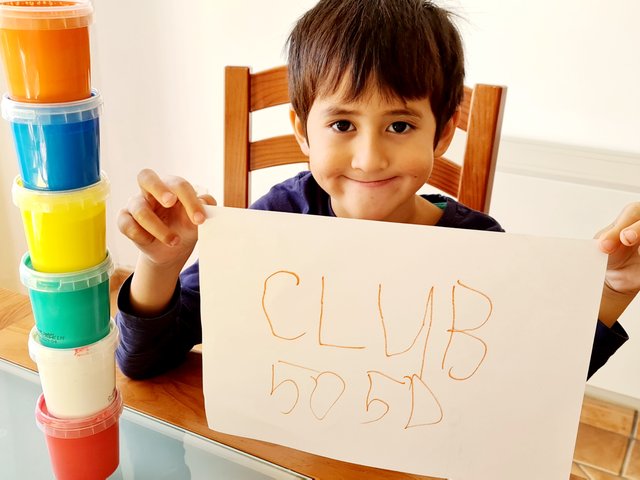 Hi everyone!!
We are going to have another painting hack for kids. As I already shared in my previous posts painting with palms is so much fun. I love to see how easy the palm can be transferred into something else.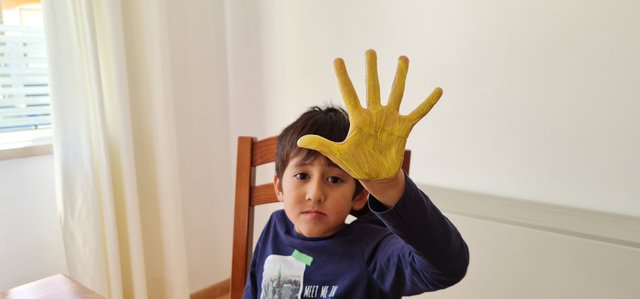 Today I wanted to try to paint a giraffe. I love to paint giraffes but with palm it became even easier.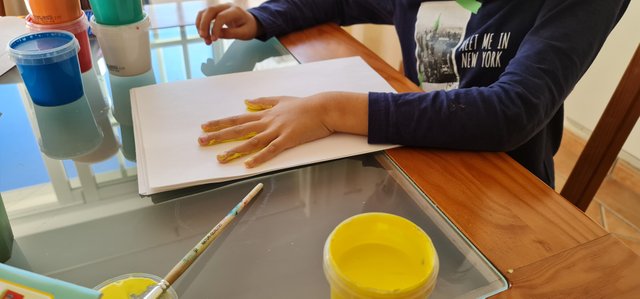 I think giraffes are funny and cute animals with long necks that don't do anything harmful to others.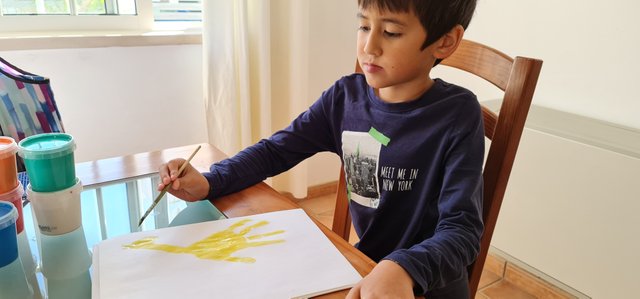 I put some yellow paint on my palm and pressed it on the paper. Later I just put paper upside down.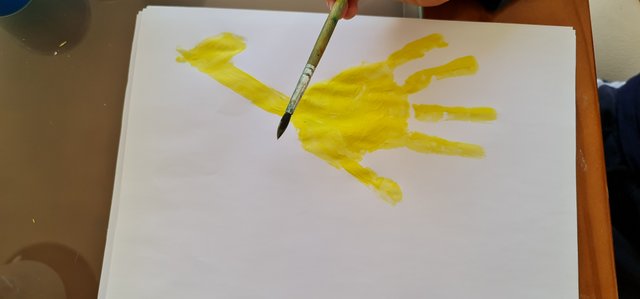 Then I draw a long neck and a head with tiny ears.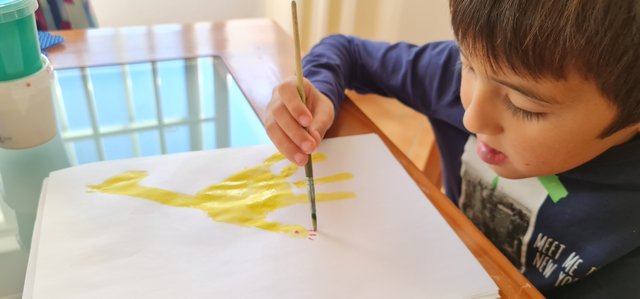 I changed the paint into orange and made some spots plus the tail.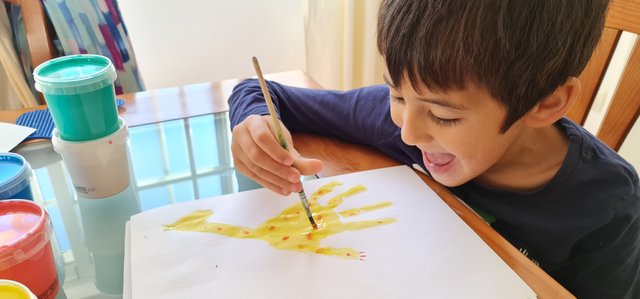 It was super fun to glue the eye.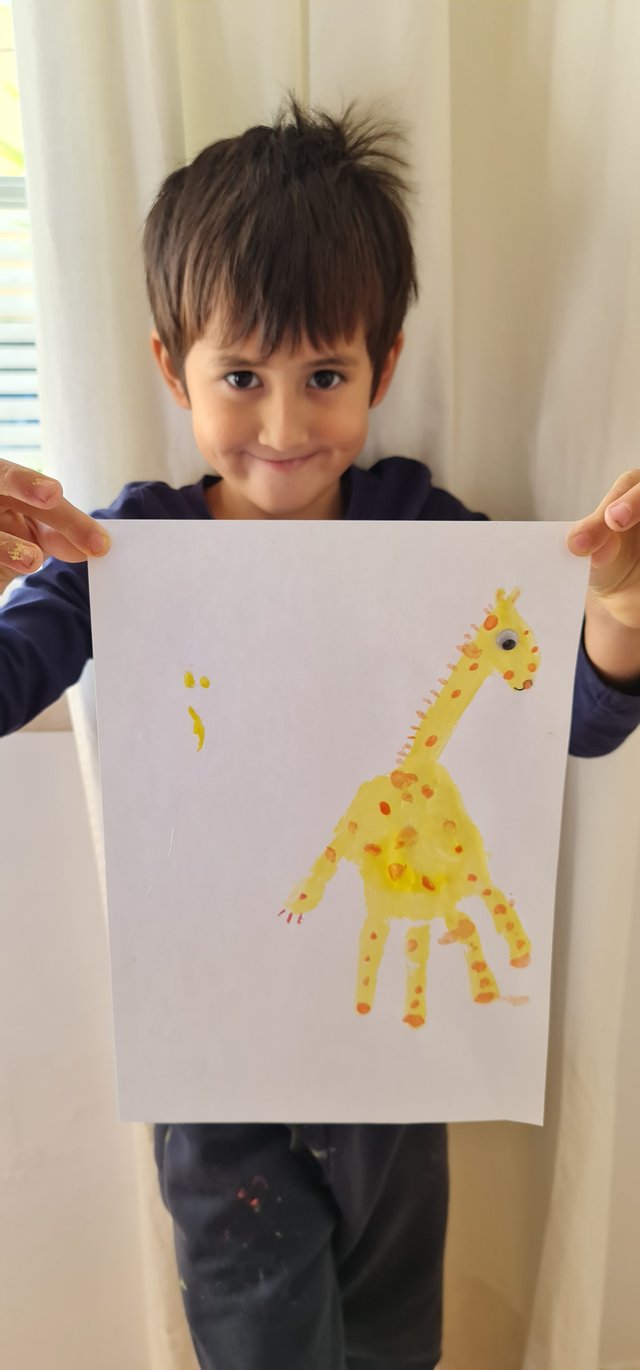 I hope you enjoy today's hack