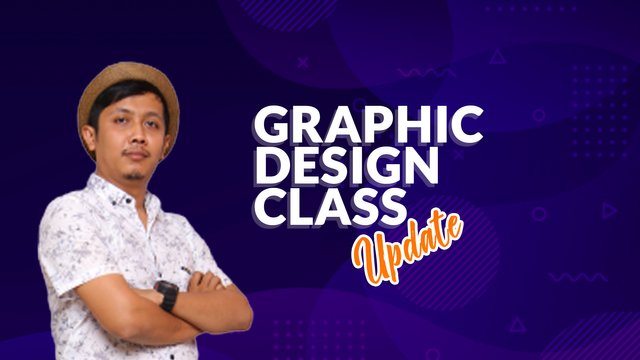 Some of the Graphic Design Class Students Complained, Due to the Graphic Design Class not being continued.
Actually, the Graphic design class was not discontinued. Graphic Design Class Continues, !
But the problem here is, one of the graphic design teachers, namely @lhorgic, didn't tell me about the reason for not giving Graphic design classes.
Even though it should be given a lesson on November 16, 2021, entitled Grapic Design and Steemit Platform.
But this has passed 4 days from the specified schedule. And @lhorgic also didn't make a report for the previous class he taught, i.e. fourth grade.

I've tried contacting him but he hasn't given an answer.
Therefore, I will draw the following conclusions:
I gave 2 days, for @lhorgic , so that he can immediately continue to give his 6th class graphic design lessons.
If within 2 days, you do not give lessons, then I will fire you from the teacher. and I will remove your label.
If @lhorgic, does not continue his class, then I as the principal will take over the role of @lhorgic until the end of the Graphic Design class season.
Classes will continue with classes that have been arranged according to a fixed schedule.
And To Graphic Design Class Students, I apologize profusely for this error.
Thank you:
CC :
@yolvijrm, @madilyn02, @masrull, @basky14, @ahsansharif, @dayographix, @ronindboss

---

Best Regards To :
@milakz
@daytona475
@ftz
@papi.mati
@slon21
@steem.skillshare

My social media
Instagram : https://www.instagram.com/abenk_bolang21/
Facebook : https://www.facebook.com/abenk.bolang21/
Twitter : https://twitter.com/abenkbolang
Email : muzammilabenk@gmail.com

Join SteemSkillshare Community
Join Our Discord

---
Alternative links delegates to @steem.skillshare :
50100200300400500
10002000300040005000
10000