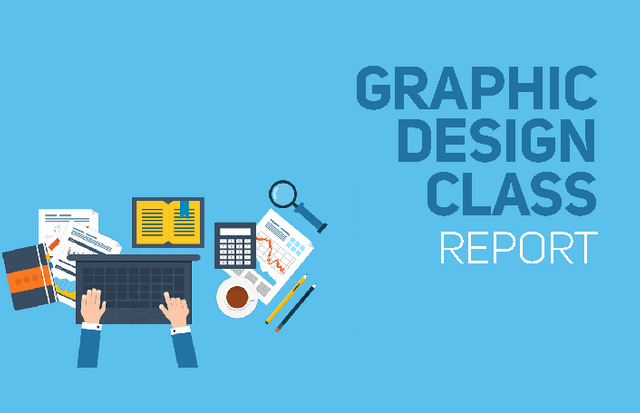 Hello Graphic Design Class students.
I noticed that, as fewer and fewer people participated in this Season 2 Graphic Design Class, I didn't know what was going on so it became an obstacle,
And our teacher @lhorgic also did not provide a report for the 4th grade, I hope you can provide information whether you will continue to give Graphic Design Class Lessons, because if not, then I will take over your task again.
I also really hope for Graphic Design class students who cannot complete their assignments, so that they can provide information or reasons for your not participating.
Well, now I will start reporting the results of this 5th Lesson Graphic Design class:
So, in this 5th lesson, we learn about Branding, this is the 5th Lesson taught by myself, @atim1234:
And this class, declared complete!

Attendance and Participation Rate.
Graphic Design Class Participation
Notes :
For Lesson 4, because @lhorgic didn't make a report, so I tracked student participation through the previous class hashtag: #lhorgic-lesson4 and only three people participated
As the previous rule, that for students who do not participate 3 times in a row they will be expelled from the Graphic Design Class and will be revoked the label as a student.
And Sorry To:
@luiyi-22, @obrisgold, @mujibrahman, @christianyocte, @eliany, @samsol003, and @dibie
You Should We Fire You from Graphic Design Class.

And the homework for this first class is:
Explain what a banner is, the types of banners and their functions.
Create Your Version Banner, using Any Application or Software, ( Show Proof of Work or worksheets don't have to show your entire Work)
Banners that aim to promote Steemit and invite people to join the #club5050 program
Explain Why Your Banner Is Attractive!
Elements and Principles of Design What do you apply to your banner?

With Grades Provisions as follows:
| Num | Task | Terms of grades | Grades obtained |
| --- | --- | --- | --- |
| 1 | Understanding and mastery of the material taught | 2 | ? |
| 2 | Unique and Interesting Information Processing from the Ad Banners that you Create | 4 | ? |
| 3 | Your participation in #club5050, #club75 #club100 | 2 | ? |
| 4 | The authenticity of the results of your work | 2 | ? |

And this is the total score that each student gets:
That's all and thank you.


Do not forget !
Tomorrow will be the 6th Class Organizing with the theme of Grapic Design and Steemit Platform. Which will be taught by @lhorgic.
And to him @lhorgic please immediately make a class lesson, and if you don't want to continue, please contact

Don't forget to keep following the #club5050 Program
---

Best Regards To :
@milakz
@daytona475
@steem.skillshare
@papi.mati
@steemcurator01

My social media
Instagram : https://www.instagram.com/abenk_bolang21/
Facebook : https://www.facebook.com/abenk.bolang21/
Twitter : https://twitter.com/abenkbolang
Email : muzammilabenk@gmail.com

Join SteemSkillshare Community
Join Our Discord

---
Alternative links delegates to@steem.skillshare :
50100200300400500
10002000300040005000
10000