Hi Steem Family!

Greeting to all hope you all are well and enjoy happy moments of life. I am also good Alhamdulillah.
---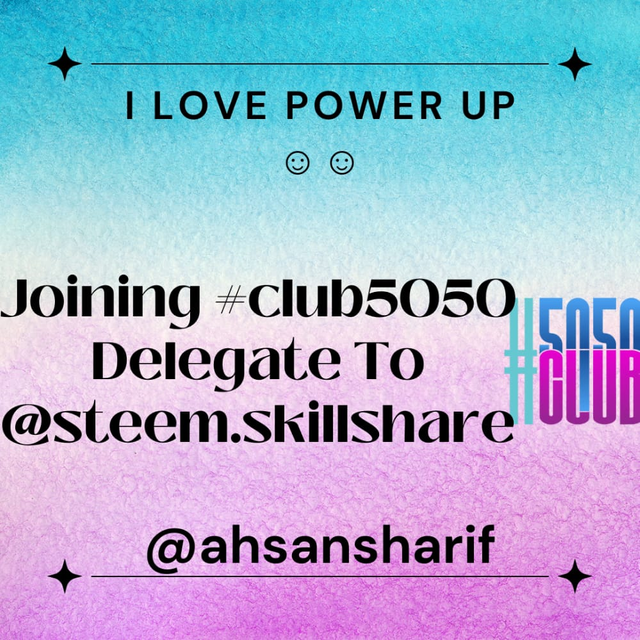 Today I will post about #club5050, I am joining #club5050 and showing my commitment as a member of Steem Skillshare. It is very good initiative make by Steemit Team to support users with communities.
Just 50% Power Up of your weekly Earning.
Used Tag #club5050 in your post.
My Participation:
Here you see my weekly earning 4.611 SBD and my total steem power is 581SP.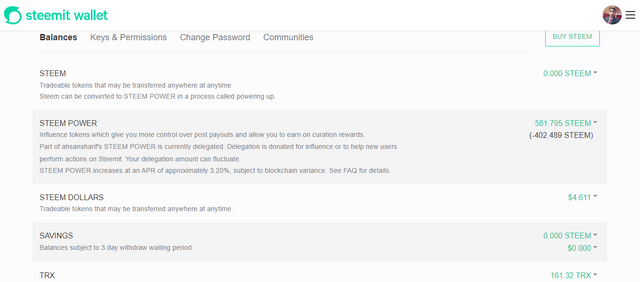 First of all I convert SBD to Steem for power up and for with drawl. Now my total steem is 48.598.

I vest half of my weekly earning you see given below.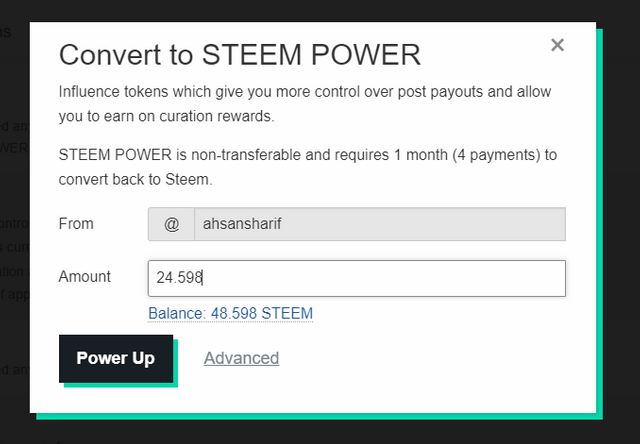 Now remember half steem I withdraw. See my wallet after power up. My totally steem Power is 606sp.

Here you see my wallet history. 50% I vest and 50% withdraw.


Delegation to Steem Skillshare
I also delegate Steem Power to Steem Skillshare community to get a membership of this community. So that everyone check my post. Steem Skillshare community gave a link of delegation amount I simply click on those button and delegate to Steem Skillshare. Below you can check my transection.
I simply click on delegation link.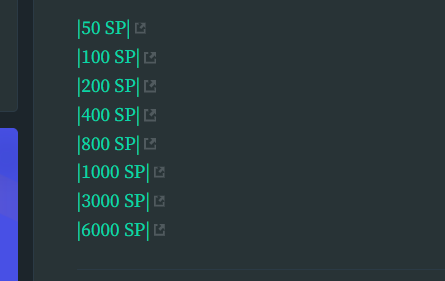 Now I paste my username or password.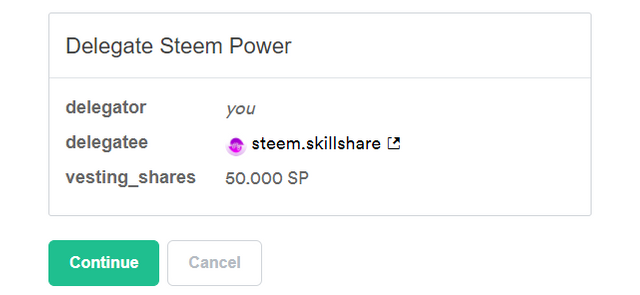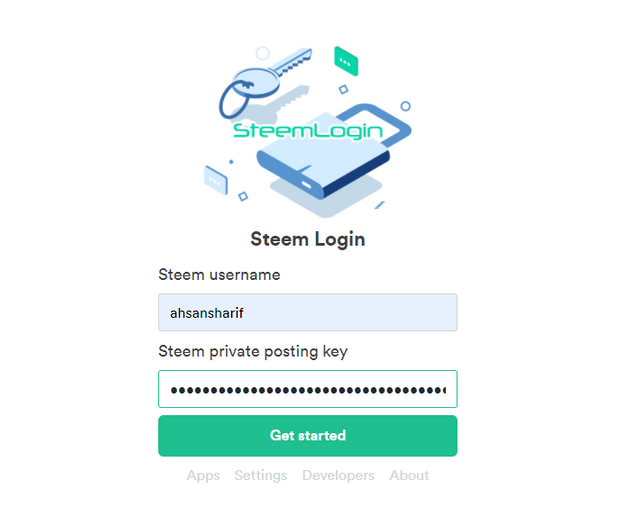 And then I approved my transaction.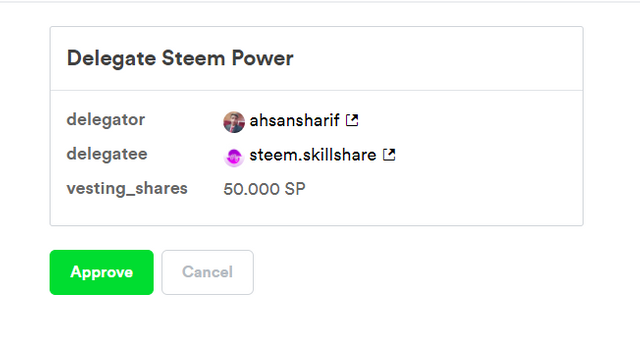 Here is prove of my transection using steemworld.org .


Special Thanks:
@steem.skillshare
@milakz
@daytona475
@papi.mati
@atim1234
@jenesa


Quick Delegation To Steem Skillshare
|50 SP|
|100 SP|
|200 SP|
|400 SP|
|800 SP|
|1000 SP|
|3000 SP|
|6000 SP|
---