Hi steemians and friends of BOI,
Hope you are all well and safe. Today I woke up at 7 in the morning went walking outside with friends, back home at 7.30 had morning tea with my wife and watched news and newspapers, then went to get ready for work, my wife has given me idlis for the breakfast, after eating that I left home at 9 am.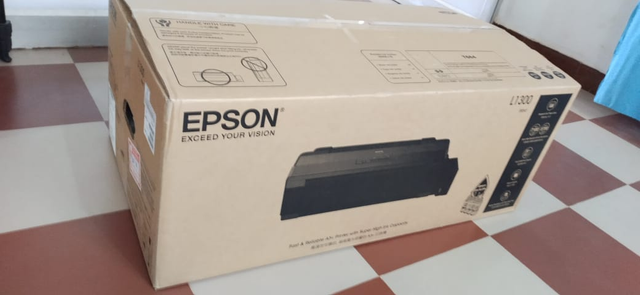 New Epson L1300 A3 printer
At the workplace I have done some photography works, edited and taken printouts of photos, after that I got delivery of ordered A3 PHOTO printer Epson L1300, its price was 34000 in amazon and online stores and also they charging extra delivery charges, but I got it @ 28800 only from a local vendor including tax and delivery.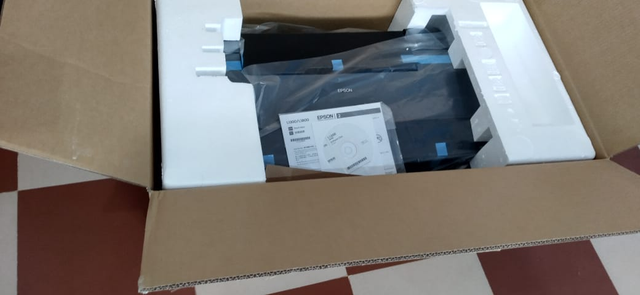 Unboxing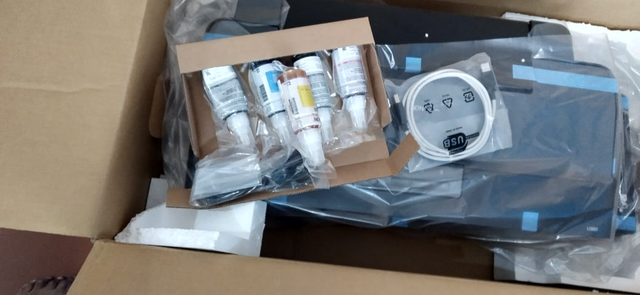 Materials inside the box
I unboxed the pack and took out the printer, everything was fine and safe with said materials such as a printer, cables, installation CD, and INKS, after checking that I filled the inks and attach them to my computer, and installed it.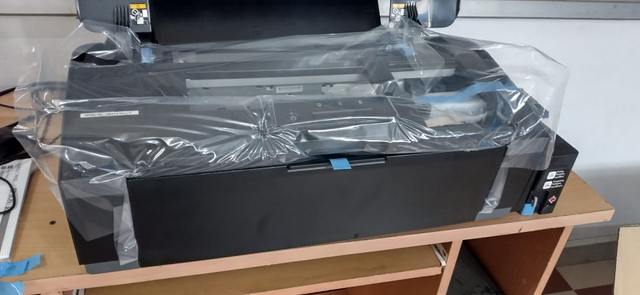 Removing the packages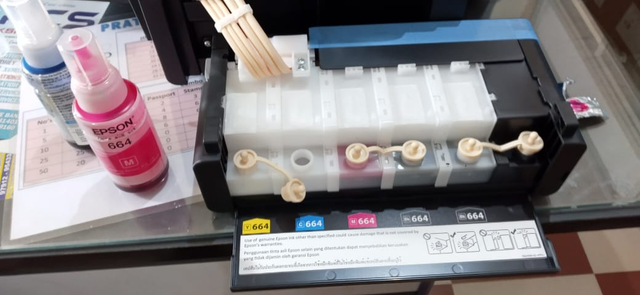 Filling inks
After checking the trial printout I have taken an A3 size photo print since it was first printed from this new printer so I have chosen sentimentally God Narasimha's photo for printing and it came very beautiful output.
First print out of Lors Narasimha