Hello,
I hope you all are good and safe.
---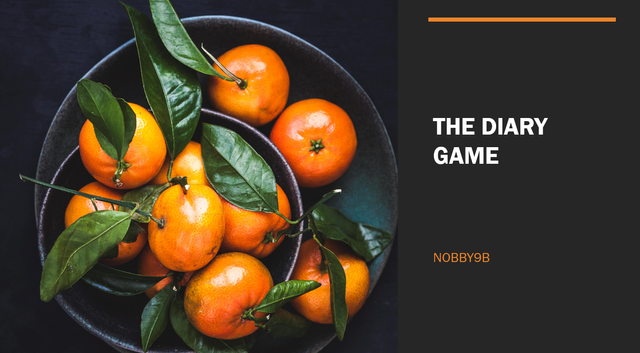 ---
Today, I wake up at usual 6 in the morning and refreshed myself. I tied up my shoes and goes for morning walk and do some exercise there. Coming back, I took bath and read newspaper. I did my breakfast.
Today, I am going to college for some office related work. I called my friends @sarveshnegi2811 and @utsavsaxena11 and asked whether they are coming or not. After confirming with my friends, I left my house for metro station. I went to metro station and reached to the stop at which my friends are coming. I have to wait for sometime there not because they were late because I reached earlier😅.
---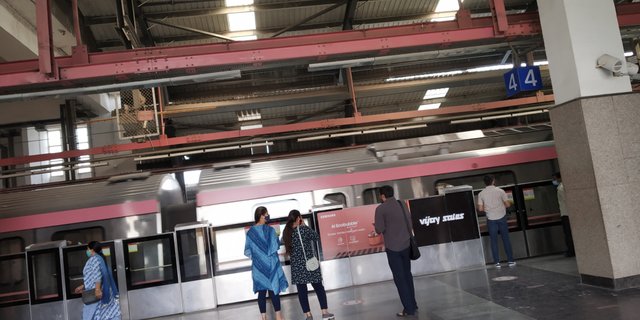 Metro station
---
Soon my friends arrived and we went to college together as our college is at walking distance from metro station. We reached college and straight goes to administration block waited there for sometime and knows the procedure to get our work done.
As per the information we get, it will take around 3 hours to get our work done and we have to submit an application before that. So, I write the application submit it to the office and now we just have to wait.
---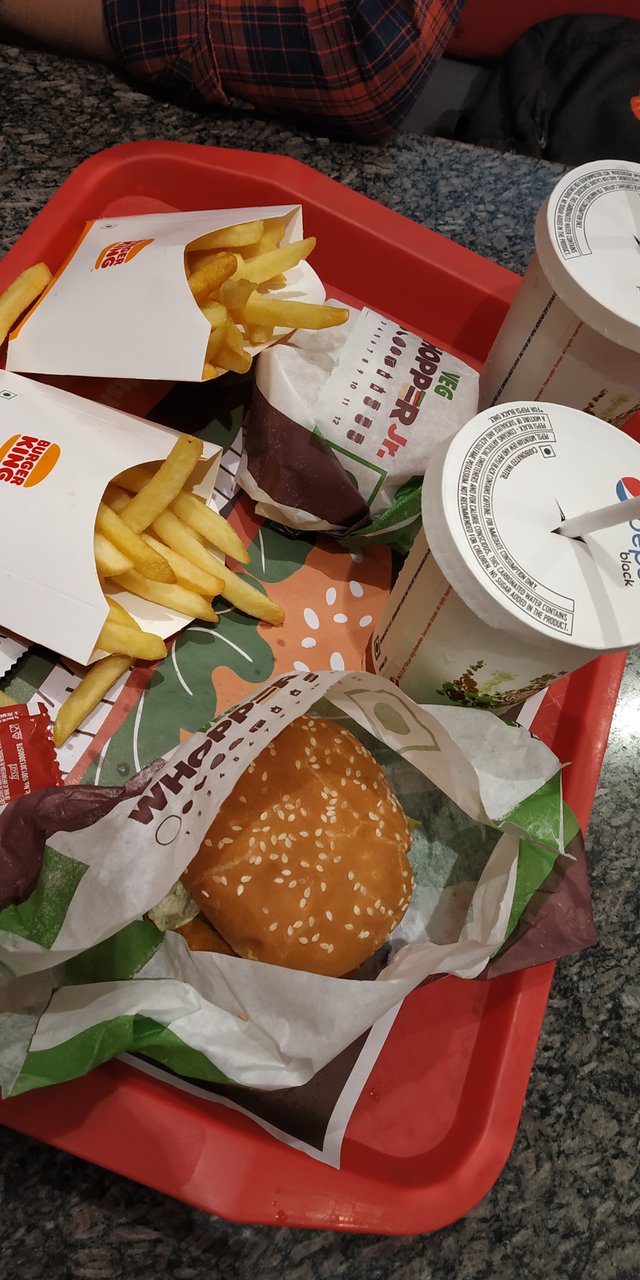 Lunch at Burger King
---
Meanwhile, we go to burger king for our lunch. We did our lunch and came back to college. And, still waiting for our work to be done. It's taking longer than we expected.
Finally, our work is done from the college and now we have to go university campus for further process. As it's already 4 P.M and campus is closed. So, we decided to go there tomorrow.
We goes to metro station, and take our respective metros and went home. After reaching, I did some rest and just scrolled through social media. I did my dinner and off to bed.
Thank You !!!