/// Money laundering case registered bail not granted against my client and all of a sudden he developed chest pain due to heart ailment///
Hello steemians,
I am doing great here at silicon city along w/ my loved ones and I hope you are also doing well on this edge of the new year.
Today morning I got up early at 5 am in the morning and went to restroom and finished
my morning chores and about to move out for my regular walk,my cell phone started ringing up many times.After receipt of a call I came to know that my client who was stationed at Central prison has developed a serious cardiovascular problem so he needs urgent medical intensive care so I got ready within 5 minutes and rushed towards central prison.
On the way to central prison I had telephoned to the Jail chief and requested him to arrange a special treatment to my client in a special incentive care hospital of his choice in the meantime I telephone to the ministry of jail also,he also obliged to make an arrangement to shift my client to nearby special incentive care hospital in the meantime jail hospital staff gave a emergency care medicine to my client.
I reached the central prison within 35 minutes by that time an ambulance was also arranged to shift him to the required hospital which is 8 kilometers away. However my client was shifted to the hospital within one and half an hour of the message I received with the help of jail staff.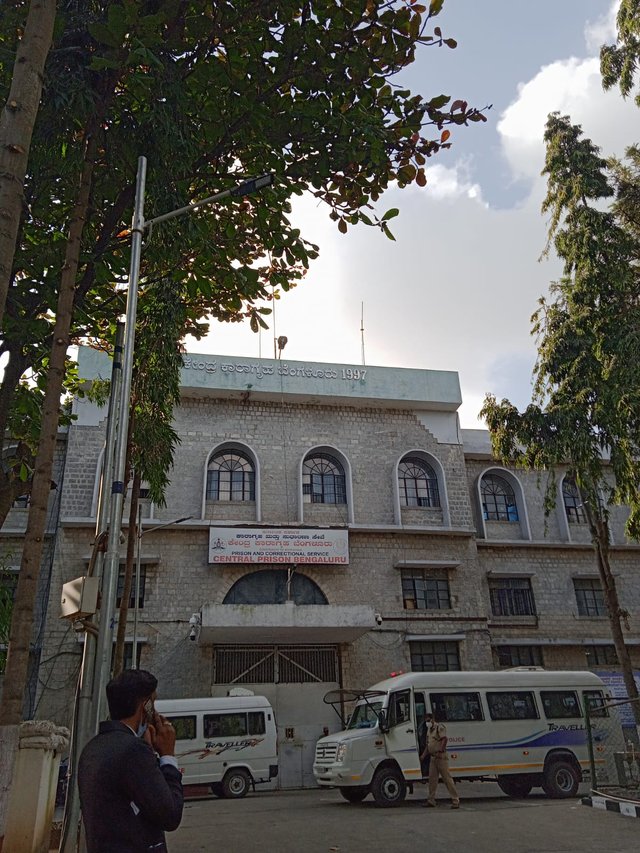 This scene is the central prison with Ambulance ready to carry him to the hospital.
After shifting my client I came back to my law chambers at Gandhinagar and as usual I attended my court work even though there is a Christmas holiday at the court and there is no holiday for the courts having criminal cases.
In the evening I went to the nearby restaurant and order for onion dosa it took 10 minutes to give supply by that time I opened steem network and answered few replies by that time my dosa was ready to eat and i finished my evening snacks with coffee it costed me around 2 dollars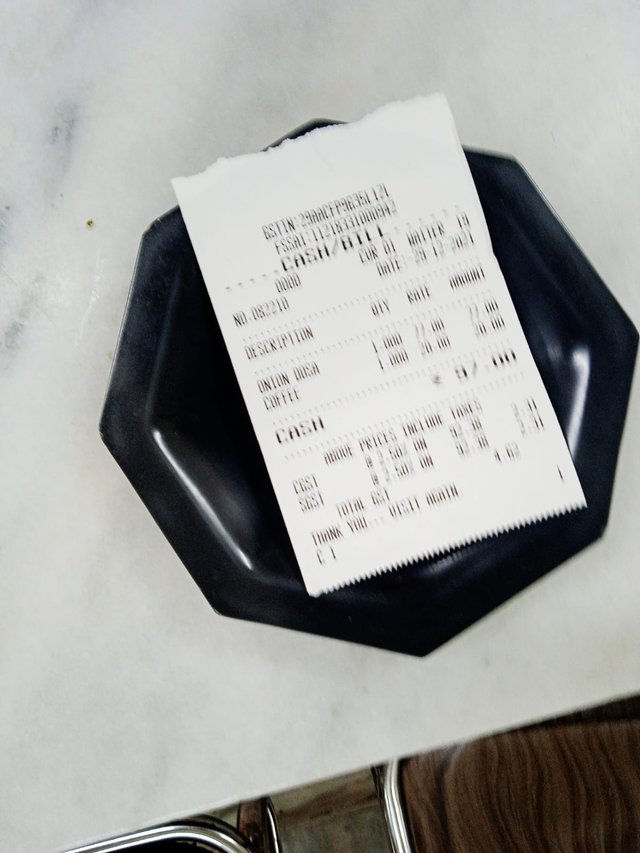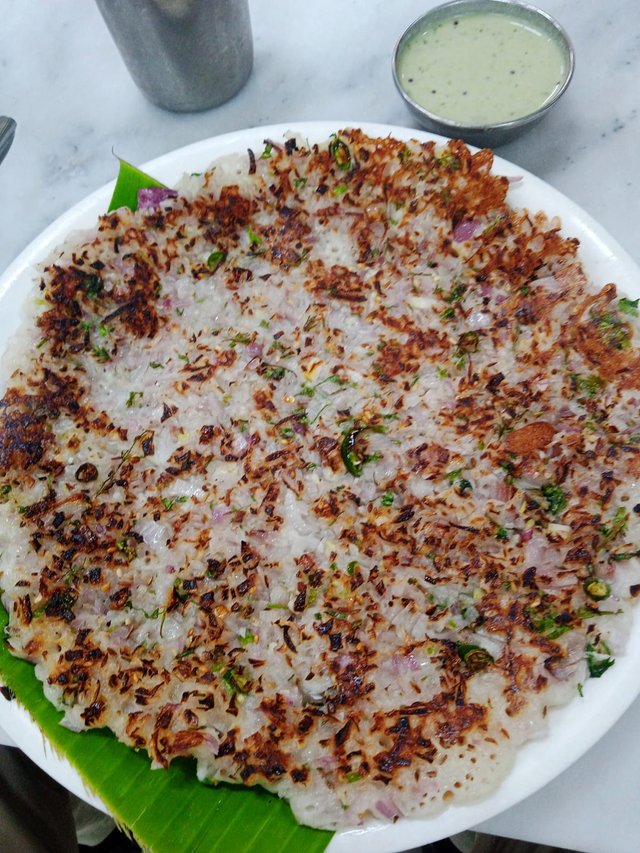 Onion dosa w/ bill
After having my snacks I came back my home after closing my law chambers situated at Gandhinagar and in the meantime I received a call from the wife of my client that the doctors are going to the surgery on my clients heart on tomorrow
however thank God my client is out of danger because of cooperation of prison staff
That's all from today's,I will meet you in my next post
Till then nobody knows what will be going to happen here to know that please follow
@layersinn