The wonderful event was organised by my aunt, she asked me to help in her in some decoration part, i can't refused her and helped her in decoration with all my heart.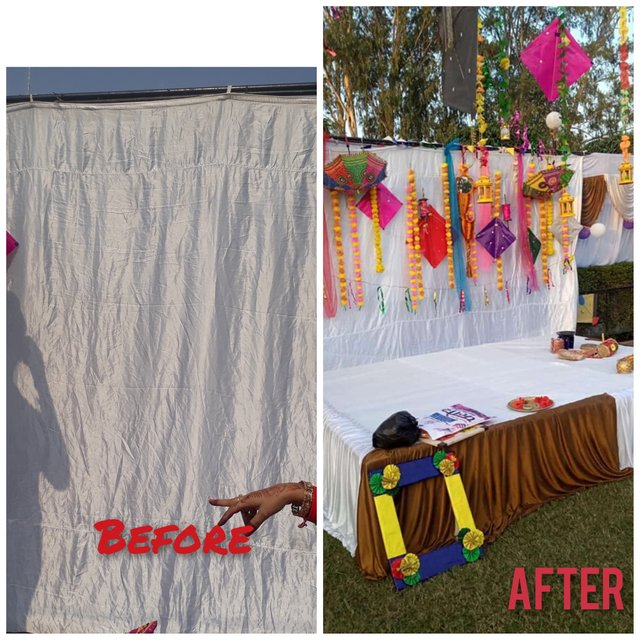 How was it ? Actually the theme of the party is Punjabi In india punjab is the state, in which sikh almost religion lives. Punjab is known for vibrant and colourful culture n it is heart of india. As Punjabis make sure that they event should be grand n perfectly They never want anyone to feel left out or less pampered. So my decoration is quite colourful and eye catching. The decoration is done with flower hangings, kites, colourful umbrellas, lanterns. These kites are made in home with different colour of glace paper n stick. vibrant Color make it more attractive n impressive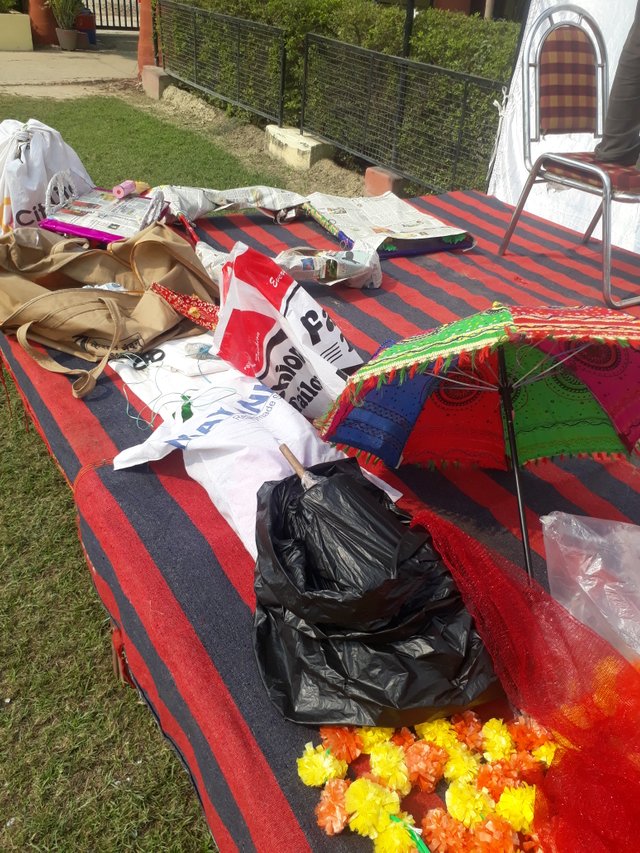 Everything was scattered, didn't getting from where to start as we were already late, not having much time to complete our decoration.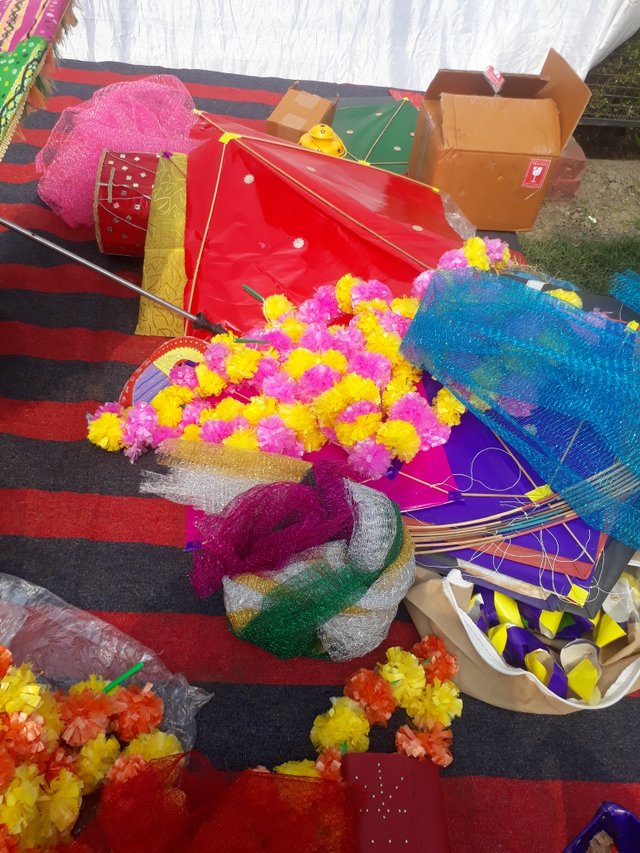 Opps it was too sunny day 🌞 In one hour we have to complete decoration, firstly we put out all decorative items so that we easily get it from where to start. We thought to start with flower hanging to put on with kites.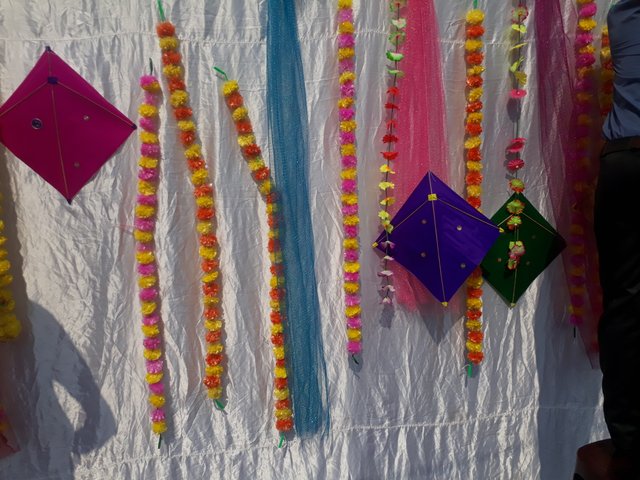 The day was not good for decoration as it was sunny with wind blowing,hangings were hangs with the helps of thread from the top but my hangings were flying all here n there because of winds, kites were tron from middle so stick it with cello tape. Even hotel manager given one helper to us as we are not able to reach the poles as it was too high to reach.So a big big thanks to helper as it was not possible without him.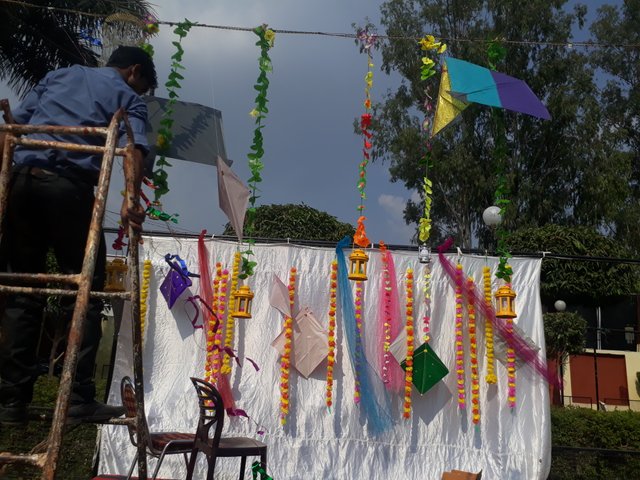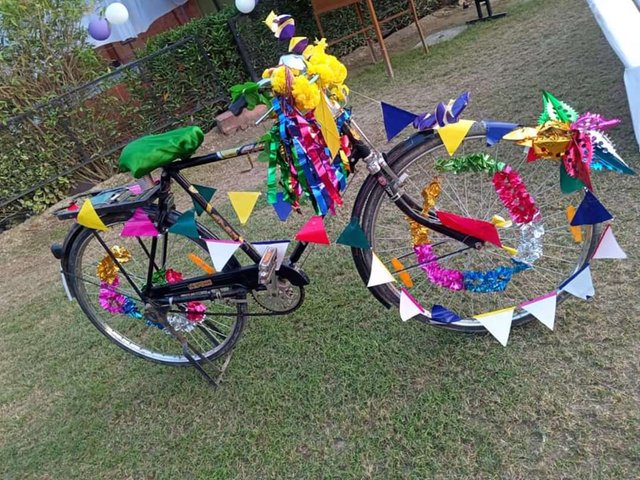 This bicycle is used as a photography prop,we ladies are big fond of selfies. we decorated it with colourful tri strips. It is looking so beautiful as a black cycle decorated with colourful n vibrant colour items.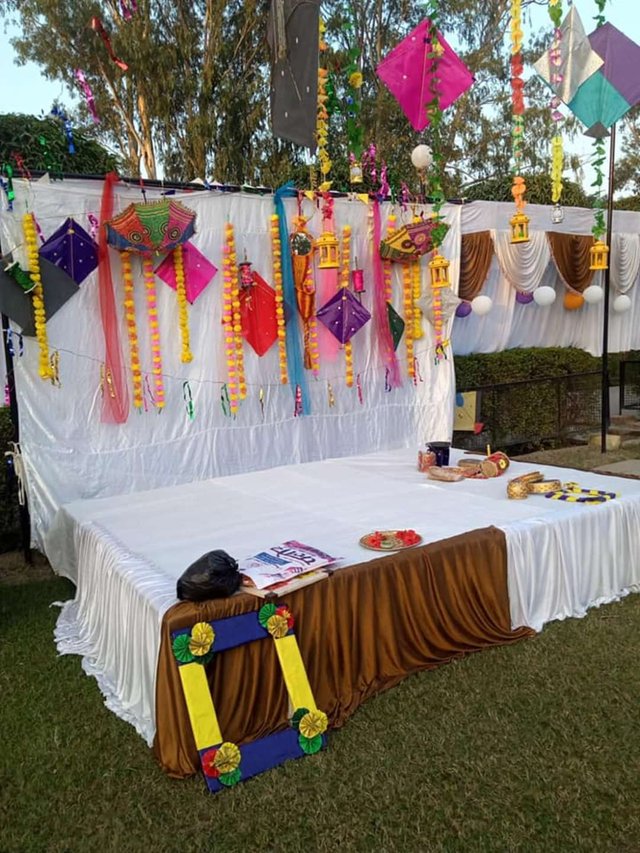 The final output of our hardwork, hope you all like it. We are all set to start our party, will soon the photos of my punjabi party in my next blog.