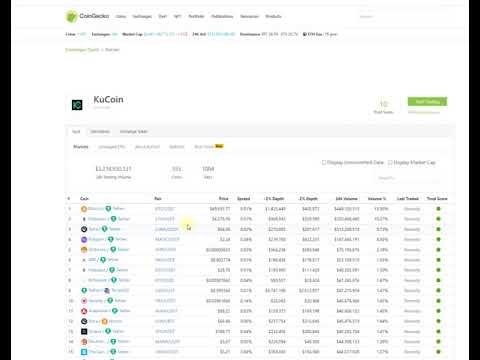 ---
#metahero #defi #robertgryn #robgryn #elonmusk #binance
As i have said when Metahero started they chose wrong form of business but now they have switched it. Lets see how it goes.
They are on Binance Smart Chain from Binance exchange https://www.binance.com/en/register?ref=10211352 and trade on KuCoin - http://KUCOlN.com have a look.
Maqde by Rob Gryn or Robert Gryn of Codewise now with Polish ELon Musk.
Want to read my unique interviews with top cryptocurrency enterepeneurs? Have a look at crypto blog https://fuk.io
Exchanges to use for trading Bitcoin and Cryptocurrency:
Binance top1 exchange in the world - https://www.binance.com/en/register?ref=10211352
Coinex unique pairs, good prices - https://www.coinex.com/register?refer_code=u29t4
Bitforex many occiasions and big markets - https://www.bitforex.com/invitationRegister?inviterId=1887657
Hotbit ETFs and other financial products that are nowhere else - https://www.hotbit.io/register?ref=280654
Okex one of the biggest Chinese exchanges with bonuses - https://www.okex.com/account/register?flag=activity&channelId=1836499
Top cryptocurrency browser made on Chrome code - http://brave.com/fuk204
Follow me on twitter https://twitter.com/kingscrownBTC
Currently suggested bitcoin ethereum exchanges with no documents verification are here checked daily - https://fuk.io/no-kyc-exchanges-list/
If you want to try some passive income loans or lending in crypto see the verified portals here - https://fuk.io/best-bitcoin-lending-sites-btc-loans-lend-cryptocurrency/
This is not a financial advice, just a personal opinion if you want to invest into anything seek for help of professionals. Some videos may have affiliate links which may give some extras to the author. Remember that in cryptocurrency you can loose 100% of your capital and treat this channel as entertainment only.
---
▶️ DTube