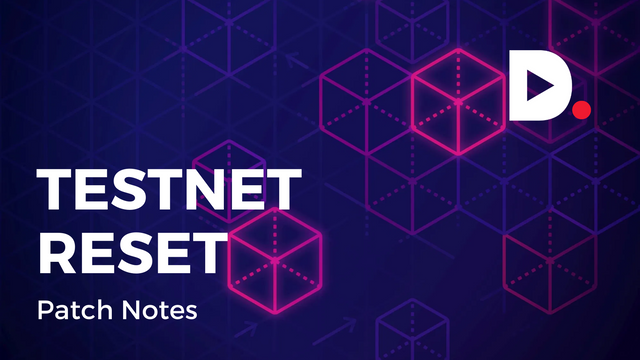 Following our brief previous article, we have now processed to the reset of the DTube testnet. Here is a more detailed patch note:
Economy
The previous economy experiment was a limited success. Some concepts like infinite monetization and the full-liquid system are working good.
The main issue is the fact that most users do not understand how coins get printed, the DTC result of the votes seems random. A few voting-rings that understand the mechanism have been self-upvoting with multiple accounts and syphoning the testnet reward pool.
The reward mechanism are changed
Now you can claim your rewards after 7 days or wait and generate more rewards, whenever you click claim it will stop generating rewards. Also downvotes will delete rewards from the most recent upvoters (and vice versa).
You can claim rewards now after 7 days only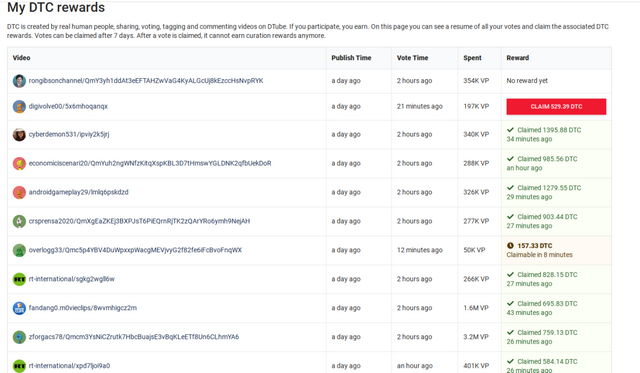 We added claim function and 7 day time period between rewards to give people ability to downvote and fight abuse like self-voting and voting-rings. Go to My Channel -> Rewards to claim your rewards.
If you don't claim rewards, you keep earning
You can claim your votes 7 days later, however if you don't claim, you will keep earning curation rewards for the video as long as you desire. Thus, monetization is still infinite, it's just a matter of commitment.
Curation rewards are higher in the first 7 days
This is to ensure that if some self-voting rings want to maximize rewards, they will have to vote during the 7-day lock period, and thus risk being moderated by the community.
If you want your vote to have optimal DTC output, make sure to vote videos which are between 1 and 3.5 days old.
Inflation has been greatly reduced
Inflation is similar to what will happen on the main-net now. So expect lower output in pure DTC during this last preparation phase before the main-net.
Leaders now earn rewards for each block produced
Leaders are now able to generate rewards for each produced block. It is currently set a 0.01 DTube Coins + 500 Voting Power per block.
Economy will act weird at beggining. It's normal
Since we have reset the testnet economy, and wiped all the previous votes on all the videos, the rewards will take a bit of time to stabilize to a normal level (less than 24 hours).
Final testing period
As we mentioned in the previous article this will be a final short testing period before the mainnet launch. We do not want to give a final date for the launch in order not to risk to disappoint people again. But be sure that we are doing our best to make DTC a reality in the short future, and a proper 1-week notice will be given when everything is ready.
Previous Articles on Dtube Blog
Delay in mainnet Launch, testnet reset,new economy
DTC Launch Rescheduled
Dtube Airdrop is Coming
Dtube's Upload gets Upgraded
Need support?
For support from the team and the community, please comment this post or go to our:
The DTube team
https://d.tube