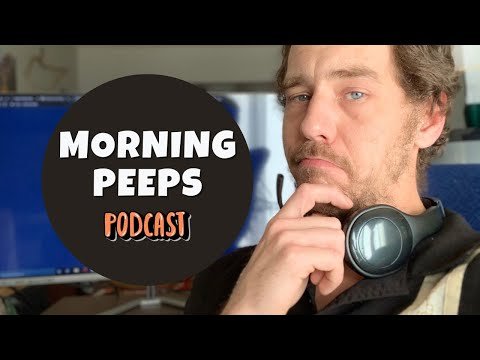 ---
Morning Peeps, how is this existence we call "life" treating you?
Starting off today with a shoutout to a dear friend whom during my low time sent me a little gift I have not spoken about enough.
Positive Vibes
Sending a brother of one in need the energy and clarity to find a path for he who has already discovered his creativity.
World News by Morning Brew
WeWork
Fed Members Dump AMC
Universal Basic Income - Worldcoin
Join Here
https://studio.restream.io/guest/bHA0YVY4bBZlmM3FaUNQiKEWXXJdsiM
Watch LIVE
VIMMTV - https://www.vimm.tv/hive-134220
YouTube - https://youtube.com/OneLoveCommunity
Twitch - https://twitch.com/OneLoveCommunity
#MorningBrew #RiseNGrind #News #WorldNews #ShoutOut #PositiveVibes
---
▶️ DTube