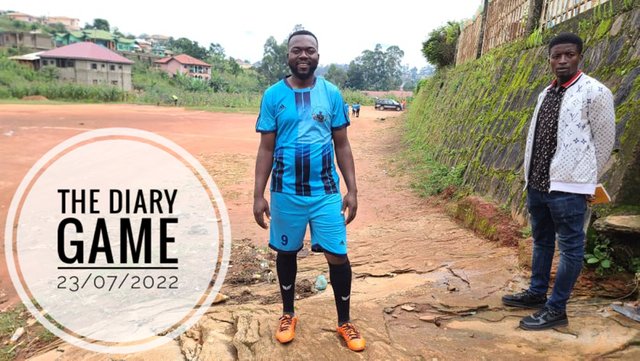 I am an ex-student of Government Bilingual High School Bamenda (GBHS Bamenda), the 2004 Batch and on Saturday, I was one of the delegates invited to represent our batch in the game between the 2009 and 2010 Batches of GBHS Bamenda.
I went for the game with @nforyembe who's also an ex-student of GBHS Bamenda.
Early on Saturday I cleaned the car and did my daily hygiene practices. I didn't have breakfast because I wanted to be early for the 09:00 AM game. Imm be passed by the office and did a few Steem duties before going to the field.
My batch was invited by the 2010 batch to be present and play with them.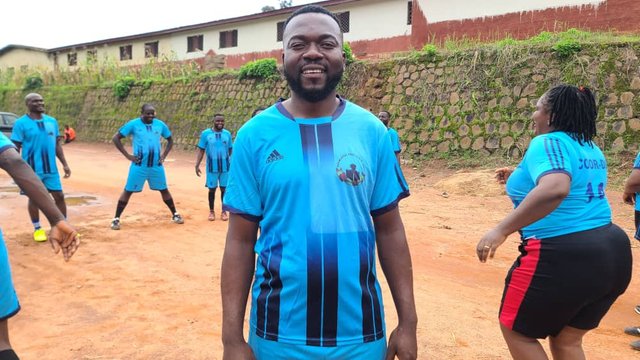 Me in the 2010 Alumni Jersey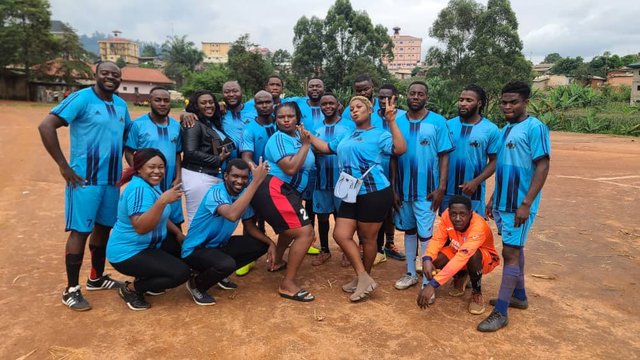 2010 Batch of GBHS Bamenda
Unfortunately the 2010 batch loaned me to the 2009 batch to play with them and that's how the victory I brought for them changed hands.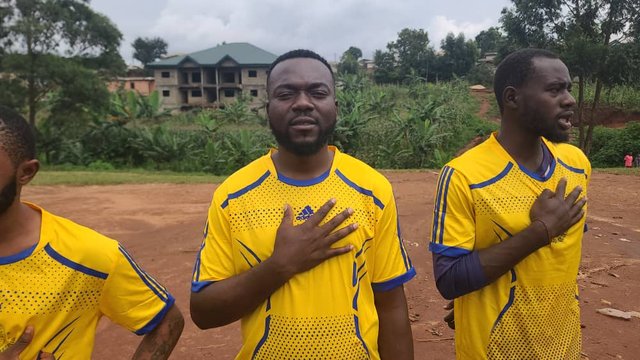 2009 Batch of GBHS Bamenda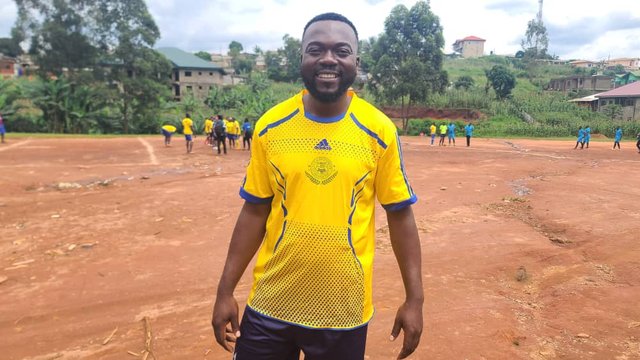 Me in the 2009 Alumni Jersey
And that's how the 2009 batch with me on their side ended up beating the 2010 batch by two goals to one.
From there, we moved to a bar at Ndamukong where we had reception.
There I drank Lambrusco wine but unfortunately didn't eat because Yembe and I went to deliver a cake at up station when we came back from station, I had Toma Toma wine and then we went for a meeting at Blue Pearl Plaza.
The meeting was to plan a kids trip in August. There, we had pork and goat meat soya and that's all I ate as good for the day.
At 19:30, I got home and showered and watched a movie before sleeping.
Thanks for stopping by.