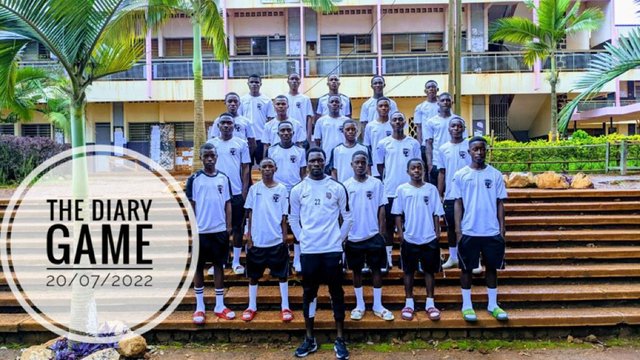 Graffi Sports Academy
Woke up to my toothbrush: While brushing, I cleaned my shoes, wiped the car, and heated my water for my bath. It was matchday for Graffi Sports Academy and I needed to be at the field by 09:00 AM with the team jerseys.
After my morning chores and routine hygiene practices, I left for the field without having breakfast and arrived at 09:17 AM. Fortunately, our academy was programmed for the second game.
As such, joined @nforyembe for breakfast at the NWCA Coffee house at Mile 3, Nkwen. We were later joined by @fombae. There, I had coffee with fried eggs mixed with spaghetti and sardine.
At past 10:00 AM, we left for the field to do preparations for our game.
Our Academy, Graffi Sports Academy was playing Santos Sports Academy as part of the Mezam Youth Football Championship semi-finals.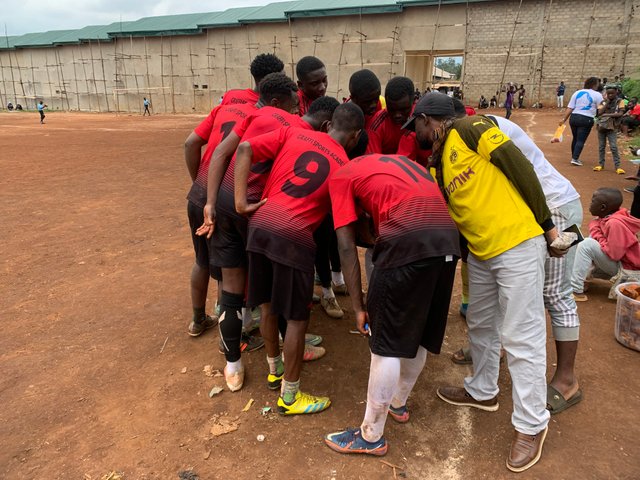 Graffi Sports Academy with @fombae in yellow and @nforyembe in white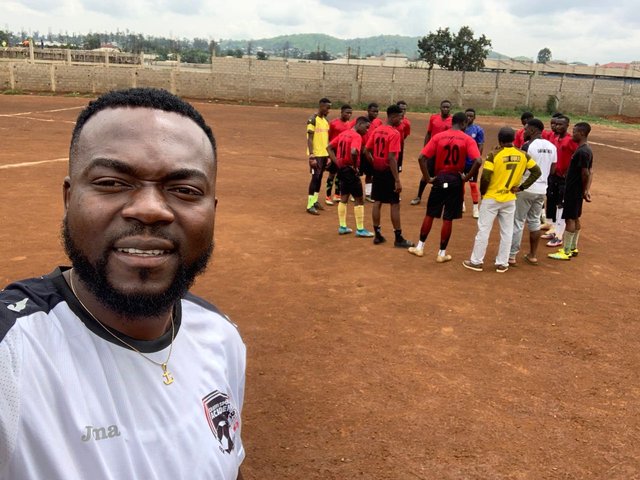 It was a very difficult game that ended in a tie, with one goal scored for both teams. We proceeded to penalties and were defeated by Santos Academy.
From the field, we left for the office and when we got there, we decided to have lunch. @nforyembe and I had Pepper soup footcow and ripe plantains. To ease digestion, I had Guinness and Smirnoff Ice vodka while @nforyembe had big Guinness. @fombae went to pick up his kid from school.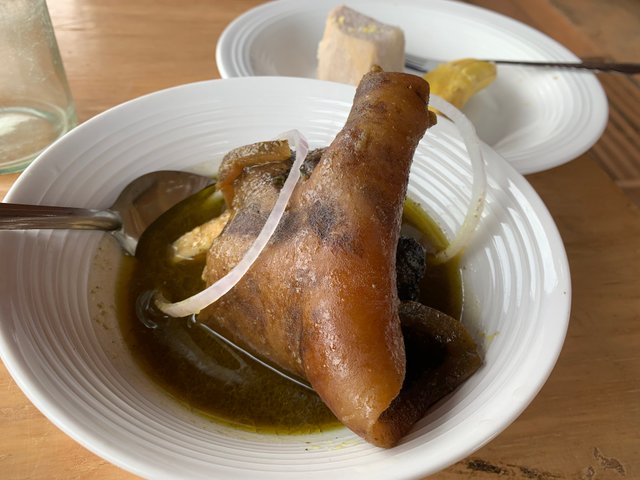 After lunch, we went back to the office and worked till 19:30. On my way home, I bought bread, croissant, and cheese. When I got home, I had the croissant with cheese and sausage. Ate the croissant with a cup of hot milk.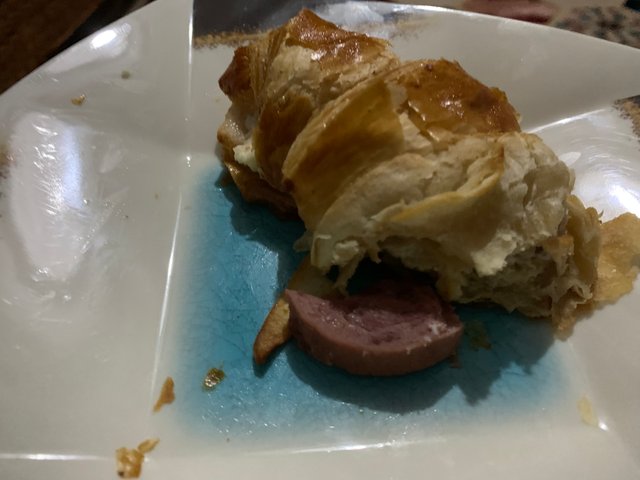 Croissant with cheese and sausage
Talked with a few friends on WhatsApp till 22:00 and then slept off.