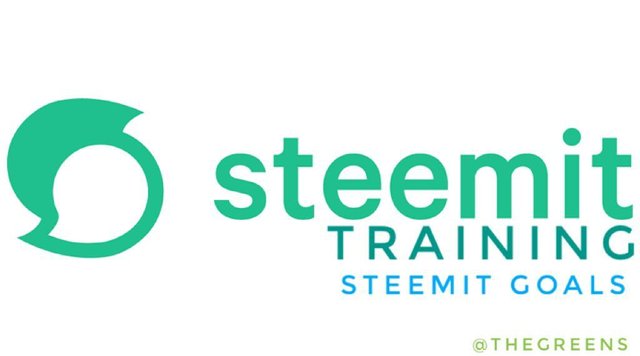 Steem greetings,
As promised on my Steemniversary, I will be organizing a series of Steemit trainings this July with my principal goal being to nurture a new generation of Steemians who will spend less time on Steemit but post very high-quality posts, curate with high percentages, comment, and support other steemians, and earn very juicy rewards.
On Monday 25th July 2022 at 20:00, via Discord, we talk about Steemit Goals.
A goal is an idea of the future or desired result that a person or a group of people envision, plan and commit to achieving. People endeavor to reach goals within a finite time by setting deadlines. (Wikipedia)
Steemit Goals are short or long-term Steemit plans or things steemians want to achieve on Steemit within a particular time frame.
Steemit Goals are very important because they help Steemians know what to do when to do it, how to do it as well as be able to evaluate their actions.
On Monday, we will find answers to questions like how much Steem Power, Steem, and SBD one can make per week and how to make it.
In preparation for this training session, I put up a writeup about Steemit Goals that you can read here: https://steemit.com/hive-195150/@thegreens/steemit-goals-what-are-your-steemit-goals
Join me at 20:00 (08:00 PM) on Monday 25 July via the Steem Cameroon Discord Channel: https://discord.gg/8KE72GV9yy
Contact me on Discord for more details: Mr. Green (the greens)#7655
| Date | Upcoming Training |
| --- | --- |
| Saturday 30th July | Steemit 101 (Training for my New Recruits of the Month) |
All trainings are online via Discord except the Steemit 101 Training..
CC:
@steem-cameroon
@steemitblog
@fombae
@saxopedia
@chant
@majerius
@wase1234
@b-naj