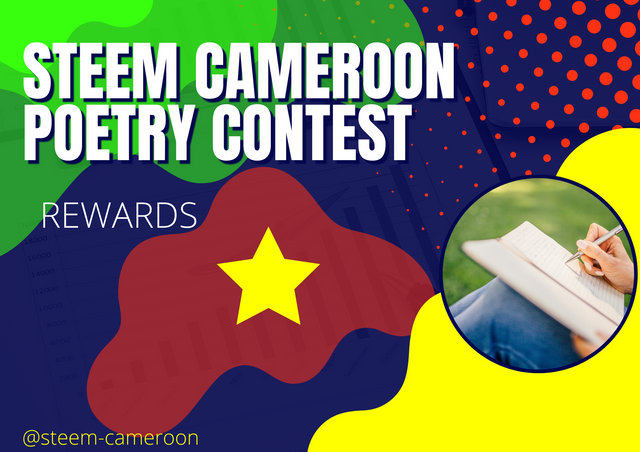 Design for @steem-cameroon by @majerius

Body Shaming is topic to talk about not only in my country but in the society as a whole. The topic of body shaming could be well expantiated on many contexts both in destiny and in human life.
The contestants were expected to give a poem but most of them didn't understand how a poem is to be structured. Instead of writing a poem, it was an essay they were writing. This time many people wrote a poem but two contestants didn't do that. @ishayachris had a great write up but it wasn't structured as a poem. Meanwhile, @osiola did a good write up but at the end of the day she wrote something on the previous contest. Added to that, she didn't respect the rules of the contest as stipulated.
Failure to comply with the rules, your entry will be immediately disqualified.
The results were according to respect of rules (number of words, beneficiary, club status, creativity and time of submission).
MAKE SURE YOU FOLLOW THE RULES TO THE LEAST.
Participate and Rewards


Review
We hope to receive more entries in the next contest!
Reward will be awarded on a weekly basis

The weekly contest, Done for @steem-cameroon by @majerius
CC:
@steemcurator01
@steemcurator02
@thegreens
@saxopedia
@fombae
@majerius
@wase1234
@b-naj
Thank you,
Steem Cameroon Team