Greetings fellow steemians it's been a while.
Hope we have all been doing great and happy it's the last day of the month and I would say and wish us all a happy new month and I prayed the new month comes with great prosperity and success.
Morning Section
I woke up at 6:30 am then did some laundry because I had a handful of a day ahead. After the laundry, I then went and carried water after which I bath and dressed up for the match of that day.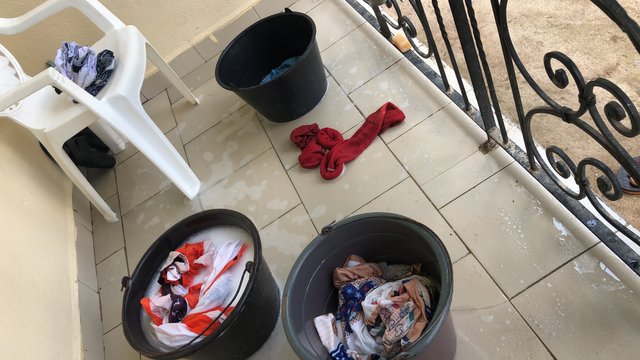 When I got to the field I was a little late but it was still a warm-up so I sidelined myself with @abuahsang and @alvinj as we jugged and did some stretches then the teams were selected and my team won the toss and we entered the field and won our the first set after which we started losing due to some little mistakes we made.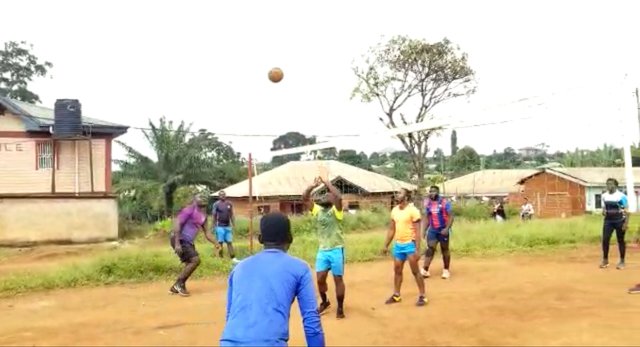 At 11:45 am we played an exco versus the club since they were going to be an election of new excos that same day. In that match, my team was defeated by the exco to a 25 to 27. Immediately after the match was ended, we left the field for the club house where all the part began.
Afternoon section
At the clubhouse, we went straight to the agenda of the day with the most important being the election of the new excos. Afterward, the election was conducted and it ran smoothly with me being elected as the assistant coach of the club, @alvinj the club coach n# 1 and @ebuahsang the chepwipe of the club. We were then presented to the club as we later moved to other matters. And the part began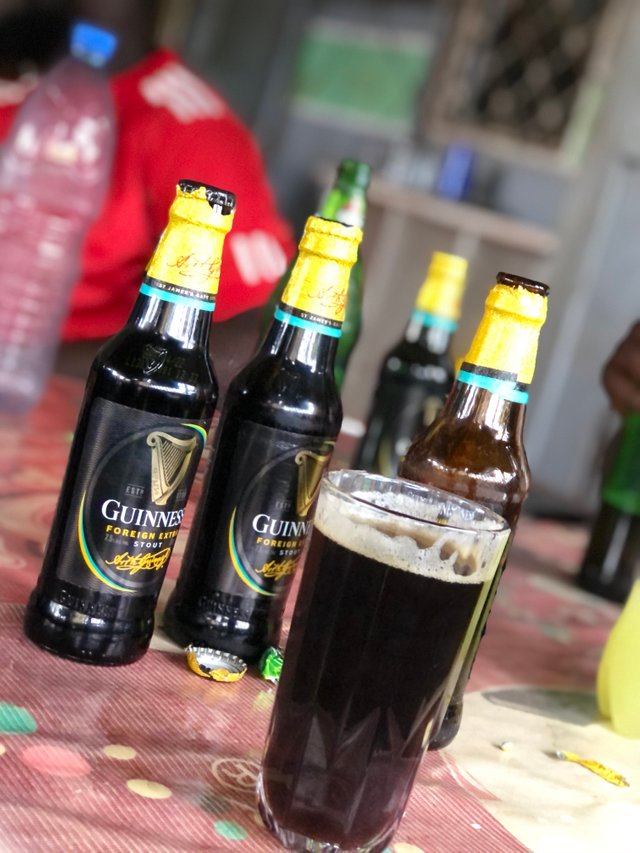 As we drank we talked about other matters concerning the club and I also made it a join celebration by adding to the cretes another which was celebrating my birthday that had passed on a none club meeting day and unanimously approved the auto critic into the club's agenda which we believe will help our players grow in the game. We were there until 5 pm where we had to watch Manchester United's match so we left for the house.
Evening Section
When we got to the road we boarded a taxi to mile 6 Nkwen at it dropped us inside the quarter so @alvinj and @abauhsang as me if we could seat and take one for the road I was tipsy so I said am going home then I gave them and immediately got to the house and laid on the couch for a brief eye clearance sleep and at 10 pm I woke up took a bath then chatted with some friends and @majerius telling me he will be arriving the next morning so we talked and concluded then I went back to sleep and that was the day for me.
Thank you all for reading through my post
@majerius
@lukong
@chiabertrand
@blaisebass1