I continue to extend my steem greeting to everyone. I know some of you really missed my post for the days I was away. I am promising you that all you missed will be coming up as catch up. This is therefore my DIARY post of sunday 13th June 2021.
I got up from bed at exactly 6am. Since it was a little dark and I was not really feeling fine ,I lay down till 6:20 am when I remembered that we were supposed to have training in the field.
I just took the football and walk to the field. Since I was not feeling fine, I was there to just observe and give directives on how the sports should go(coach)👇👇👇👇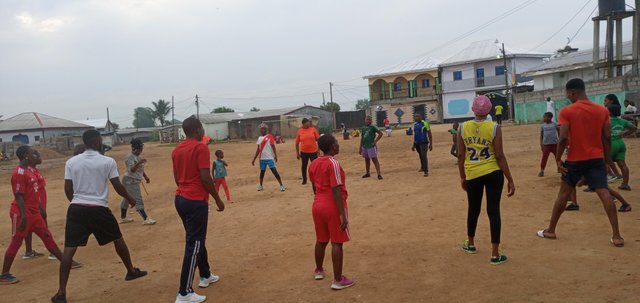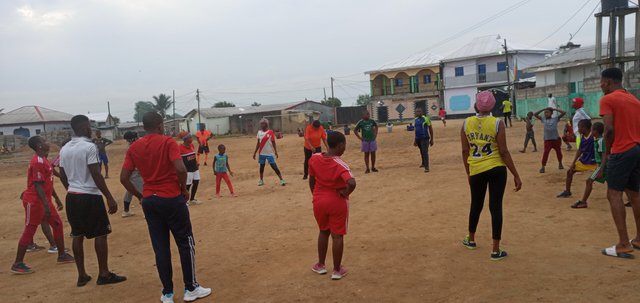 By 7:20am I sounded the whistle and the excercises were over and while others were going home I had to call up some members to join me in church to set up the sound system.
As soon as we finished I rushed home and just began preparing for church service at 9:39am.
I finished preparing and by 9:12am I was already in church. We tested the instruments and the microphones and everything was ok soon after ,the service started and went well untill 12pm .
As service was over I retired home and had my launch prepared by madam. After eating I had to go to New town Airport to see how the women were celebrating their rally, but madam really insisted that I stay home today and rest.. She took my phone and went out side with the baby.. it was later in the night that she showed me the pictures they were snapping 👇👇👇👇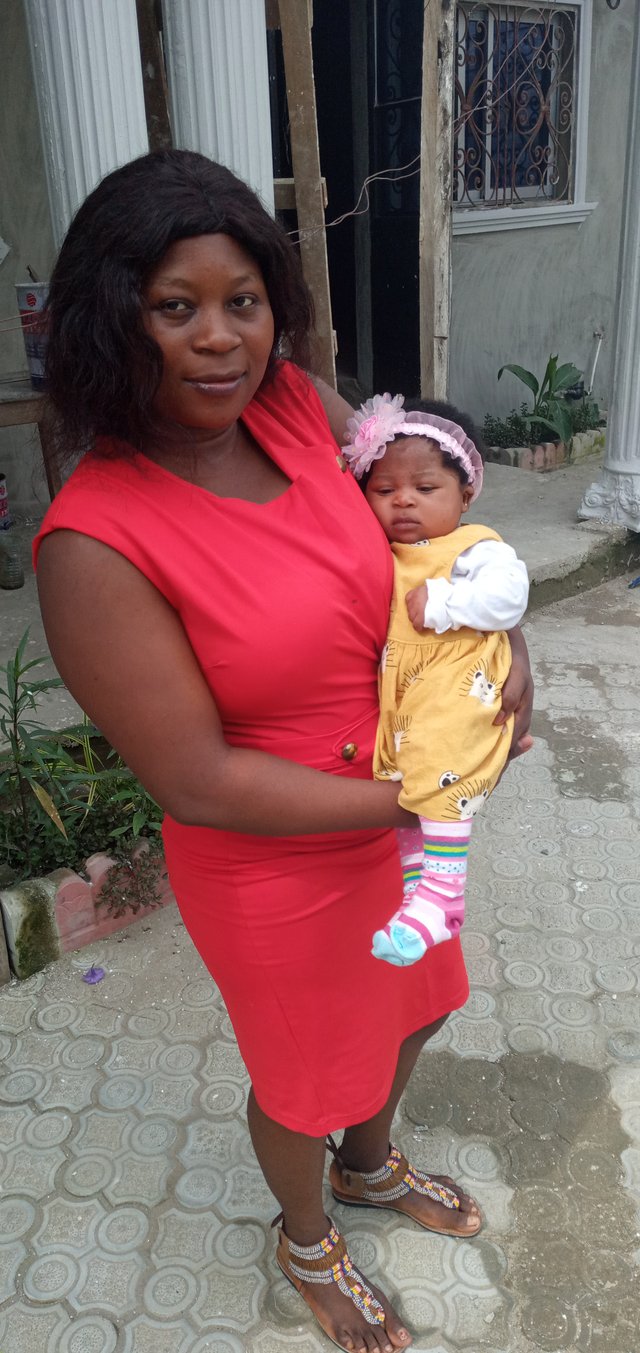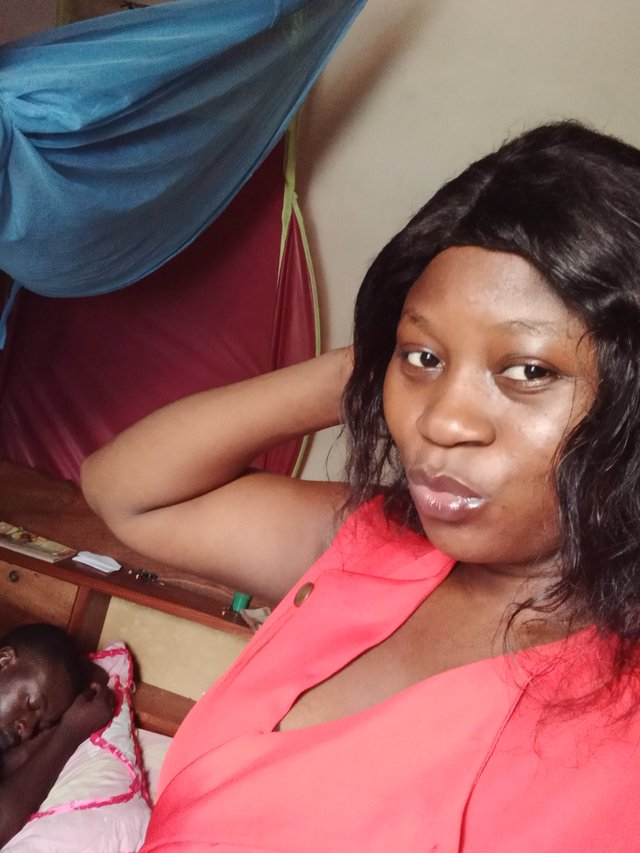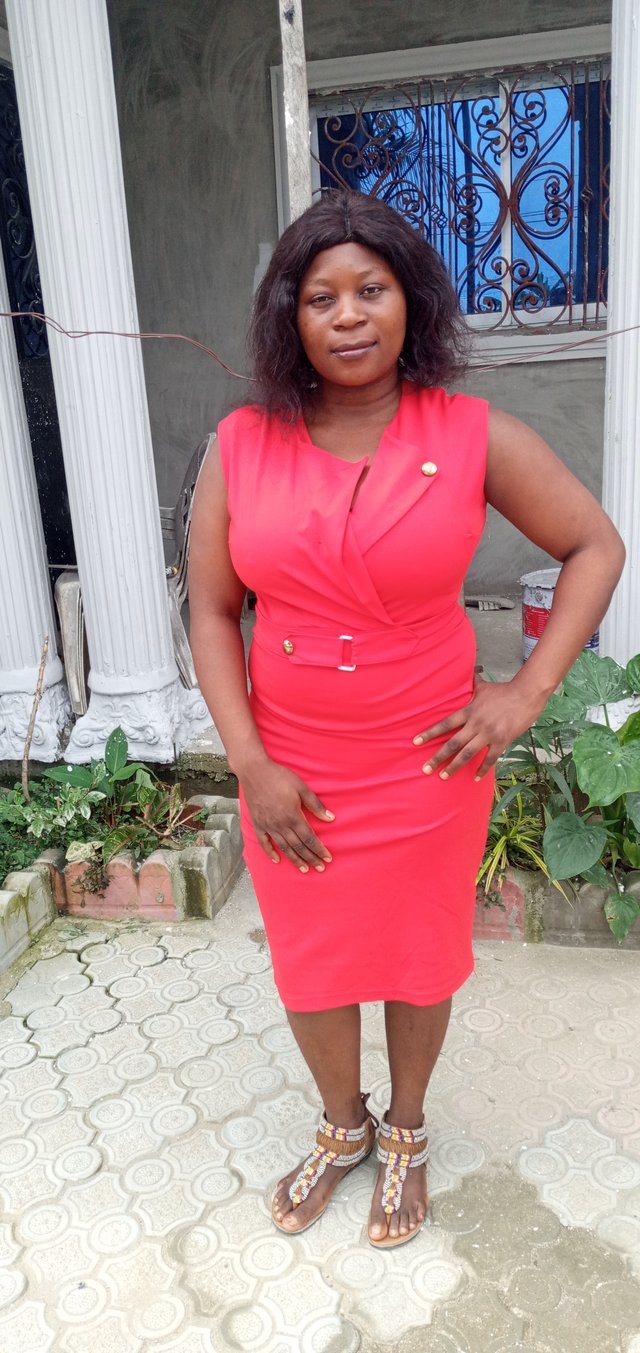 I slept for about 1hour 30 minutes and when I go up my neighbor was celebrating her daughter's birthday and I just went there to greet the child 👇👇👇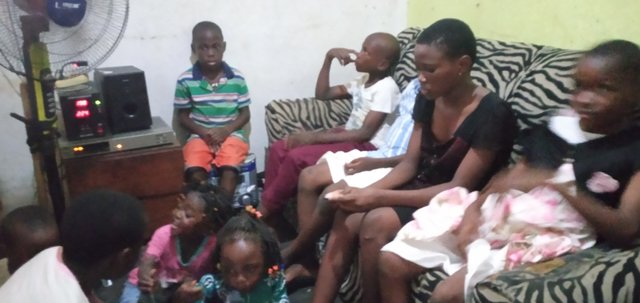 From there I I went to my anty just nearby to inform her about my plans to baptize the baby on Saturday. While on my way from there, my wife rang my number and when I picked she told me to come that we had visitors.
I got home and behold they were my village meeting people(vekovi Ngongbaa).we sat down and we entertained then and shortly they handed their gifts they brought ( a cartoon of savon, two pots and a bottle of bleach water. They sang songs of joy and we celebrated the baby then they left when it was already dark.👇👇👇👇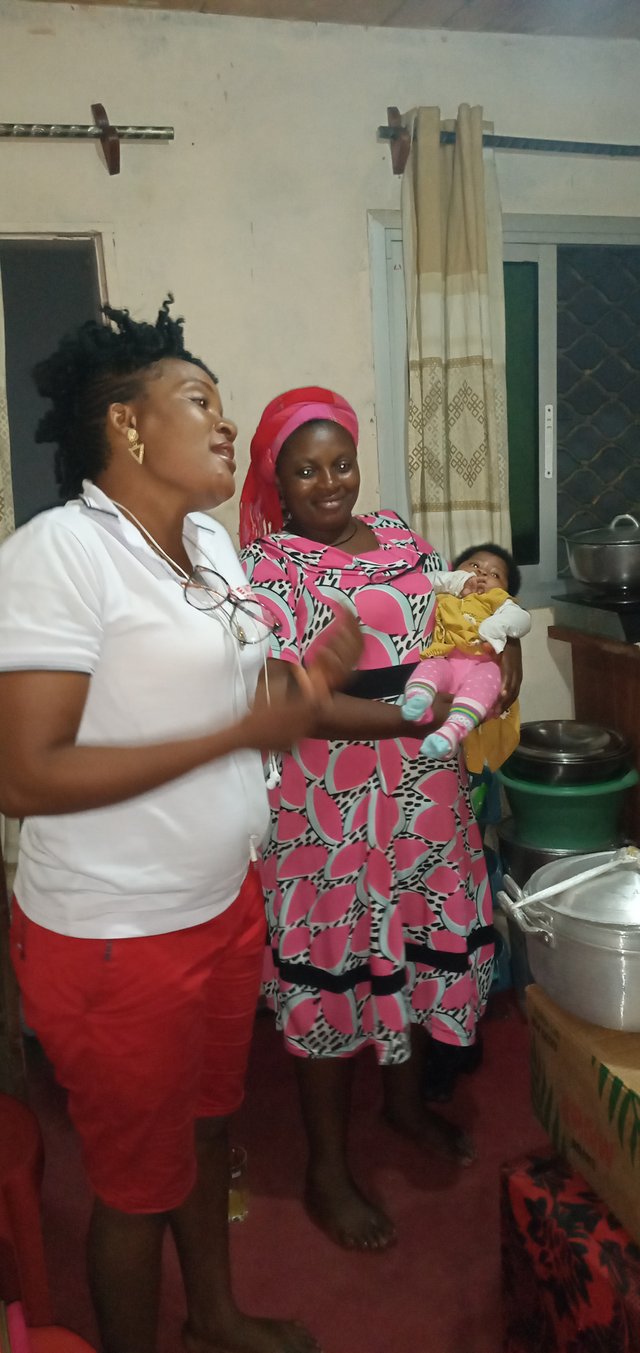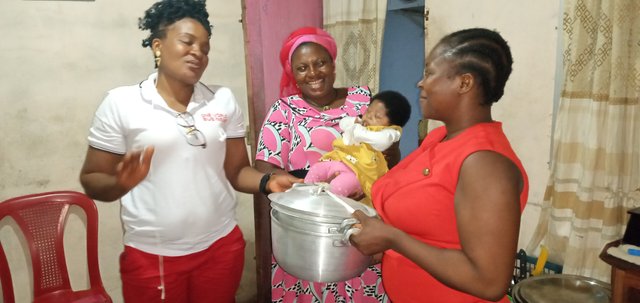 When I saw them off I got home and took out time even though it was dark to wash my bike since I had to go out on Monday very early.
That was how my day came to an end.
Thank you for your time.
SHALOM SHALOM SHALOM