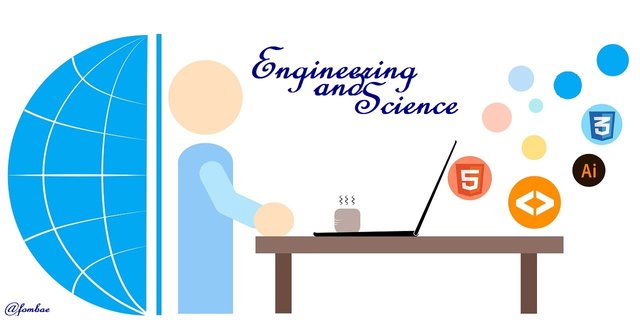 Image source Pixabay.com
Today I will put an interest in home technology that can make your life easier in all areas imagined and unimaginable. The available innovations, which has allowed the development of applications used to manipulate functions of home appliances. These upgrades at some point, have turned our homes into smart homes. So I will be taking us through some home-applied technology, which is beneficial to us, and how technology influences some functions in our modern homes.
Importance of technological advances in the home
All lights at home can be turned on and off with one click.
Most recent household appliances (such as Smart TV, Cookers, Irons, etc) allow you to save energy as the appliances can be controlled from a distance.
Implementation of solar panels can provide electrical supply at a low cost.
Home temperatures can be regulated throughout the year.
Devices like a Smart camera give you the ability to have a view of your home in your absence.
with technological advancement, you can build your professional career from your home.
List of Some Advances in-home technology
Television,
Microwave,
Washing machine,
Blender,
Coffee makers,
Pressing Iron etc.
Most of these appliances have evolved, and now can be controlled from mobile devices and computers. Functions like on, off and other specific functions can be managed now without necessarily moving to the appliances.
Some of this technology has evolved rapidly, and its functions have the application of artificial intelligence (AI). An appliance that functions and operates our minds at home. For example, the use of eyes to open doors, and fingerprints to unlock smart tv. Technology at home is divided into two to perform efficient functions. That is Telemetry and Domotics Technology.
Telemetry is the remote command system, in which an appliance needs a device or computer to perform a task. These devices have applications or software installed in them to help us manage our devices at home from distance positions. Most of these devices are wireless or have to be connected to broadband internet power by electric power or battery.
Domotics is similar to telemetry as it permits users to interact with our home from a cell phone. The difference here is that you are required to use and perform all actions from your phone.
Some Devices and how they work at home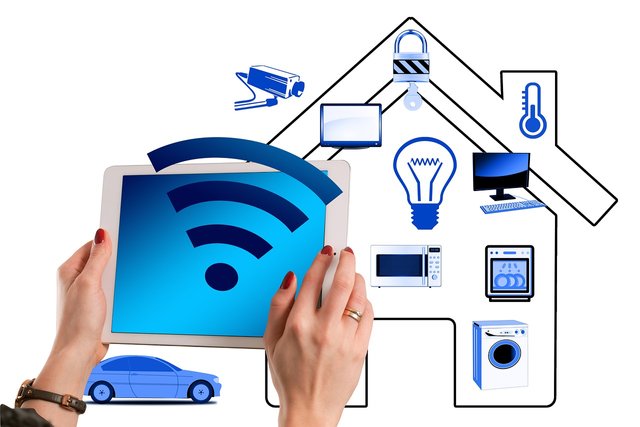 Image source Pixabay.com
Today, the presence of the internet has advanced the functionalities of most home appliances and how they relate. Below I will look at a few examples connected to the internet and how they work in our homes.
Most homes make use of LED lights, which are extremely energy-saving and cheap. To move to another step, these light systems can be developed to be controlled by cell phones. We can use our cell phones to turn on and off lights either by a touch or a voice command.
Home install cameras with automatic sensors that warn us and capture irregular scenes in our homes. It is perfectly integrated into homes and connected by WiFI to the home network.
Tired of vacuuming, the robotics vacuum solves the problem by vacuuming the whole house with you touching the vacuum cleaner.
Now, we have wireless plugs in our phones, which we can control remotely. Examples are wireless charges for electronic devices
The comfort of our homes is our priority, as temperature plays a vital role. Smart thermometers help to regulate the home temperature in the home all around the year no matter the season.
I will conclude here, but I will not end without mentioning smart homes. These are homes that can use devices to control or command tasks in the house.
We have the Controllable house, in which any member in the house can use a device to control appliances efficiently. Examples of such appliances are Televisions, screens, speakers, etc.
We have the Programmable house, which is programmed to turn on and off for a timer through a device. Most of the time, this is done from the setting of the devices by giving conditions that will be respected.
Lastly, we have Smart homes which function without the need for any command. Smart houses are set and adapted to perform their functions by themselves. Here the house program itself follows constant activities and scenarios, which are then recorded and used in a later period.
With the level of technological innovation, advanced technological devices are found in virtually every home.
---
---
Cheers
Thanks for dropping by
@fombae