Hello dear friends on the steemit platform, greetings to you all and it is 10:26 PM by my time in the Litoral region of Cameroon. I will be talking about my daily activities of today before going to bed.
It was a busy day and I need to make sure everything was in order because I will be traveling to another region of the country. I wake up from bed early and washed the dirty clothes I removed from my kids the previous evening when I was thing them.
After washing the dresses, I sun them on the dry line. I made breakfast for the kids which was bread with tea. After they were done eating, I bath them and equally took my bath and dressed up. I had booked appointment at the salon to do my hair.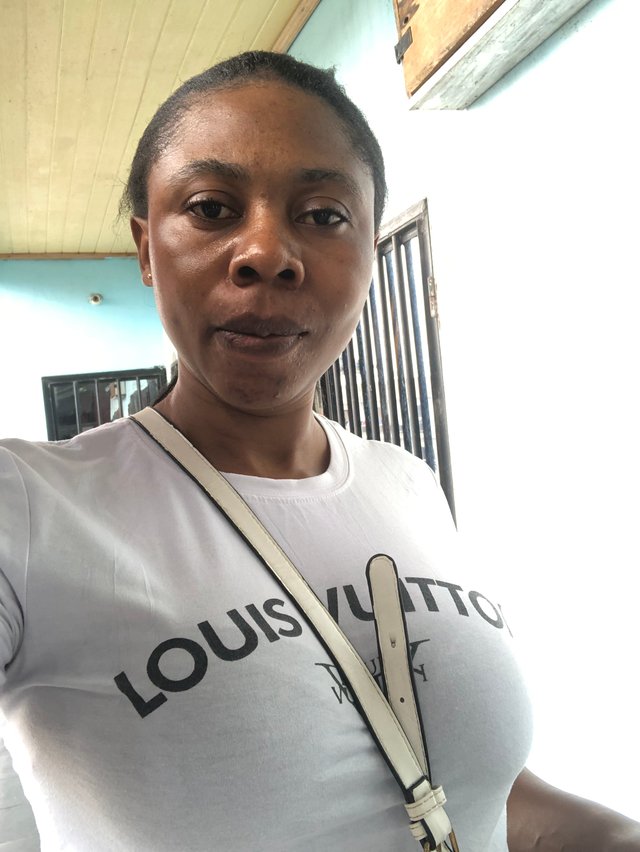 Ready to go to the salon.
When I arrived the salon, the lady whom I booked appointment with had a night program in her church, so did not come early. But her Workers were already there busy with other clients. I had to seat while they called her I'm around. She came and apologised for keeping me waiting. She immediately started plaiting and was faster than I expected.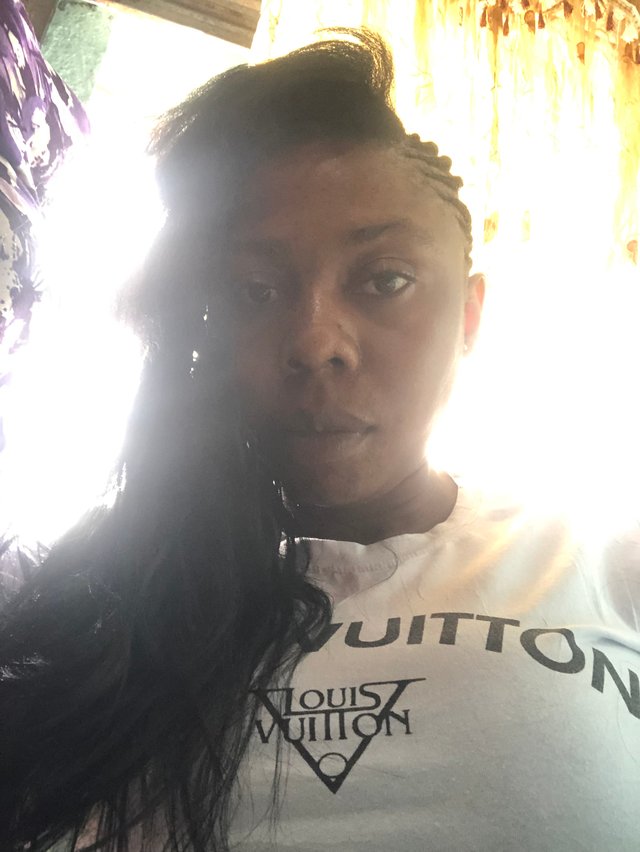 Me at the hair salon, the image was not clear due to lights reflecting on the mirror.
The hair took her almost 2 hours to do it and I was feeling different, though I am not yet too comfortable in it due to high temperatures. I left the salon and came back home to meet my kids I left behind.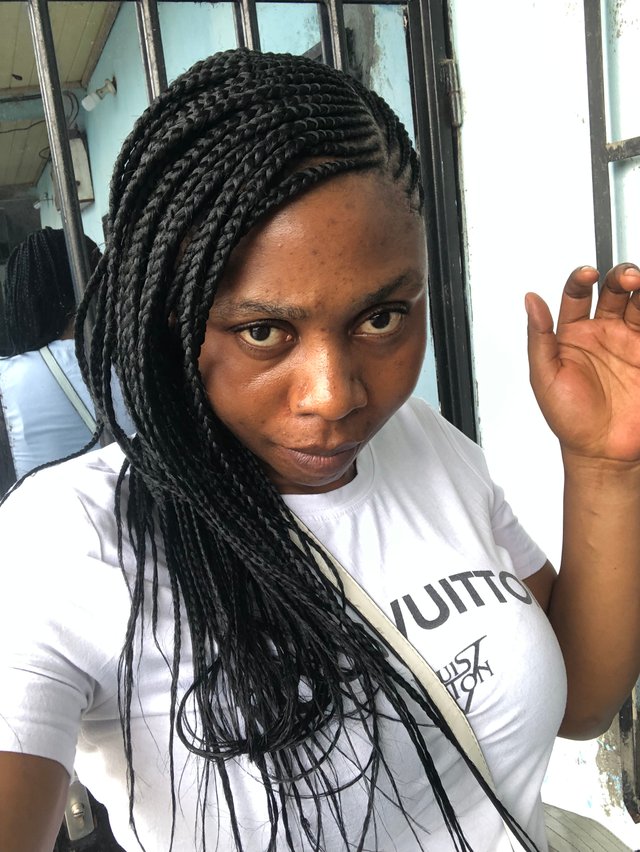 My new hair look.😎😎
At home, I had to arrange our luggages because we will be living the house early in the morning hours. While I was arranging the luggage, my sister called me to check my WhatsApp messages. As I opened it, behold, she had sent pictures of some sneakers she bought for my daughter.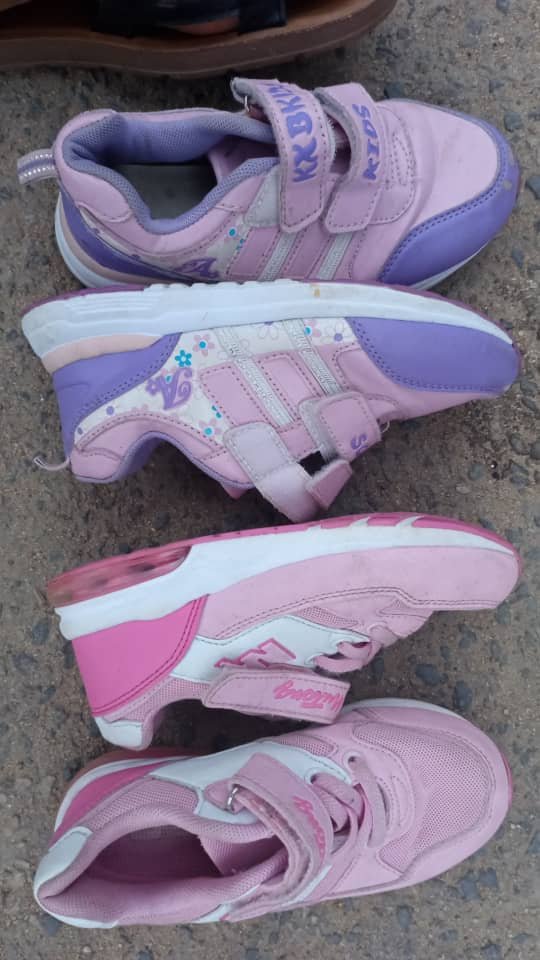 My daughter's sneakers bought by my sister.
Later on, my sister out of the country called me to tell me my niece luggage I mentioned in one of my diary games did not arrived has been seen. I was already exhausted and I had to remove cold drink from the refrigerator to cold down my throat.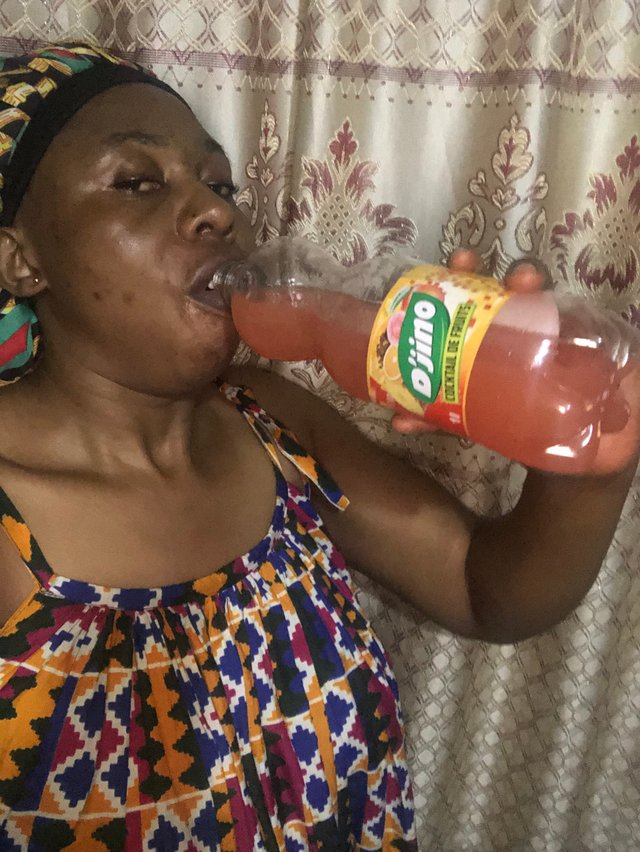 Me taking my cold juice .
After consuming my juice, I had to write my diary and post before crashing in bed. Thank you for reading through my diary .