Hello my esteem friends on the Steemit platform, steem greetings to all and I hope we are all waxing strong in good health. It was a busy day for me with a cold weather, raining through out the day. But the rain could not stop me from carrying out my daily activities.
I wake up from bed at 5:00am, did my morning meditation. After that, I had to sock some dirty dresses with water and detergent. I had to allow them for sometime before washing.
Today I had to continue with my daughter's rentrée scolaire stuffs, I qickly prepared fast food for my daughter and son to take as breakfast😍while I took a bike to the market . When I arrived the market, I decided to pick some more dresses for my kids. I did the selections along side with my sister.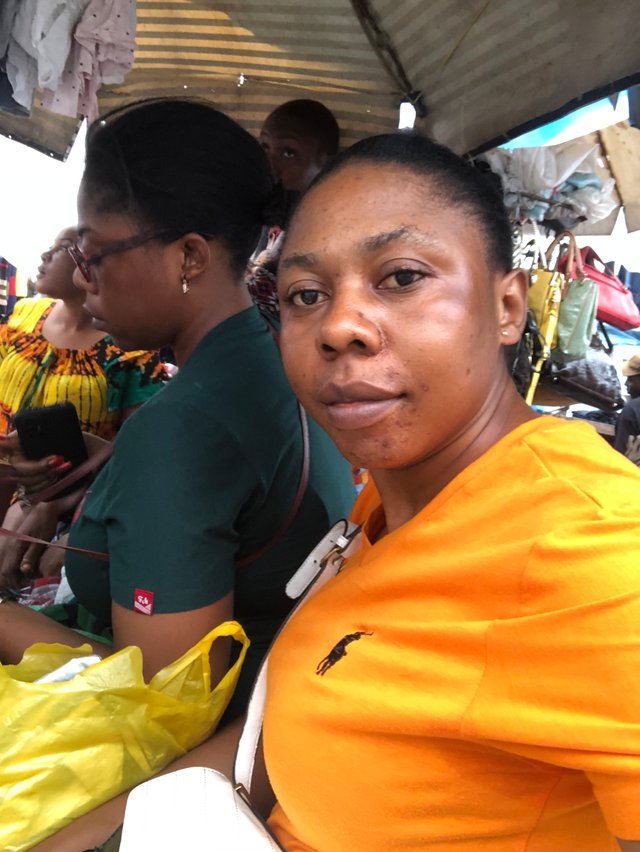 I spent about 2hours to do the selection and left to the bookshop to buy some of my kids school items. While at the bookshop, the queue was something else but I had to develop patience because my vacation is almost over 😎😎.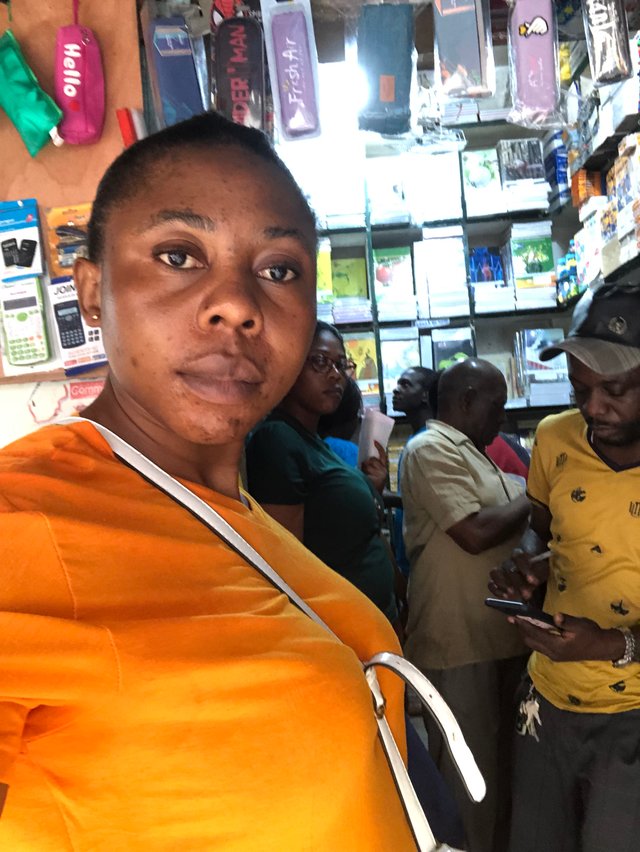 By 11:30am, it was my turn to select what I wanted. I removed the booklist from school and did my selections. I took the books to the counter where everything was sum up and I was issued a receipt after payment.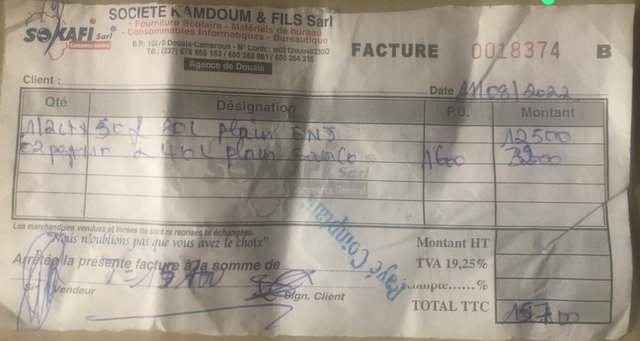 I took the books and took a bike back home. When I arrived home, my kids were happy seeing me because I left when they were sleeping. They demanded for tea and French bread and I did just that. After feeding them, I had to wash the dresses I socked before leaving to the market.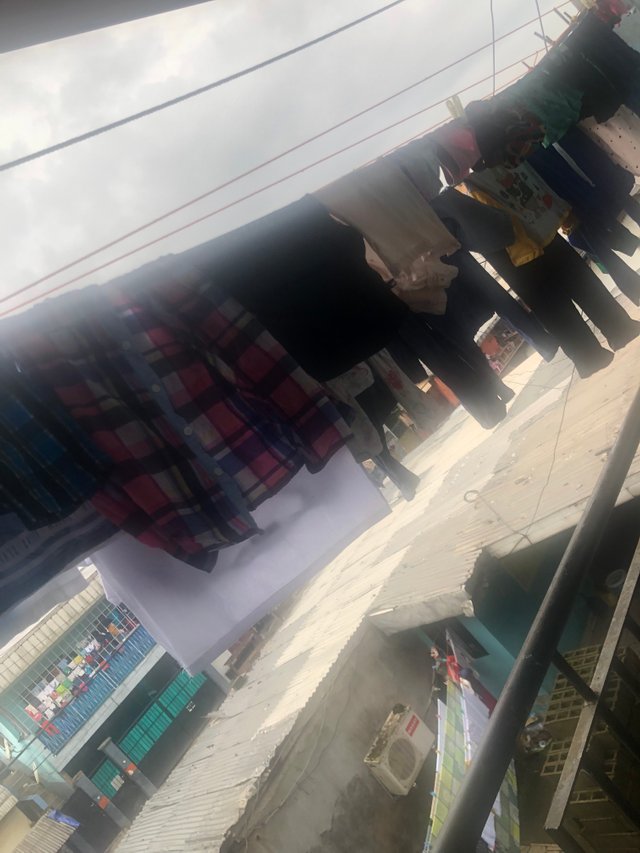 In the afternoon, I was feeling some itches on my face and I had to apply medication and allowed it for some time before washing it off.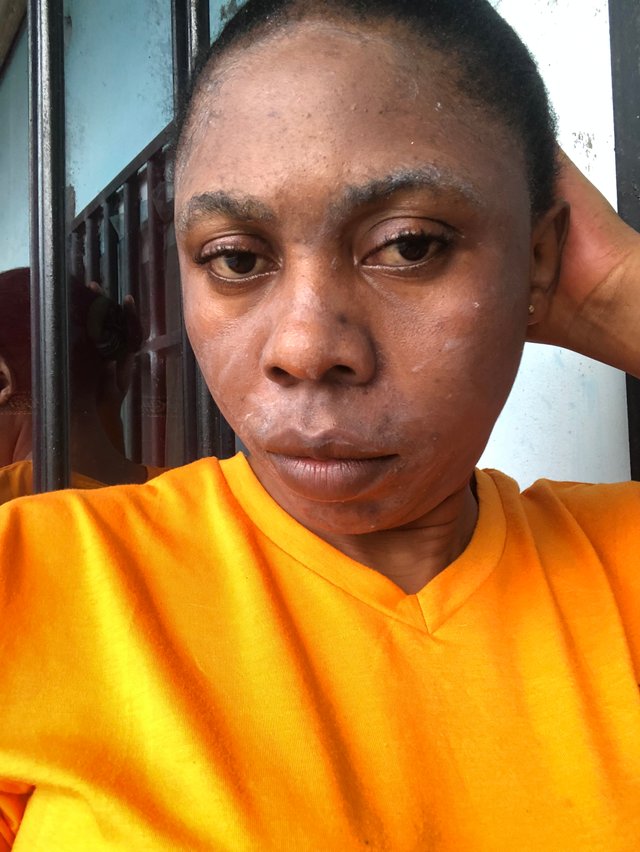 Later, I had to heat leftover food and ate lunch. I had to feed the kids, yes each time I want them to eat without playing, I make sure I feed them myself. It was already 4:00pm, and I had to plait my daughter's hair. I washed her hair, use hand dryer to dry the hair before plaiting.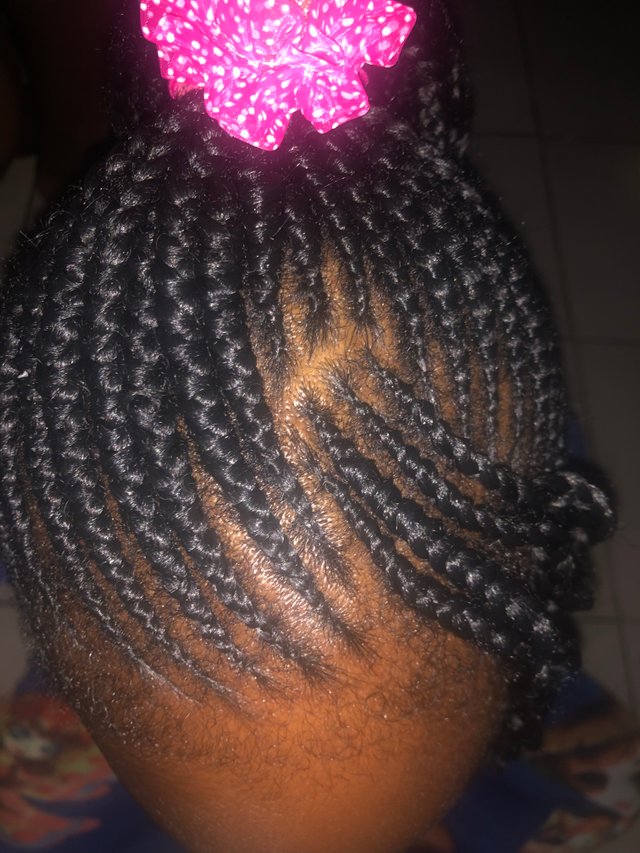 When I was done with the hair, it was late at about 7:30pm. I bath them and fed them. I was already feeling exhausted for the day and could not hesitate to go to bed. That is how my day ended as I'm writing this post lying down on the bed and will sleep off after clicking "post" icon.