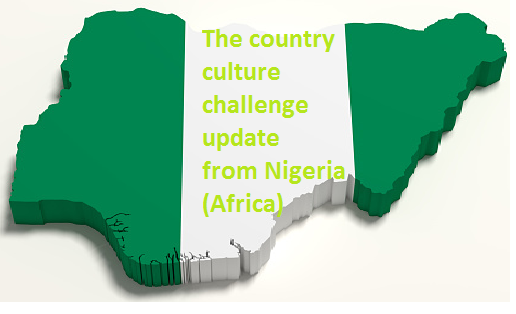 The challenge to pick the best from Nigeria to represent us in the culture challenge ended a day ago. Because of the fact that some African countries have no representatives, I made the challenge open to all Africans so that anyone with a unique talent would have the opportunity to participate, and we can from there nominate them to represent their country, but, unfortunately, most people didn't participate. We had some participants that made excellent posts. They are all Nigerians. Thanks to them for their boldness to come out to represent their country.
a
I want to use this opportunity to thank
All your entry is very much appreciated. As promised, I will send two steem to the wallet of all participants. We expected to have more than these entries, but it seems we have scanty creative steemians in our region. That's the best way I can put it. However, we are not lagging. If we can go the extra mile to market steem and bring skillful people, we would have a region with people with the drive to compete with others.
Since the challenge was postponed by @steemitblog in a post made recently, we (@focusnow and I) would take our time to select the best representative from Nigeria as the case may be. Thanks to @steemcurator01, @steemcurator02, and @steemitblog for all the support. I would also like to give @shortsegments a hand for his wonderful support.
We keep moving.
Join the Steem Africa whatsapp group and the
Steem Africa discord server. You are mostly welcome.

You can follow my curation trail via this link
I'm a walking question mark. If you keep asking yourself questions about me, you will never find the right answer. Ask me and I will freely give it to you. If you don't, you might be wrong
Thanks for reading.