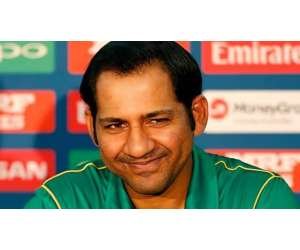 Source
Karachi (Urdu Point Latest News - NNI. August 12, 2022) The biography of Sarfaraz Ahmed, the former captain of the Pakistani national cricket team and wicket-keeper batsman, has been included in the fourth grade textbook. After the lesson was included in the curriculum, now primary School students will know who Sarfraz Ahmed was who won the Champions Trophy 2017 for Pakistan.
Former captain's wife Khushtab Sarfraz shared this news on her Twitter account and also shared a picture of the page of the fourth grade Urdu book, which included a lesson on the biography of Sarfraz Ahmed.
She wrote that she is happy to imagine the time when her own children will sit in school with their teachers and friends and read about their own father. Sarfaraz Ahmed is considered one of the most successful captains in the history of Pakistani cricket, under his leadership the national team won two ICC trophies, the 2006 Under-19 World Cup and the Champions Trophy.