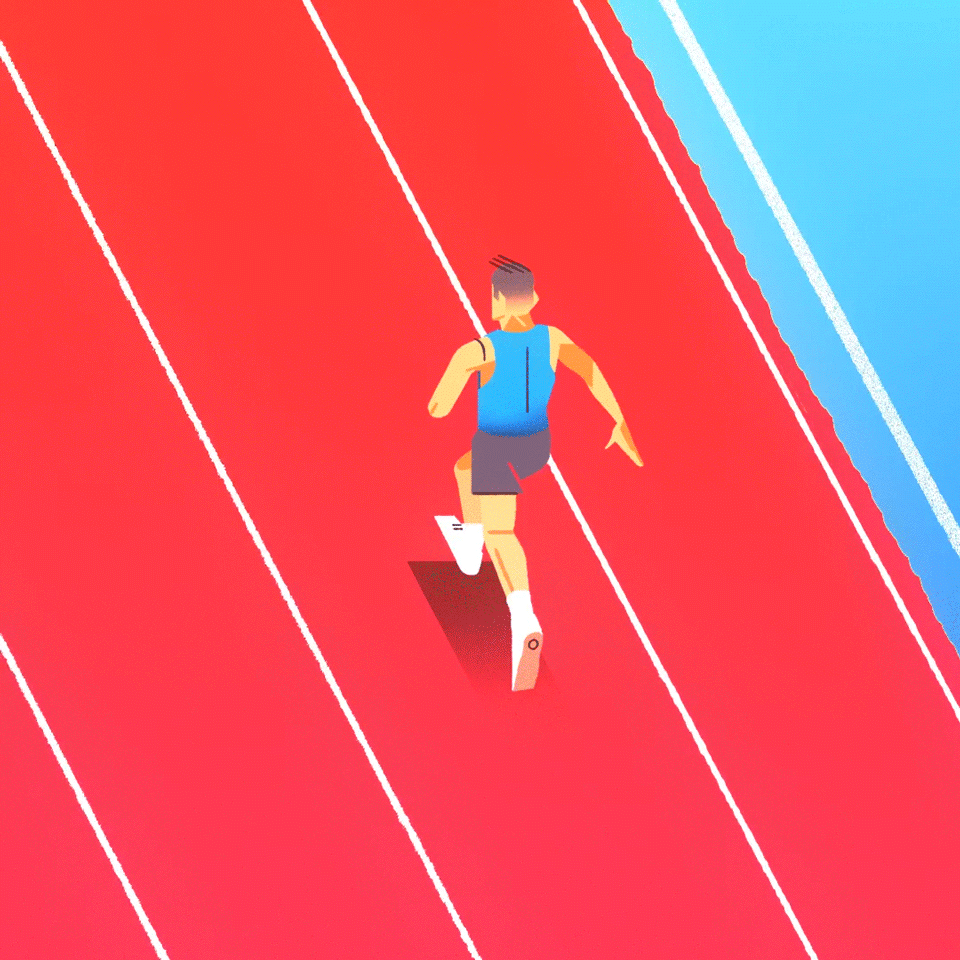 Image's Source - Fuente de la Imagen
---
Days ago my brother reminded me of a game style in which the challenge is to see who can complete the tasks or achievements in the shortest possible time, even finishing the entire game in a matter of a few minutes, it's the
#SpeedRunner
style. Personally I'm the desperately calm type of player who walks around and checks every corner of a room to see what's there, it didn't get to the point of being as good as a
#LoreWalkers
who explore and put together the
#Lore
of the game (its internal story) to an impressive extent, but if I admit that I enjoy exploring calmly, so running games and the like are not my thing, of course that is related to the slow eye-hand response speed that I have and my slow motor reflexes in general, as well that one thing led to another.
All this introduction is to comment that really one, even if he would like to enjoy a relaxed and calm life, it turns out that in
#Venezuela
, that is somewhat complicated, at least if it is like in my case, that I work online and I need both Internet service and electricity, but it happens that we have all kinds of failures in ALL services, so when something is half working, you have to run like hell to get as much work as possible before everything goes down and we are left without the possibility of doing anything... this stresses a bit, having to run even if one is not of that style.
I recently went through another electrical failure and a momentary loss of internet signal, I know that talking about it doesn't solve it, but I need to get it out of me, I guess it's some
#catharsis
or something like that, I just want to say what happens and then being able to put it behind you and keep trying to move forward, while running and dodging the obstacles that come your way. Certainly it is not easy, we have one of the worst Internet services in the world and our electricity service is so bad that it is compared to one that is in a country that has just come out of a destructive war... and that is absurd, this country received the largest amount of income of any country on this continent in the first five years of the 20th century, seriously I am talking about the entire continent, and all that money evaporated due to corruption, there was no infrastructure work or better services than explain the expense...it's the most impressive level of theft from a nation I've ever read.
Mi hermano me ha recordado hace días un estilo de juego, en el que el reto es ver quienes pueden completar las tareas o logros en el menor tiempo posible, incluso terminar todo el juego en cuestión de pocos minutos, es el estilo
#SpeedRunner
. En lo personal soy del tipo de jugador desesperadamente calmado que pasea y revisa cada esquina de una habitación para ver que hay, no llegó al punto de ser tan bueno como un
#LoreWalkers
que explorar y arman el
#Lore
del juego (su historia interna) hasta un punto impresionante, pero si admito que disfruto explorar con calma, así que los juegos de correr y parecidos no son lo mío, claro que eso se relaciona con la baja velocidad de respuesta óculo-manual que tengo y mis reflejos motores lentos, así que una cosa llevó a la otra.
Toda esta introducción es para comentar que de verdad uno, incluso si le gustaría disfrutar de una vida relajada y con calma, resulta que en
#Venezuela
, eso es algo complicado, por lo menos si es como en mi caso, que trabajo en línea y necesito tanto servicio de Internet como servicio eléctrico, pero pasa que tenemos toda clase de fallas en TODOS los servicios, así que cuando algo está medio trabajando, toca correr como el demonio para sacar todo el trabajo que se pueda antes de que se caiga todo y quedemos sin posibilidad de hacer nada... estresa un poco esto, tener que correr aunque uno no sea de ese estilo.
Hace poco pasé por otra falla eléctrica y una perdida momentánea de la señal de Internet, sé que hablar de eso no lo resuelve, pero necesito sacarlo de dentro de mí, supongo que es algo de
#catarsis
o algo de ese estilo, simplemente quiero decir lo que sucede y luego poder dejarlo atrás y seguir tratando de avanzar, mientras corro y esquivo los obstáculos que se presentan. Ciertamente que no es sencillo, tenemos uno de los peores servicios de Internet del mundo y nuestro servicio eléctrico está tan malo que se le compara con uno que está en un país que acaba de salir de una destructiva guerra... y eso es absurdo, este país recibió la mayor cantidad de ingresos de cualquier país de este continente en los primeros lustros del Siglo XX, en serio estoy hablando de todo el continente, y todo ese dinero se evaporó por la corrupción, no quedó obra de infraestructura ni mejores servicios que expliquen los gastos... es el nivel de robo a una nación más impresionante del que he leído.