Cuando se acerca la navidad, es inevitable que algunos recuerdos se hagan presente en mis pensamientos y hagan que mis ojos se llenen de lágrimas, cómo no pensar las megas reuniones familiares los 31 de diciembre en casa de amada abuela, que Dios la tenga a su lado, además cuando sonaban las 1as campanadas que indicaban que el año nuevo había llegado, todos los vecinos pasaban por la casa y nos dábamos abrazos para desearnos un feliz año nuevo, era una noche especial.
When Christmas approaches, it is inevitable that some memories come to my thoughts and make my eyes fill with tears, how not to think of the huge family gatherings on December 31 at my beloved grandmother's house, may God have her by her side, also when the first chimes sounded indicating that the new year had arrived, all the neighbors passed by the house and we gave hugs to wish each other a happy new year, it was a special night.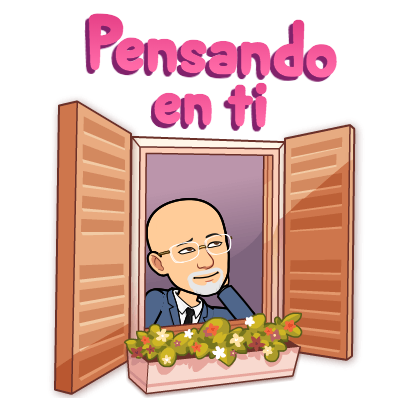 Todos los hijos de mi abuela y mis primos compartíamos varios días de cada diciembre, jugábamos, conversábamos, en la mesa de mi abuela siempre había comida para todos, las arepas con pescado y plátano frito y el café de las tardes, momentos inolvidables que hacen vibrar mi corazón. Son ya varios años sin mis amados abuelos, quienes llenaron mi vida de amor y conocimientos para andar en los caminos de Dios. También han pasado algunos años desde que mi padre levanto el vuelo hacia la eternidad, doy las gracias a Dios por haberme regalado tantos momentos especiales a su lado, no es fácil escribir estas palabras, la tristeza llena mi ser, los extraño y me hacen falta, entiendo que están en un mundo mejor, pero igual los extraño mucho.
All my grandmother's children and my cousins shared several days every December, we played, talked, at my grandmother's table there was always food for everyone, arepas with fish and fried plantains and coffee in the afternoons, unforgettable moments that make my heart vibrate. It has been several years without my beloved grandparents, who filled my life with love and knowledge to walk in the ways of God. It has also been a few years since my father took flight to eternity, I thank God for having given me so many special moments by his side, it is not easy to write these words, sadness fills my being, I miss them and I miss them, I understand that they are in a better world, but I still miss them very much.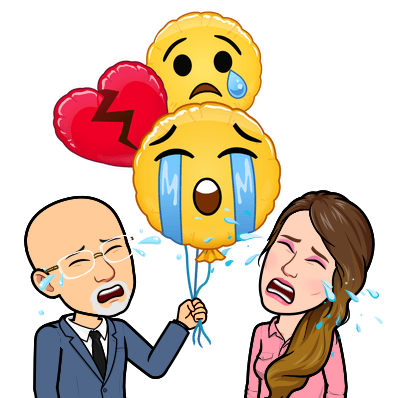 Este año se han ido varios primos y primas, la pandemia se los llevó al viaje eterno, dejando tan solo sus recuerdos, pido a Dios, los tenga a su lado y que desde allí nos estén cuidando. Varios se han ido, pero gracias a Dios otros están llegando, son varios los primos y primas que han visto la luz de este mundo por primera vez este año. La ley de Dios, muchos se van y otros llegan, la dualidad dolor y alegría se presenta cotidianamente en esta hermosa vida. Sabemos que los que parten van a una mejor, pero nos queda la nostalgia de su agradable presencia, me alegra por ellos que van al reino eterno con nuestro Dios Padre, pero la ausencia duele, sin embargo los recuerdos y enseñanzas siguen grabados en mi corazón, tantas historias compartidas que llenan mis pensamientos de recuerdos y mi corazón de una combinación extraña de alegría y dolor, Padre Celestial, te pido el descanso de sus almas y que estén felices donde quiera que estén, los amaré por siempre
This year several cousins have gone away, the pandemic took them to the eternal journey, leaving only their memories, I pray to God to keep them by their side and that from there they are watching over us. Several have gone, but thanks to God others are arriving, there are several cousins who have seen the light of this world for the first time this year. God's law, many leave and others arrive, the duality of pain and joy is a daily occurrence in this beautiful life. We know that those who leave go to a better one, but we are left with the nostalgia of their pleasant presence, I am happy for them that they are going to the eternal kingdom with our God the Father, but the absence hurts, however the memories and teachings are still engraved in my heart, so many shared stories that fill my thoughts with memories and my heart with a strange combination of joy and pain, Heavenly Father, I pray for the rest of their souls and that they are happy wherever they are, I will love them forever.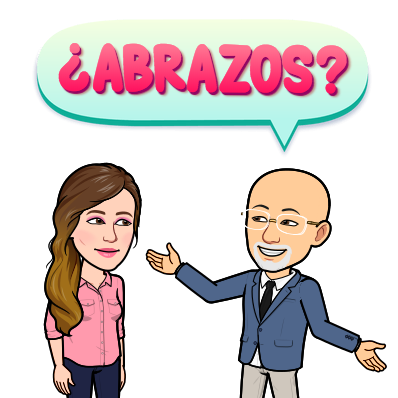 Estimados lectores, agradecido con su valiosa visita y sus comentarios en mis publicaciones, ustedes alimentan y activan mi motivación para escribir, cada día es un motivo para agradecer a Dios por tantas bendiciones. Felicidad siempre
Dear readers, grateful with your valuable visit and your comments on my publications, you feed and activate my motivation to write, every day is a reason to thank God for so many blessings. Happiness always
Venezuela tierra de paz
Las fotografías utilizadas son propias.
Separador elaborado en PowerPoint
Emoticones de Bitmoji
VenezuelaTierraDePaz
QuédateEnCasa