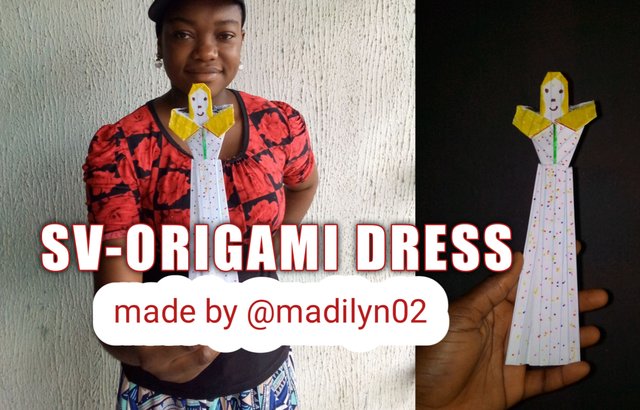 Origami! The art of folding and creating with paper. This type of art was originated in China but was popularized in Japan. There Ori means paper while Gami means folding and that is how the word Origami was formed.
Though it's not a popular art in my country, I'm still happy hat this contest was organised by the SteemVenezuela community and this is going to help us to improve our creativity. It's also a bit of a challenge not to make use of glue or scissors as the contest demands when making origami but it's good for us to try.
I'm glad that I gave it a try and I'll be showing you what I could make out of the contest...
💐💐💐💐💐💐💐💐💐💐
Origami dress
Thinking that of what to make that would not involve the use of glue and scissors, I though of a dress. The one I could make involved the use of those things and so I thought of a way to make it without them.
Below is the dress I made...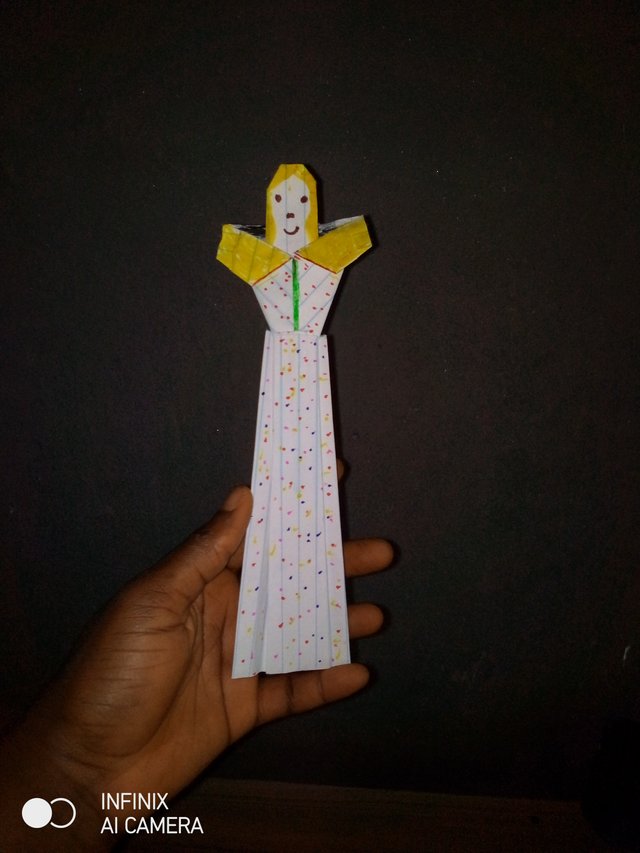 Here I'll share the step it took in making it:
| First step: Take a paper of equal length and breath and fold into two making both ends meet each other | |
| --- | --- |
Next I folded the paper again to take the shape of a square. After folding it into a square, I opened it again and the folded both sides to touch the middle part so that it assumes the shape of a triangle:
After that, I folded both sides again to form the shape of a kite, and then I folded both sides sideways and bent them.
And after that I got the upper part of the dress.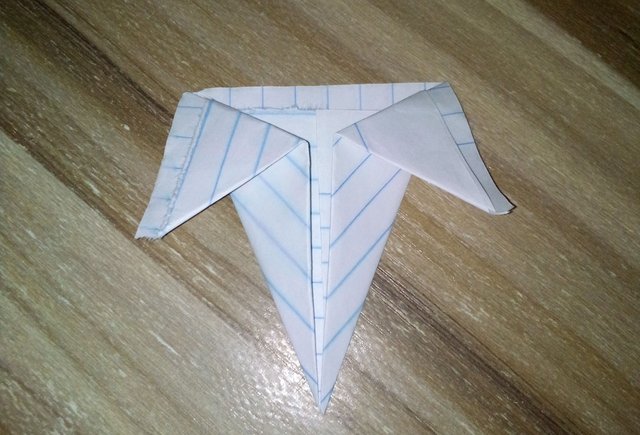 Next I'll show you how I got the lower part:
So I got out my paper, and folded it into half to form a square shape.
Next I folded the open edge, to make it closed or sealed since I won't be using a glue..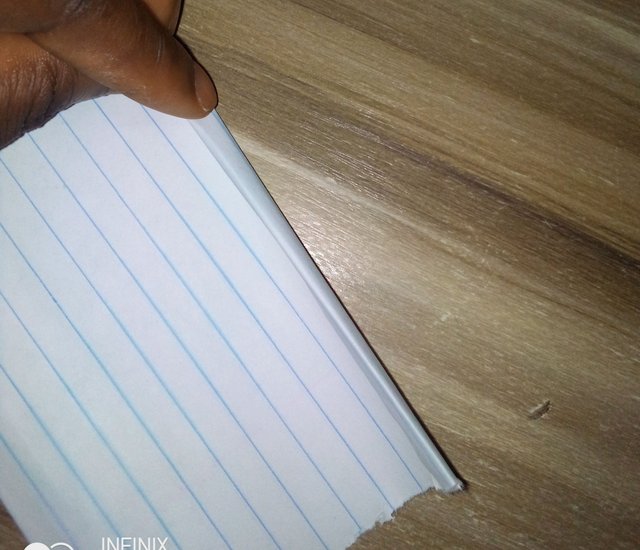 Next flattened it taking the folded edge to the back.
Next I started to fold the edges of both sides back and forth till all was folded. And then I opened it...
After doing that I fixed the upper part to it to form the dress.
So the dress was ready, I decorated it more with pen colors.
After designing, I made the face of the person wearing the dress and then I was done...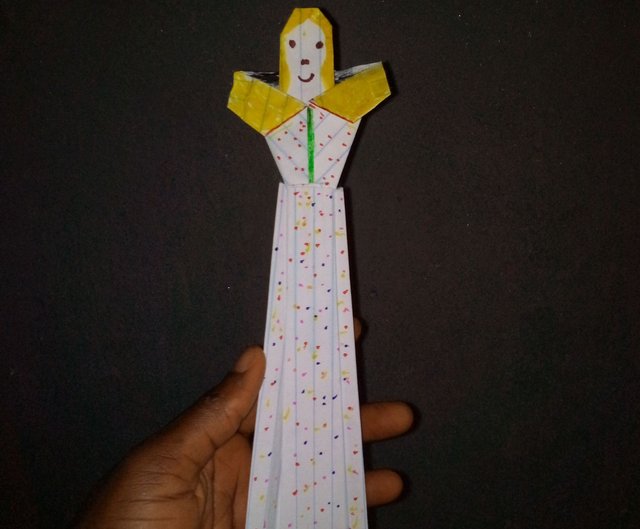 I will also leave my selfie with the dress for you o see below: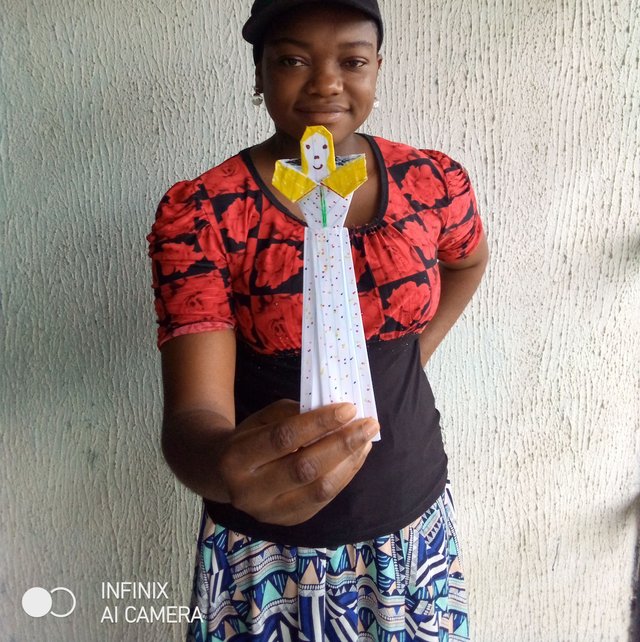 💐💐💐💐💐💐💐💐💐💐
I thank you all for your time, I hope you liked my dress. I'm glad that I was able to make something for this contest and I invite you to also make yours.
I invite...:
@fortwis09
@wizzyboy3
@ngoenyi
To participate as I leave the link below:
Steemit Engagement Challenge: Fomentando la creatividad: ¡Hagamos origami! /Encouraging creativity: Let's make origami!