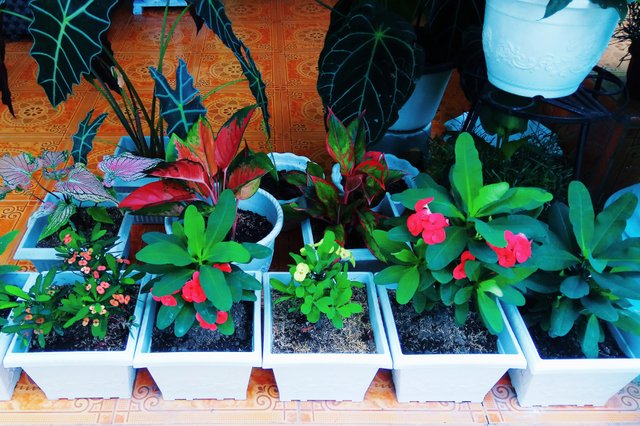 It takes creativity for those of us who are always at home, especially since lockdown was put in place by the government. Quite often boredom will come to us so we are tempted to leave the house. Like me as a housewife who is always at home. Not only because the government did a lockdown.
During this time in my yard of the house there are several types of ornamental plants. But since lockdown by the government, I increasingly have free time to be able to give more attention to these ornamental plants. Because my husband and children are always at home who can help with work at home and also help me in caring for ornamental plants that are in the yard of the house.
Today I reorganized some ornamental plants and moved some of the ornamental plants from plastic containers into pots. Previously I had to replace other soils so that the ornamental plants would get more nutrients.



5016

Gardening, Play with kids/grand kids