Ini Adalah Postingan Resmi Milik @wherein Yang Saya Terjemahkan Ke Dalam Bahasa Indonesia, Untuk Memudahkan Pengguna WhereIn Dari Indonesia.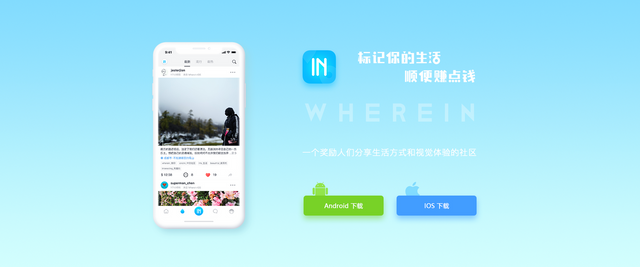 Sudah tiga tahun sejak WhereIN diluncurkan.
Kami memutuskan untuk memulai Perjalanan baru, NEW WhereIN, pada pukul 9:00 (UTC+8) pada tanggal 25 April 2022.
WhereIN untuk eksplorasi berkelanjutan
WhereIN telah menjelajah selama 3 tahun sejak diluncurkan pada 6 Januari 2019. Banyak yang telah terjadi dalam tiga tahun terakhir, dan kami telah melangkah dari bawah ke DApp Sosial ke-8 di dunia. Kami menjadi 21 saksi teratas di blockchain Steem dan mendapatkan 1 juta delegasi SP dari Steemit. Inc. dan 18 kurator komunitas bergabung dengan kami.
Sebagai DApp tidak resmi terbesar di ekosistem Steem, sebagian besar menjalankan visi Web3 Steem. Dunia Web3 sangat besar dan perjalanannya masih panjang, dan kita perlu terus berinovasi untuk mewujudkan dunia Steem seperti yang dibayangkan.
Sejak awal tahun 2017, Steem ingin memperkenalkan Smart Media Tokens dengan memungkinkan setiap sub-komunitas di Steem untuk mengeluarkan Tokennya dan menggabungkan kontribusi konten dengan hadiah token. Nutbox mengambil visi itu selangkah demi selangkah dan baru-baru ini meluncurkan Walnut.【Bombshell | Walnut Network officially launched on the BSC mainnet】
WhereIN harus membuat langkah penting ini
"Steem + WhereIN" untuk SMTs
Meskipun ada banyak risiko dan tantangan yang tidak diketahui untuk menandai komunitas/konten, ada juga peluang yang sangat besar dan tidak terbatas. Sejak awal tahun 2020, DeFi telah membangun dan menyempurnakan infrastruktur keuangan di dunia Web3, SocialFi dan DAO sedang dalam proses. Namun, SocialFi dan DAO adalah pesona luar biasa dari blockchain Steem. Saatnya untuk memulai yang baru, untuk menyelesaikan apa yang kita tinggalkan.
Steem, sebagai platform konten publik berbasis blockchain, memiliki fitur khasnya. Steem menggunakan mekanisme Proof of Brain (singkatnya PoB) dan menggunakan STEEM sebagai token untuk mendorong pembangunan komunitas dan interaksi sosialnya. Namun, Steem adalah blockchain berpemilik dengan skalabilitas terbatas. Dengan pemikiran itu, WhereIN bermaksud menggunakan Cosmos SDK untuk membangun rantai dan menghubungkannya dengan blockchain Steem. Menggunakan Steem Blockchain sebagai protokol untuk menghargai kontribusi konten, ini membantu berbagai komunitas membangun modul PoB dan menggunakan token komunitas untuk menghargai pembuatan konten komunitas dan interaksi sosial. Yaitu untuk mencapai tujuan SMT yang belum selesai.
Atas dasar ini, komunitas Web3 dapat :
Menggunakan Walnut untuk menyebarkan token komunitas sendiri, dan buat modul token komunitas yang mendistribusikan token komunitas dengan melakukan staking seperti proxy SP/ATOM

Membuat komunitas Defi dan modul tata kelola berbasis staking.

Gunakan WhereIN untuk membuat PoB komunitas dan kembangkan komunitas kontennya seperti Steem
Buat Pasangan Perdagangan Terdesentralisasi di BSC untuk STEEM
Steem Blockchain, sebagai jaringan yang menggabungkan konten dengan token, tidak memiliki pasangan transaksi terdesentralisasi. pairWhereIN juga mempertimbangkan untuk mengisi celah untuk Steem. Berikut rencananya :
· Berdasarkan Peanut, bangun jembatan lintas rantai antara Steem dan BSC, memungkinkan pertukaran 1: 1 antara Steem dan bSTEEM
· Mengatur pasangan transaksi antara bSTEEM dan PNUT di Pancakeswap, dan gunakan WIN untuk memberi insentif kepada penyedia likuiditas pasangan transaksi
· Memperluas jembatan lintas rantai, dukung pertukaran 1: 1 antara STEEM POWER (SP) dan bSP, dan beri insentif pada pasangan perdagangan bSP
Peluncuran WhereIN Baru
WhereIN Baru adalah ide yang berani dan harus dilakukan. WhereIN baru akan mengeluarkan token tata kelola $WIN, yang akan didistribusikan dalam tiga cara berikut :
· Penawaran Staking Awal
Pemegang Token PoS seperti ATOM dan SP bisa mendapatkan $WIN per blok dengan memasang SP/ATOM ke @wherein.dao
· Protokol Staking
Anggota komunitas dapat berpartisipasi dalam Stake Win-Pnut LP Mint WIN dan Stake WIN Mint WIN

20 anggota komunitas teratas yang berpartisipasi dalam WIN-PNUT LP dan staking WIN dapat menjadi Warga yang Apresiatif

Menghargai Warga memiliki hak untuk memutuskan hak seperti @wherein (20%) dan @wherein.dao
· Tata Kelola
Dengan mencetak WIN, persentase tertentu dari $WIN secara otomatis masuk ke WhereIN DAO Fund

Memberikan penghargaan kepada kontributor komunitas melalui Sistem Proposal WhereIN, terutama untuk pengembangan SMT dan bSTEEM/bSP

WhereIN DAO akan mengembangkan serangkaian protokol untuk tumbuh menjadi platform SocialFi
Seperti yang telah kita lakukan di masa lalu, kita mulai dari awal dan berlayar di era Web3 berlayar yang hebat untuk menemukan "ONE PIECE" batin kita!
PS: Di pasar bull yang lalu, pasar sangat bising. Kami memilih untuk memulai semua ini setelah pasar tenang, untuk menarik sekelompok sesama pelancong yang benar-benar berkomitmen untuk memajukan pembangunan sosial di dunia Web3. Silakan tunggu dan lihat, dan selamat datang untuk bergabung !
Web Resmi WhereIn:http://www.wherein.io/
Discord:https://discord.gg/Y8NtaBpvJQ