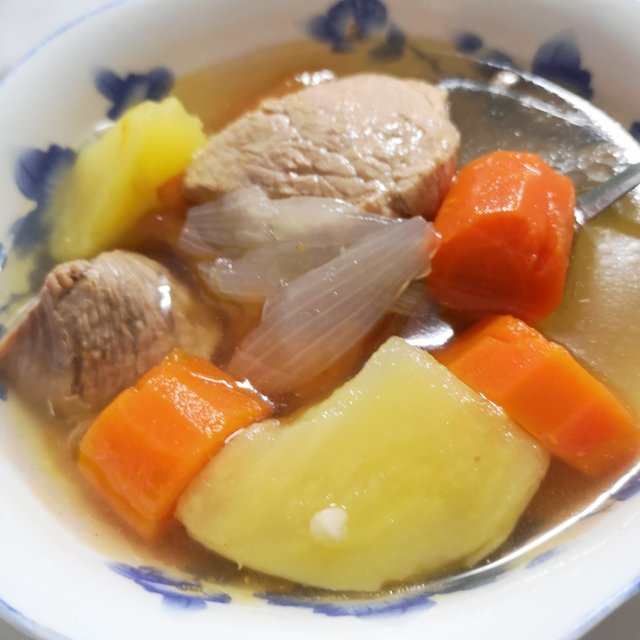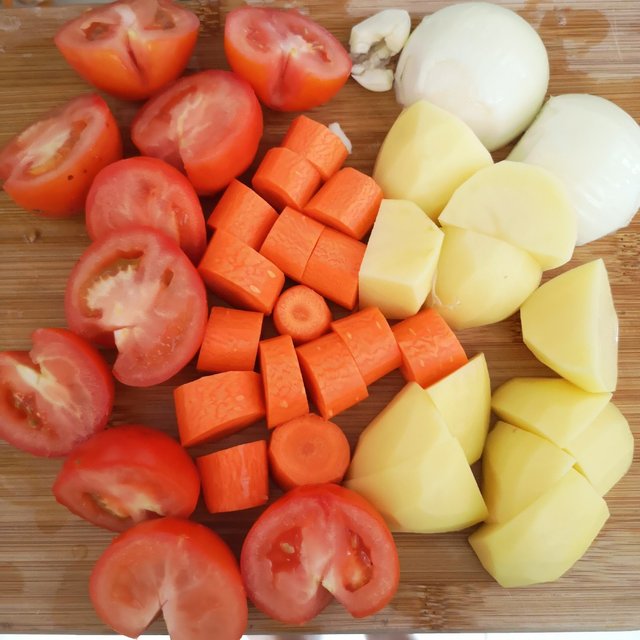 I always love easy fast cook especially cooking Chinese soup. One of the most highly sought after at home is this bowl of ABC soup.
You just need a big onion, one to two cloves of garlic, some carrots, some potatoes and tomatoes. I usually use pork soup bones to make the soup more flavourful or use anchovies broth. This time, I used pork soup bones.
This soup is so versatile that you may add other vegetables too like celery and corncobs. As easy as ABC and also have lots or nutrients.
Yums!
[WhereIn Android] (http://www.wherein.io)