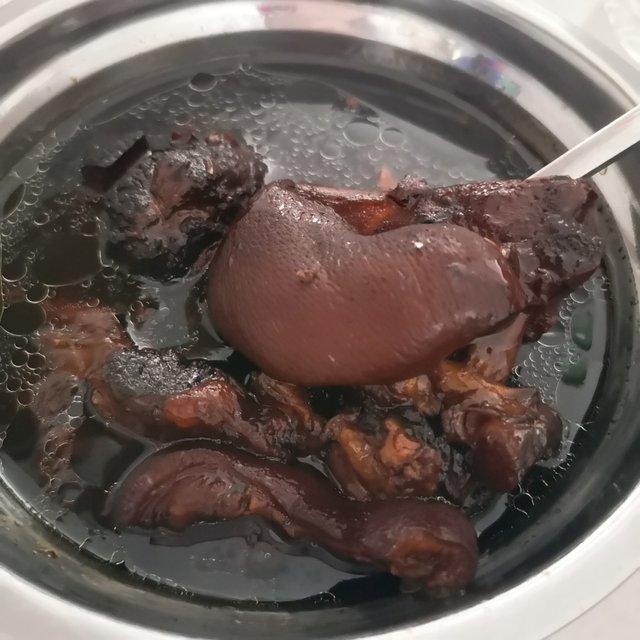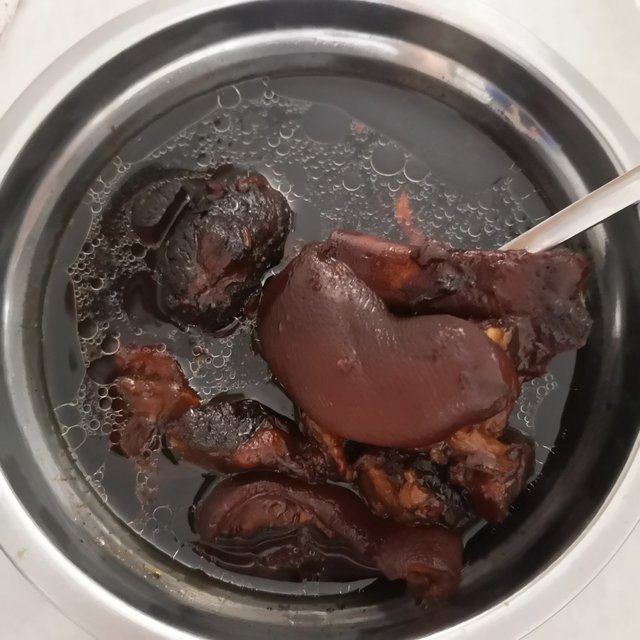 Have you tried this before?
This is Chinese pork knuckles/trotter with ginger and black vinegar.
My friend cooked and delivered a portion for me, and so happened I really needed comfort food like this especially when I was exhausted last week.
Usually, this is the main dish for our confinement period after giving birth due to the heat from ginger which is able to warm the body, the vinegar helps to break down the calcium from the pork bones which is very needed for a woman after childbirth and the collagen from the pork restore the youthfulness in women.
However this dish has become generally accepted for usual cooking too and is included in Chinese restaurant as well. So I got to eat it eventhough I DID not go through any childbirth haha. Thanks to my friend.
Very yummy, I finished the whole bowl of the black vinegar ginger sauce. Literally drank it like I drank soup.
[WhereIn Android] (http://www.wherein.io)