Hi friends,
Greetings!, hope you are all doing well,
I am Jyoti the admin of #steemphotos. I am very happy to announce our community's Contest #9 today.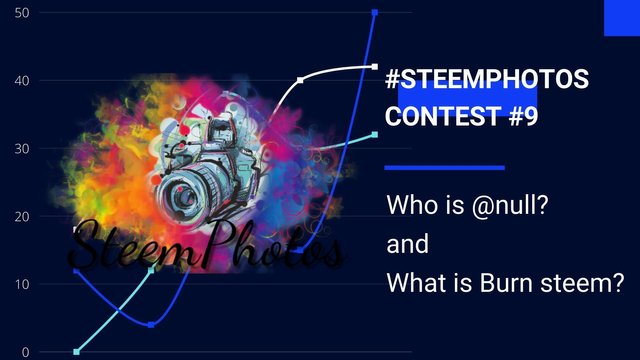 Made with RENDERFOREST
Contest Details:-
The contest's subject is "Who is @null? and What is Burn steem? ". To take part in this contest, you have to answer the above questions in detail with at least 300 words and at least 2 related pictures in the post . This contest is open to all steemit users from any country, and can make a post in any language with English translation.

Contest Prize:
We have decided to giveaway 9 steems pool prizes as below:
1st Prize- 3 steems
2nd Prize- 3 steems
3rd Prize- 3 steems
and a chance to get surprise upvote from curators.
Contest deadline is 23 July 2022, 11.59 am UTC .

Contest Rules to be Followed:
• Contest post must be submitted only in the #steemphotos community.
• Title should be Stemphotos contest #9 || Who is @null || What is Burn steem ? by @user.
• Post must have at least 2 pictures.
• A quality writing article must have at least 300 words.
• Participant must have participated in any of one clubs such as #club5050 or #club75 or #club100.
• Use tags #steemgrowth #steemphotos and the club you are in, for example #club5050.
• Pictures must be your own, copying pictures from the internet is not allowed.
• Don't post any Plagiarised or illegal content.
• Follow @steemphotos .
• Invite at least three friends to take part in the contest.
• Submit your post link in the comment section of this post.
• Upvote and Resteem this post.
• Set 10% Beneficiary to @steemphotos.
Cc: @steemcurator01
@kyrie1234, @arshani , @mrsokal, @sualeha, @mesola, @abiga554
@disconnect
💚THANK YOU & ALL THE BEST 💚