HI FRIENDS, Here I show a wonderful AI-based online software that allows you to create wonderful dream modern arts with simple tools. here is the [link](
https://app.wombo.art/
) Just click on the link and sign up with your email address and start creating, here I give you the tutorial to create art.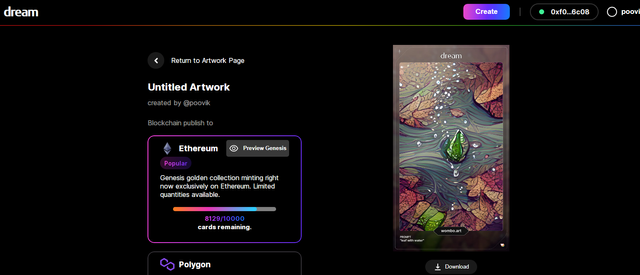 Step 1:
After signing up long into the site, there you can see the "create" button at the top right, click on it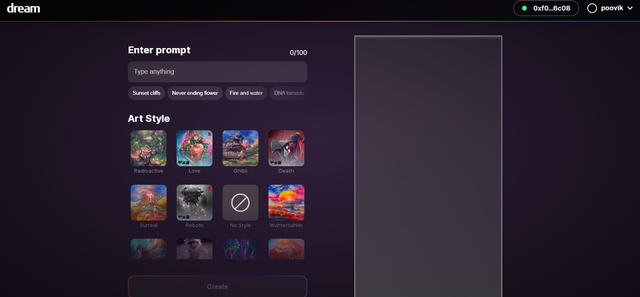 Step 2:
After clicking the create it will show you several templates and also a text box to enter prompt, there you can type any words like the blue sky, flying butterfly, deep valley etc. here I typed "purple wave" and then clicked on the template, then it started creating our art.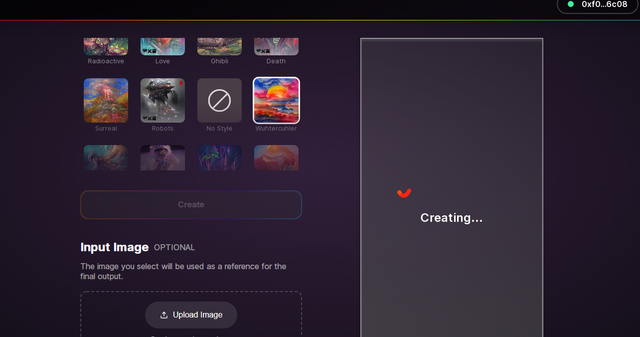 Step 3:
After a while it showed the created art which was beautiful and unique, you can also try another art with the same title by just clicking create again , so I did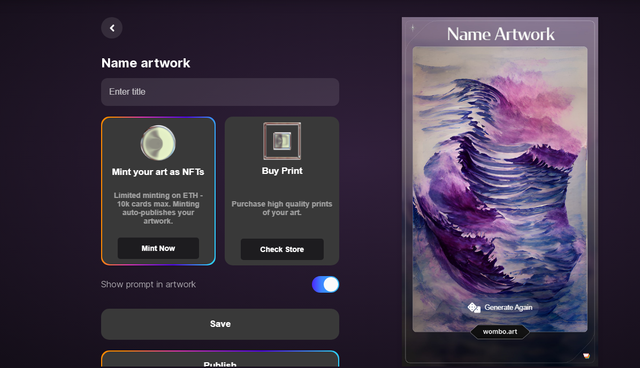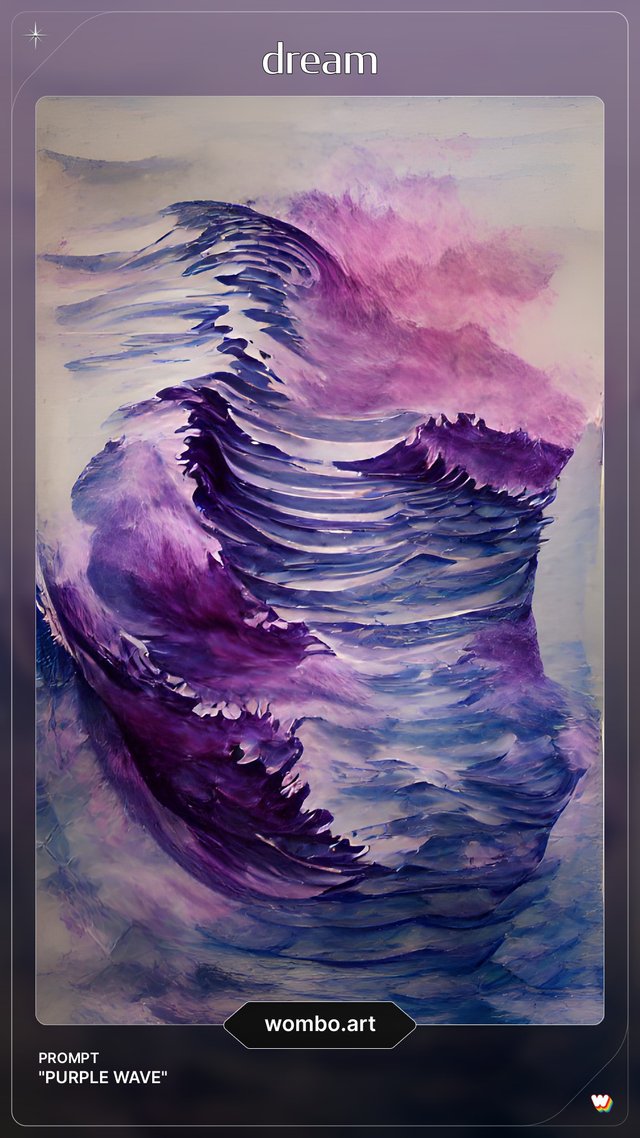 Step 4:
Again it created another purple wave design and it was so awesome and better than the other. You can download and save it to your computer and it is all free.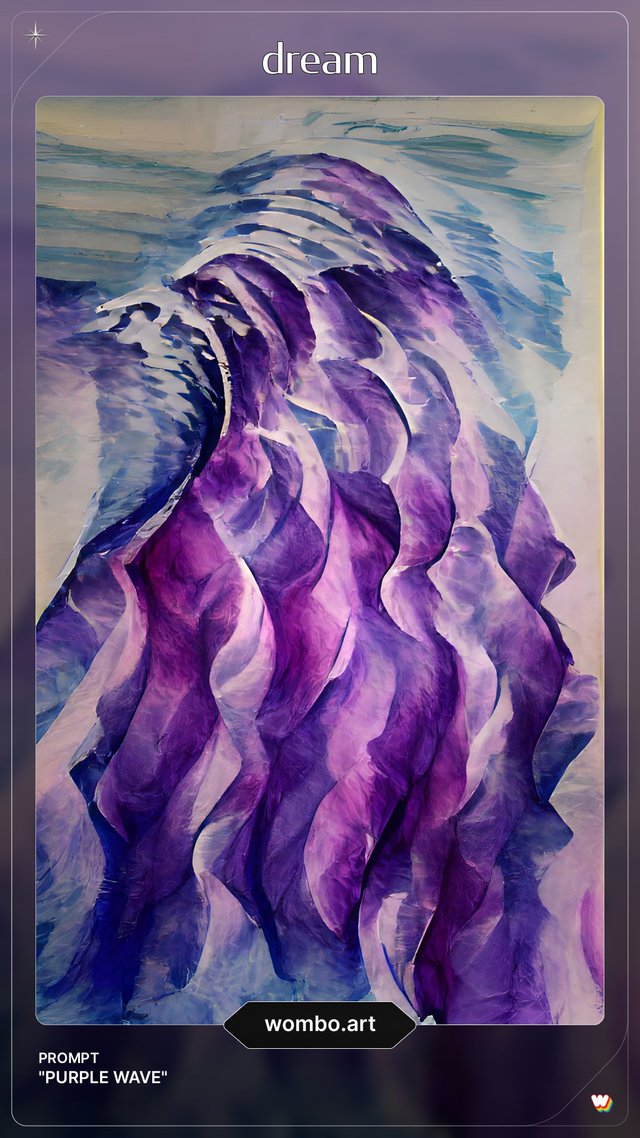 Step 5:
then I tried another design with the name of "orange long cloth" it created another adorable design and I saved it as a jpeg file.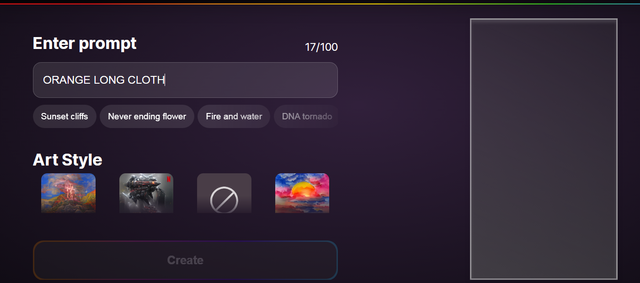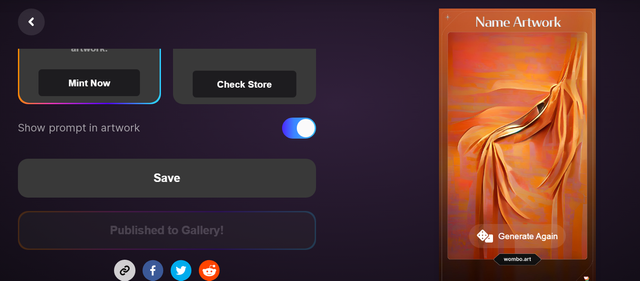 Step 6:
I have created many designs through this free software, here are some of the designs.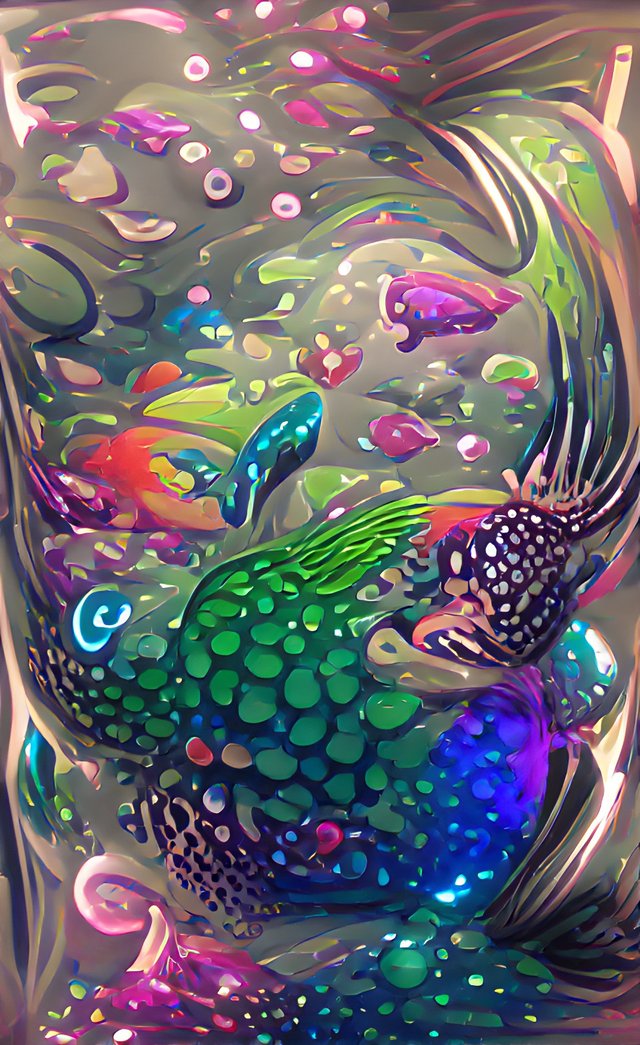 MADE WITH WOMBOART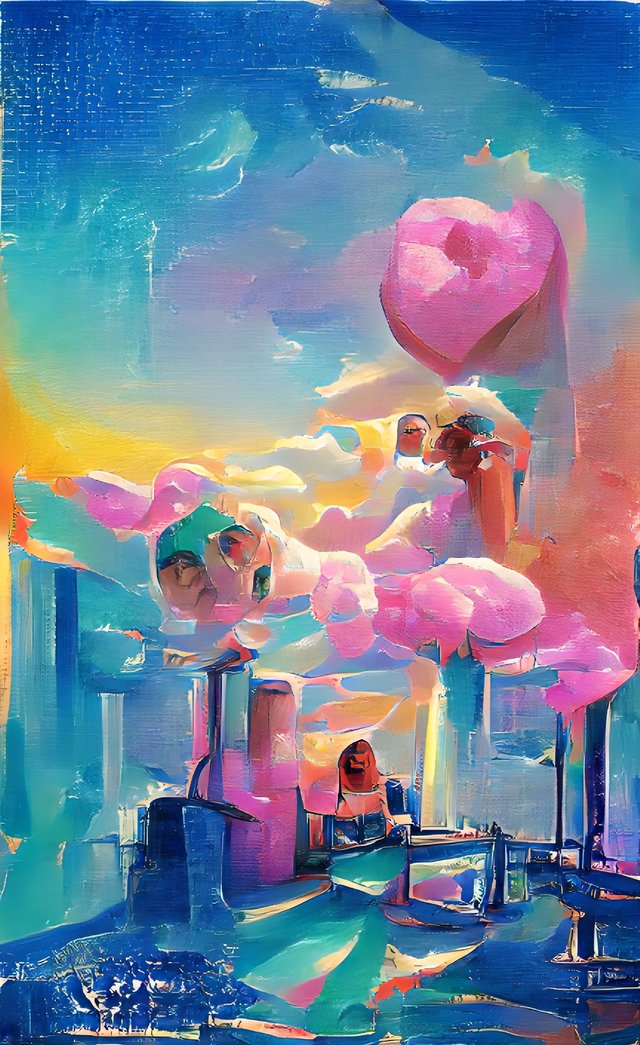 MADE WITH WOMBOART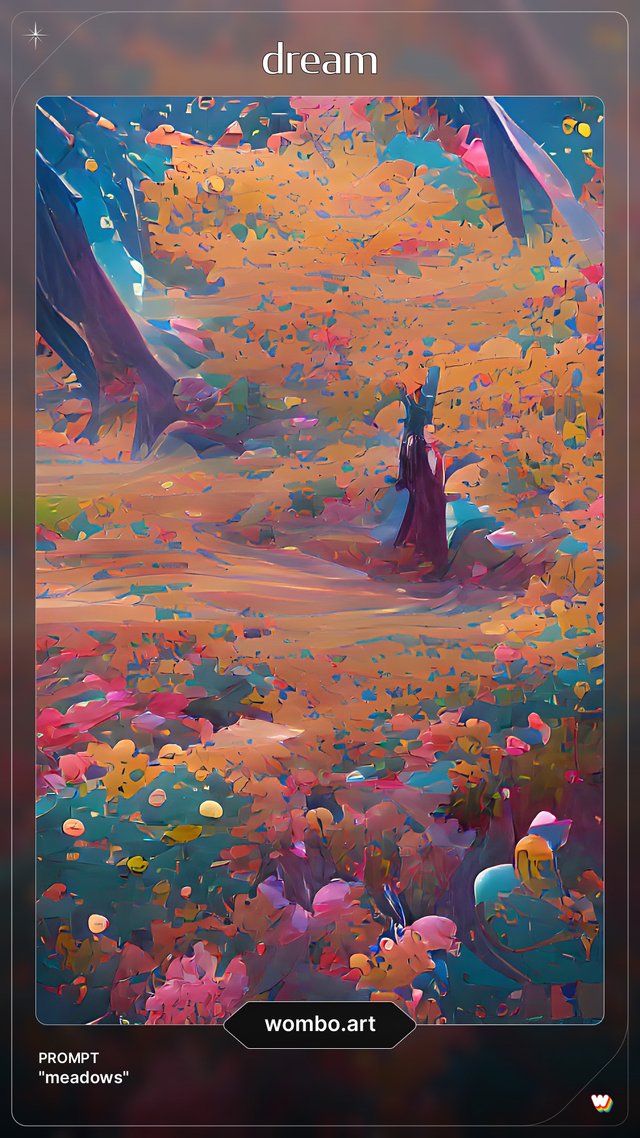 MADE WITH WOMBOART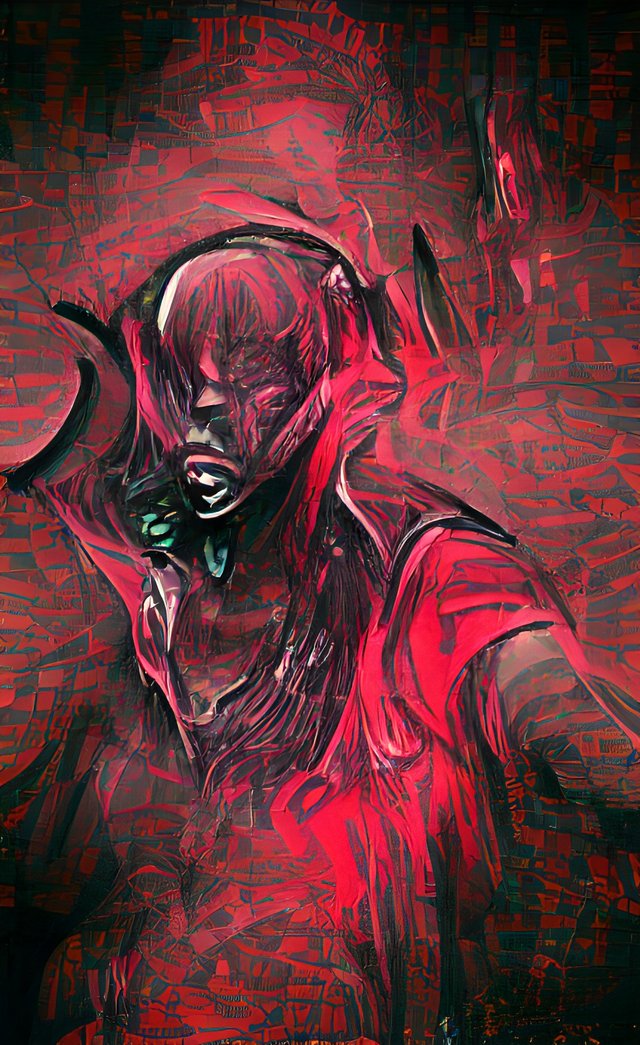 MADE WITH WOMBOART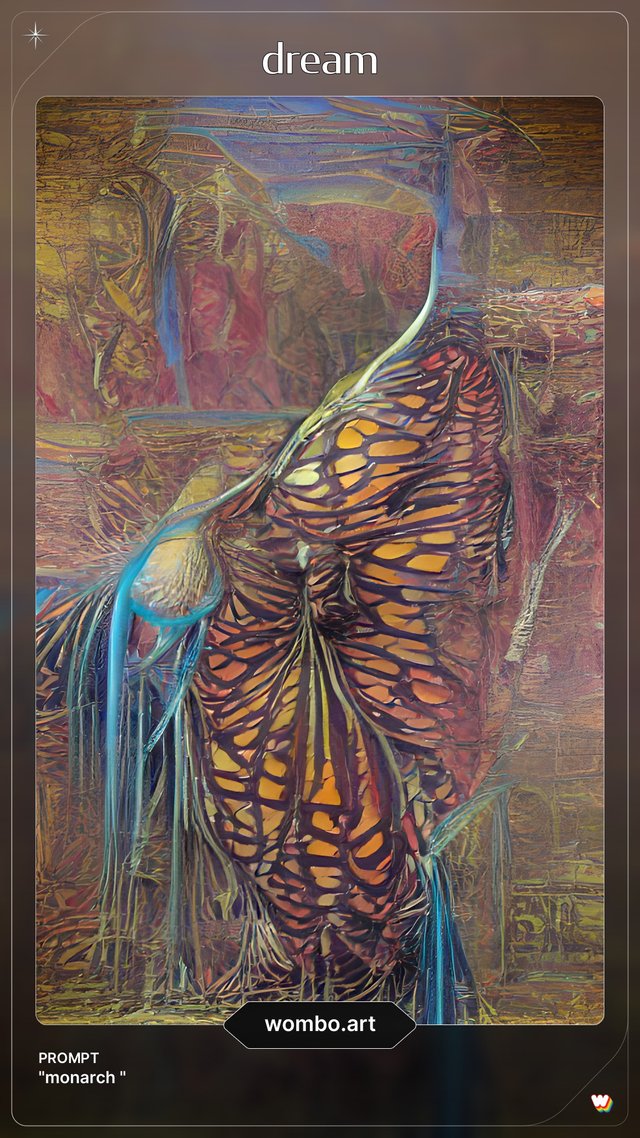 MADE WITH WOMBOART
You can also sell your design at NFT using the Metamask wallet, after creating the design just click on mint and it will lead you to the Metamask wallet if you already have a Metamask login or sign up to make one, moreover you caret your own portfolio with many designs in the site and sell them.
♣ ♣ All is Well ♣ ♣