It's a wonderful day to celebrate God's grace. Good day to all!


25%post pay-out @null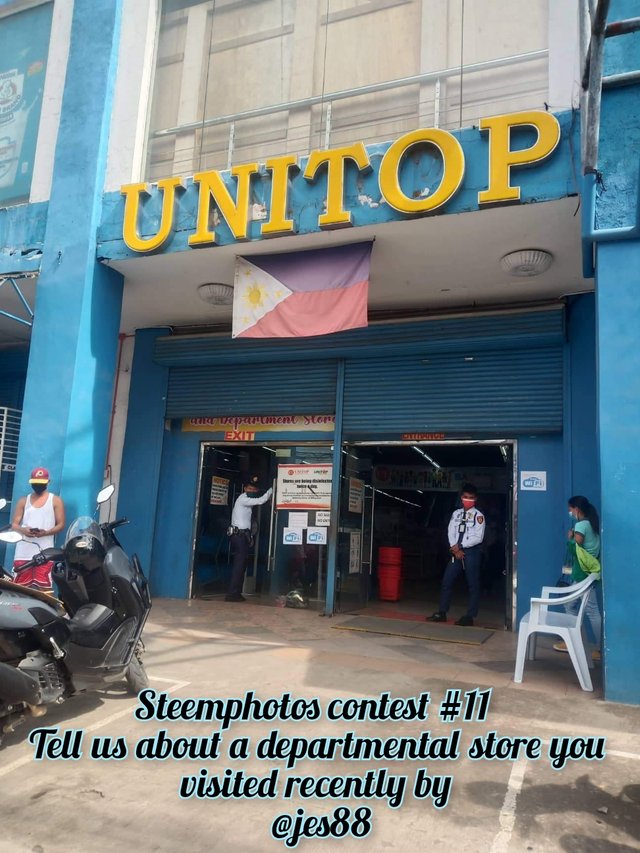 Another interesting contest from this community makes me wanted to join. There is a famous department store in our place which is very affordable and owned by a Chinese owner. The department store's name is Unitop General Merchandise.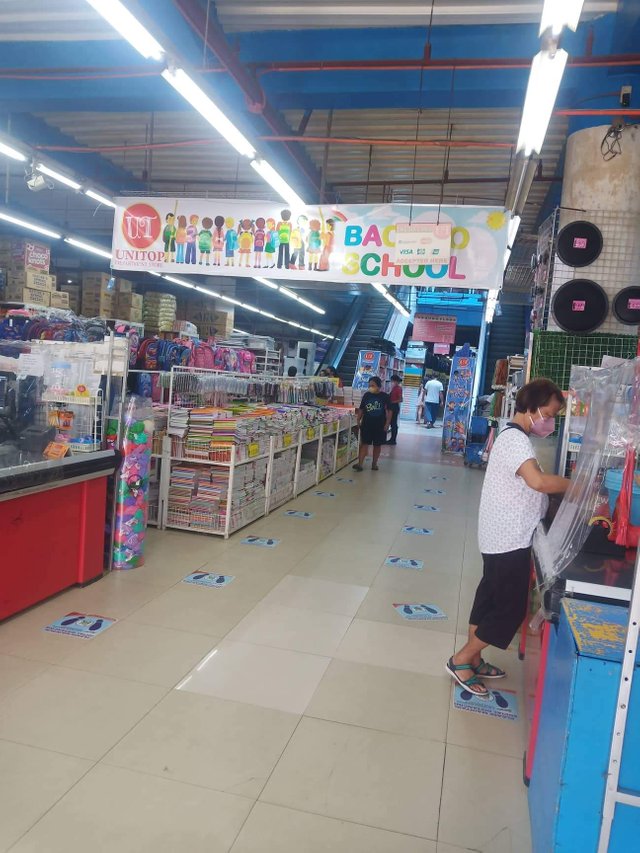 This is what I saw right when I entered the entance door. The highlight of the consumers are the school supplies. Classes in private schools are already starting today while the public schools will be next monday. Parents are busy purchasing their children needs because this is the resume of the face to face mode of teaching after 2 years.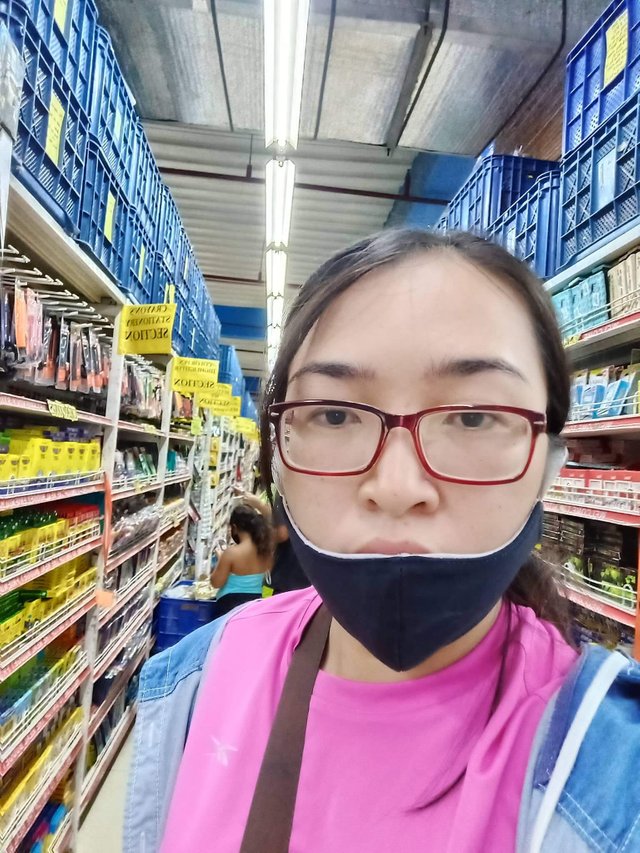 My mission for today is to buy a gift for my favorite godchild, whom I never seen for years. She will go home tomorrow to another island that is why I am making an effort to pay back the years that we didn't see each other. Since she is turning 5 years old and enrolled already in the kindergarten, I plan to give her school supplies before she went homr and another years we will be missing each other.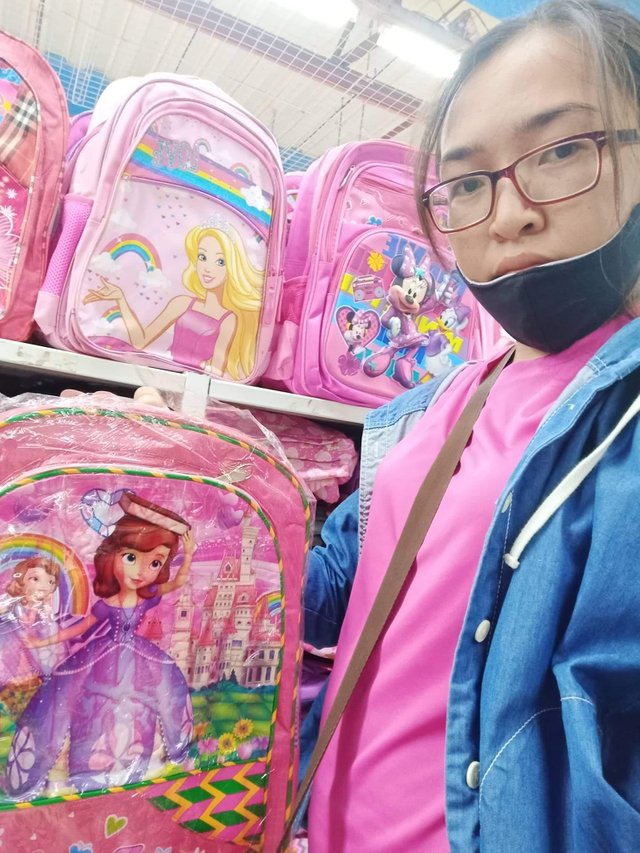 I saw a cartoon backpack, which I think she'll gonna like. I put it in my cart and proceed to another corner.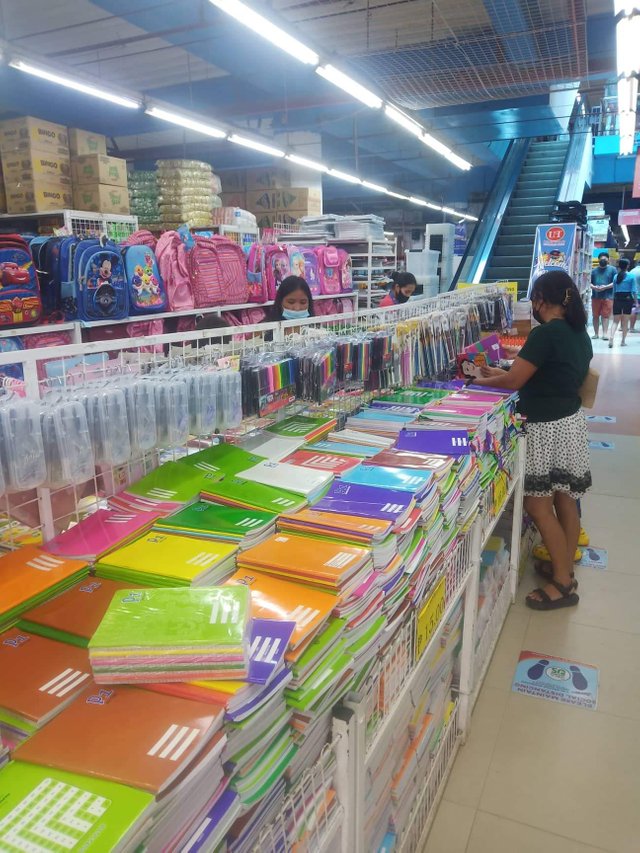 I also included notebooks,paper pad, pencil,sharpener and crayons. Since I lost the official receipt , I'll gonna state the price and the total amount I paid.
| ITEMS | PRICE IN PESO | STEEM VALUE |
| --- | --- | --- |
| 1 backpack | 149.00 | 11.5 |
| 3 pcs notebooks | 45.00 | 3.4 |
| 1 pad paper | 10.00 | 0.8 |
| 2 pcs pencil | 18.00 | 1.39 |
| 1 pack crayon | 12.00 | 0.9 |
| 1 piece sharpener | 3.00 | 0.23 |
| TOTAL | 237.00 | 18.2 |
I only went to school supplies section. Even if I want to stroll, I need to save time because my daughter is waiting at home. After I purchase my gift for my godchild, I went directly to parking area and drive to their home.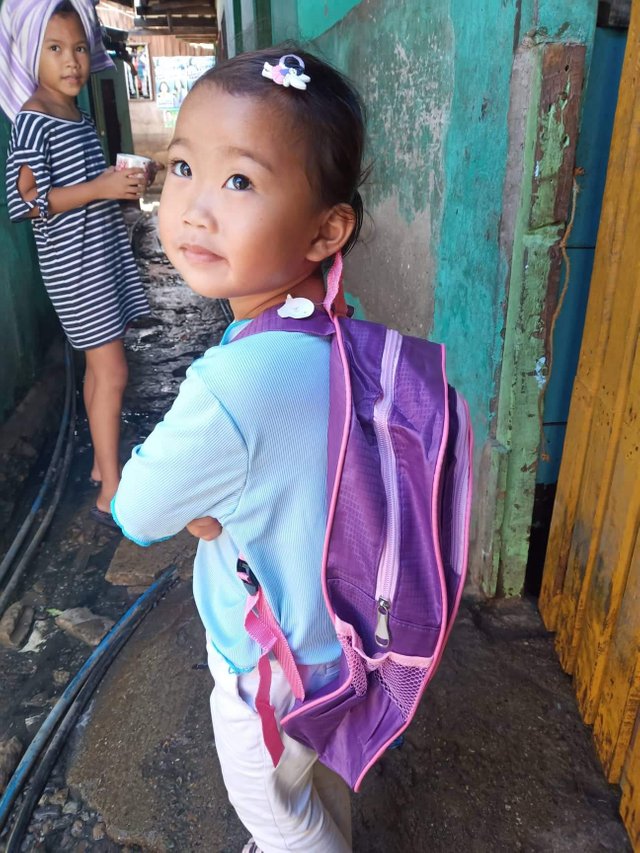 This is my cute godchild. I hope she will like my little gift for her.
This has been my contest entry. I am inviting @jaofran @manticao @mrs.cuyag to join the contest. You may click this link
THANK YOU ALL FOR READING!