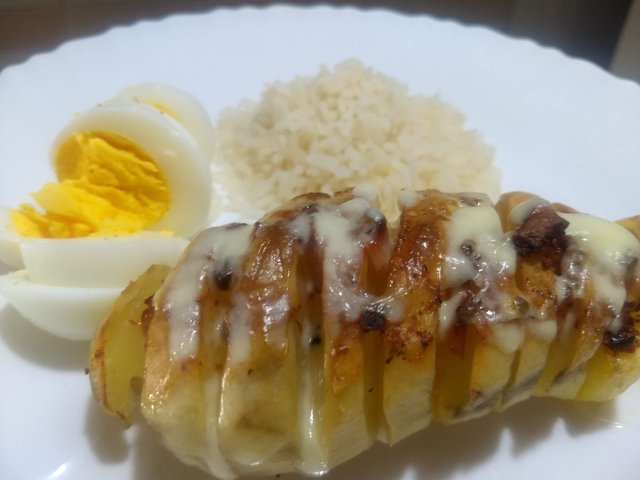 Hola! Querida comunidad, de nuevo tengo el gusto de compartir mi The Diary Game, hoy fue un día largo lleno de ocupaciones, en nuestra casa vemos la familia como un equipo que avanza en un mismo sentido para alcanzar metas en común, y mas aun cuando tenemos un Home office, hay que organizarse bien, pero también hay que disfrutar cada parte del proceso, así que me anime a cocinar para el almuerzo, ya que mi esposa estaba full con otras tareas, demás esta decir que me gusta hacerlo, así que pensé, voy hacer algo rápido, porque sino los tiempos no dan....
Hice una receta sencilla de papas al horno, con un aderezo de varios condimentos y un poco de aceite, las corte como ven en la foto y las rellene con trozos de jamón.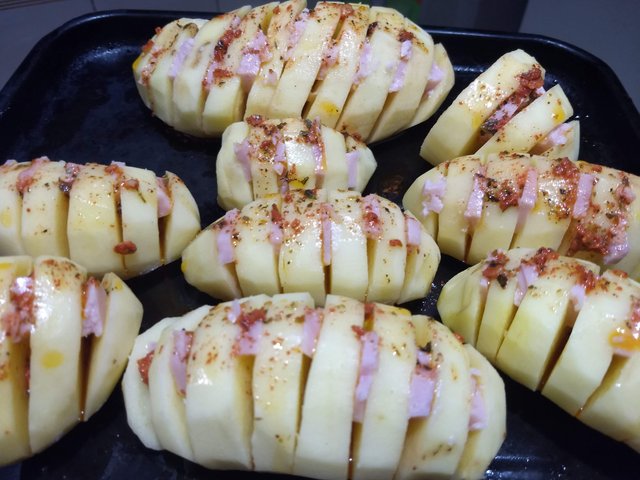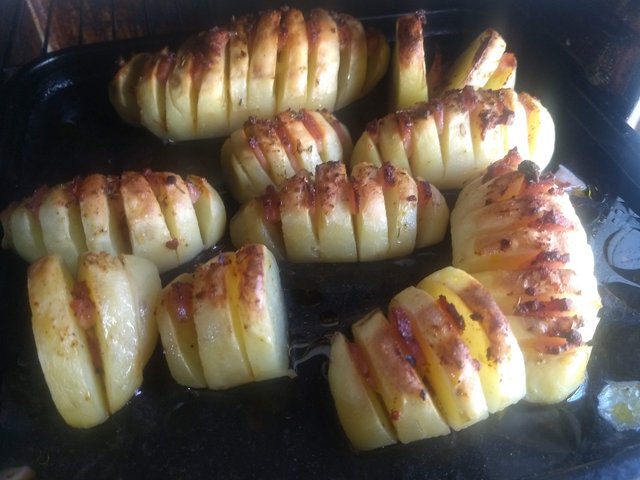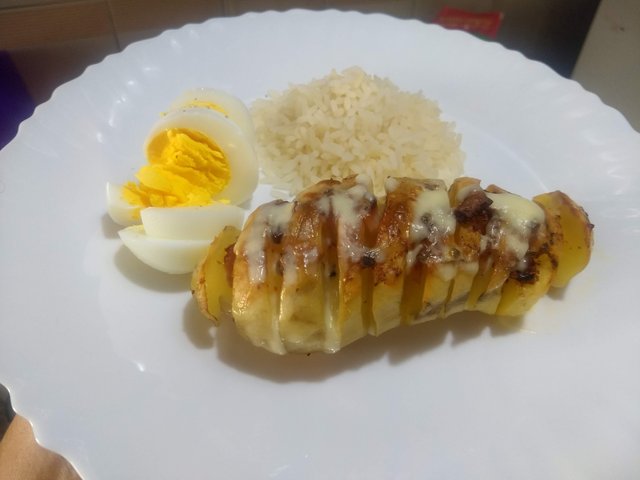 Luego de unos 40 minutos en el Horno, y que las papas estén bien cocidas, claro, el tiempo depende del horno que tengan en casa, les coloque trozos de queso y un poco sal al gusto, luego otro poco de calor y listo.
Así disfrutamos de este sencillo pero rico almuerzo en familia.
Y de nuevo al computador, a seguir con la ilustración de esta mini historieta que estoy próxima a terminar, es parte del trabajo que les mostré en el The Diary Game anterior, les muestro un poco del avance, es todo en blanco y negro, pero, trabajando bien las sombras y luces , se puede conseguir un buen resultado.

Luego de una Jornada larga, Fui a acompañar a mi hijo a su practica de Futbol, el horario de hoy es un poco fuerte porque sale a las 10 de la noche y les tocaba circuitos de entrenamiento físico. Gracias a Dios me toco solo estar de espectador jejeje., este lugar es genial, es un multideportivo, prácticamente un piso por disciplina deportiva, en el salón de al lado estaba el equipo de Basquet entrenando también.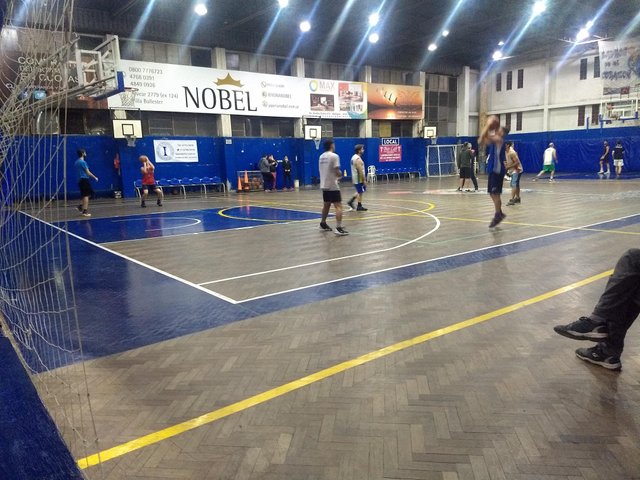 Ahora si, de regreso a casa.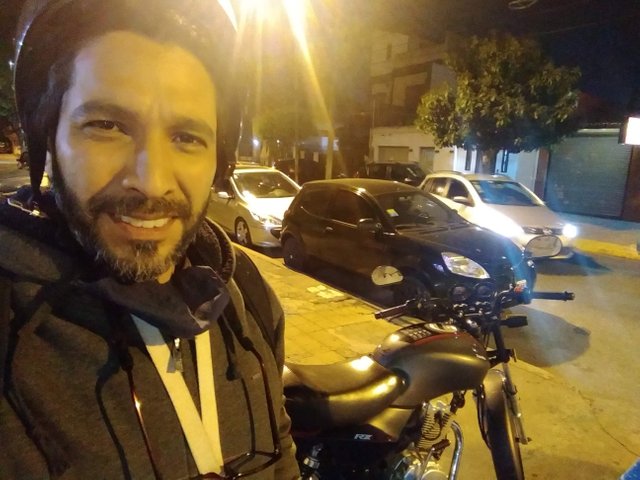 No todo es trabajo, compartir esos momentos con los hijos son muy importantes, aunque uno este agotado, vale la pena el esfuerzo, es una siembra que dará sus frutos. La familia , después de Dios es la mayor riqueza que tenemos.
Espero el recorrido de hoy les haya dejado un sabor diferente.
Gracias por la atención, nos vemos en el próximo post.
Fotos de mi autoría, tomadas con Smartphone Motorola G 5 Plus

Publicación con el 15% en Apoyo a la Comunidad