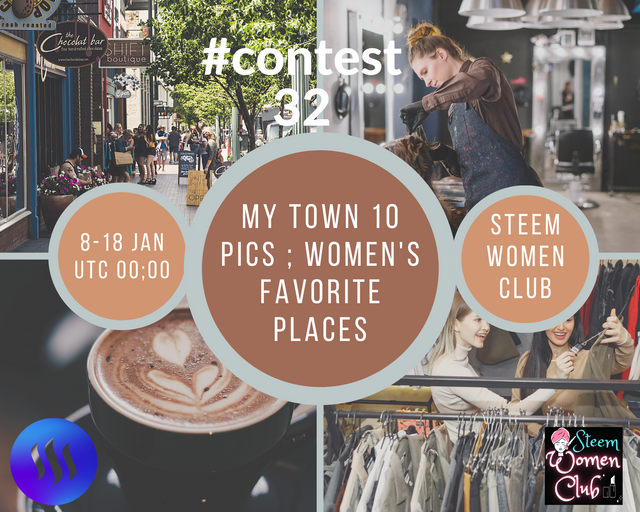 Hello beautiful women of Steem Women Club Community
Today I am announcing the new contest in the steem women club community. As the women's community, we organized many competitions. This time it will be about the event that started in the previous months on the steemit platform. It is the women who travel the most and pay attention in the society. Therefore, you will be more assertive about photography or venue.
Here are the details of the new competition.

Steem Women Club #Contest 32 My Town 10 Pict ; Women's Favorite Places
---
You will remember this event. You will add photos of your city's favorite places and places where women can go. You will also inform us by explaining. In addition, you will let us know the location of the venues at https://what3words.com/.

Contest Rules
• exactly 10 pictures should be shared.
•Each photo should have a title, picture, description and what3words link.
sample ;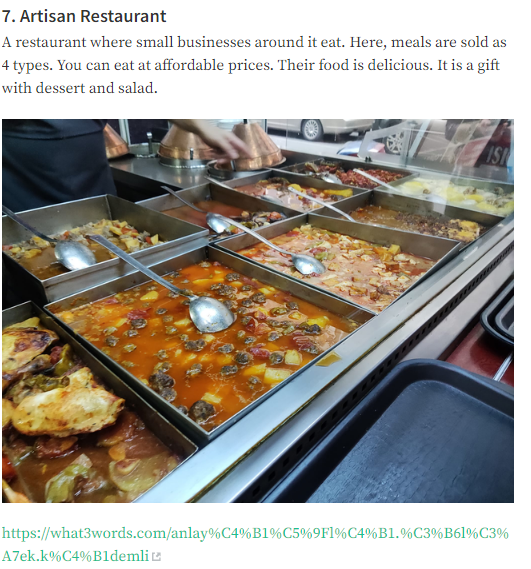 • Your article must be at least 150 words. Therefore, do not forget to explain the places in detail.
exemplary places that women will love; hairdresser, care, jewelry, store, market etc..
••Posts You should share in the Steem womenclub community.**
• top 5 hashtags should be #womenclub10pics #steemwomenclub # steemexclusive #mytown10pics
• It is forbidden to copy pictures from the Internet.
•Pictures must be your own.
• Plagiarism is strictly prohibited
•Follow the @svm038 and steemwomensclub account.
• Tag and invite your friends to your posts.
• Participation in the club5050 event is mandatory.
• The curators will look at your sp history over the course of one month.
---

Competition Awards
•We will select the top 5 women who wrote the most beautiful women's diary to vote for booming.
1.Booming will be selected with good quality to vote
2..Booming to be selected good quality to vote
3.Booming will be selected with good quality to vote
4.Booming to be selected good quality to vote
5.Booming will be selected with good quality to vote

SteemWomen Club Discord :https://discord.gg/yFykMWBb
İnstagram Account: Steem WOmen Club
Twitter Account:Steemwomenclub
Blog Site : Site

Support us by delegating STEEM POWER.