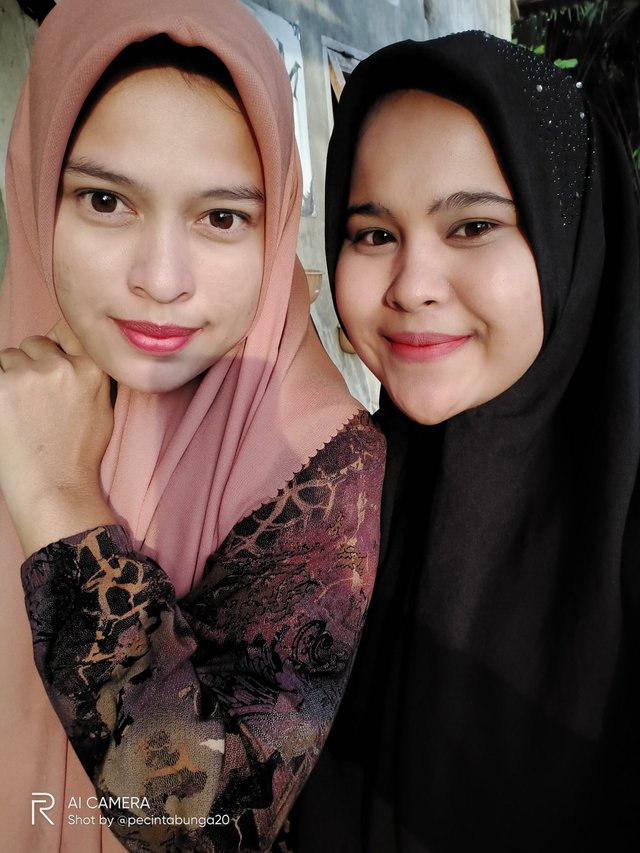 With my sister Mona
Hello all steemit friends. .!! how are you today? wherever you are I hope you are always fine, today I want to share my activities today 25.6.2022, today I don't have many activities, as usual just doing housework, sweeping, washing and also cooking for the lunch menu, all day just sitting at home makes me bored, in the afternoon I only invite my sister Mona and my niece Asfia to go out- afternoon walk, and looking for snacks at the market, after washing dishes I take a shower and pray asr four rakaat, after prayer I wear clothes to get ready for an afternoon walk, there is no purpose we just want to go around enjoying the afternoon atmosphere and looking for snacks.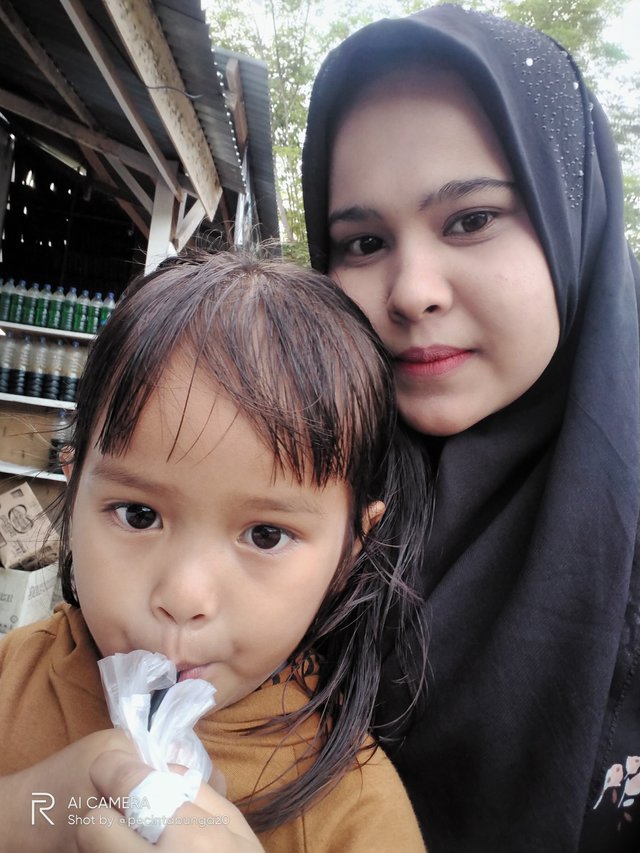 With my Nephew asfia
We drove leisurely enjoying every sight, many people came out like us to take a walk enjoying the afternoon, we walked all the way to the sand market, the atmosphere in the afternoon at the market was very crowded because in the afternoon the market junction there was a lot of food and drink provided at the market. along the way, starting from toast, dumplings, fried foods and many other foods and drinks, when we arrived at the market we bought 2 martabak and risol.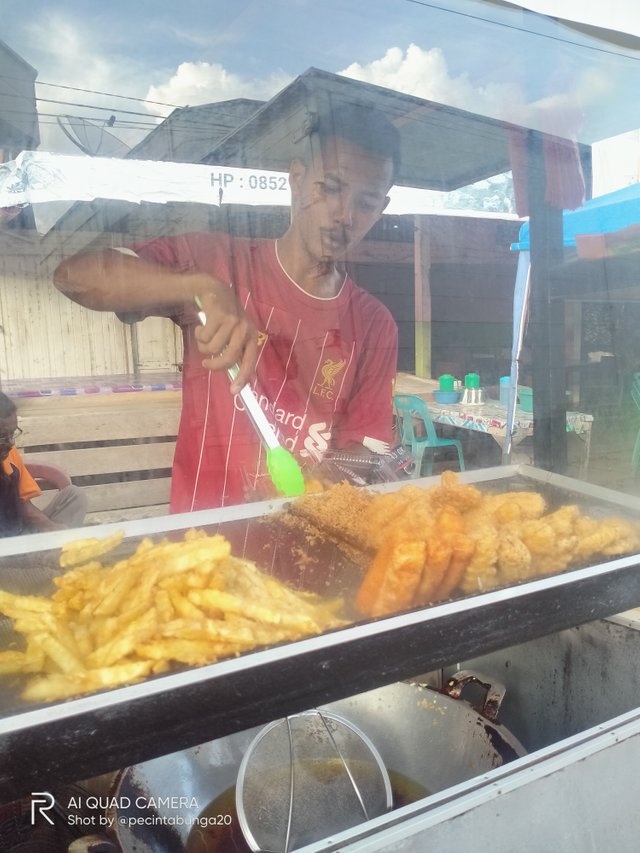 After buying risol we went to a juice shop we bought pokat juice for our brother at home, besides pokat juice I also bought my favorite drink, ice cincau cappuccino, after buying juice we went to buy chicken bait that my brother ordered, we bought 1 kg chicken bait for 12,000, after buying everything we immediately continued our journey home.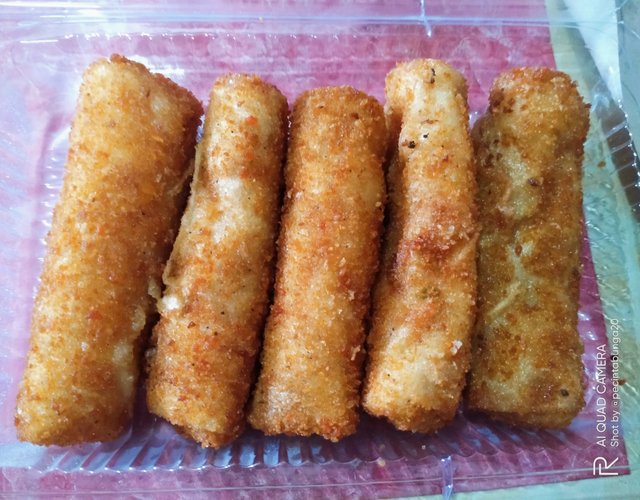 Risol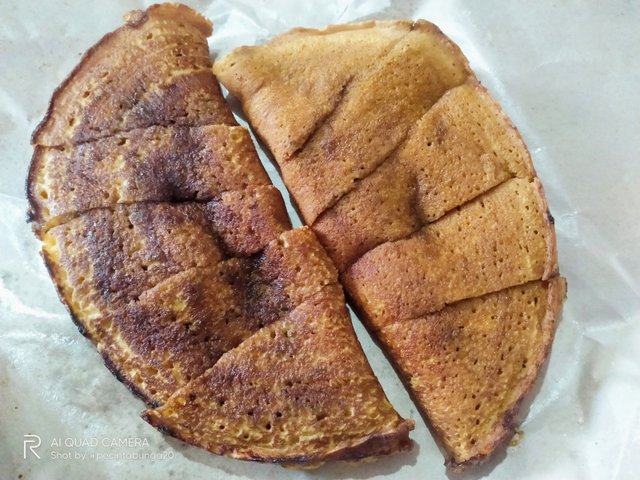 Martabak
Arriving at home we sat enjoying the snacks we had bought, we ate casually while chatting, it didn't feel like the time was getting late, it was time for maghrib the sound of the Maghrib call to prayer was clearly heard in the mosque in my village, I went to take ablution water and pray maghrib three rakaat, when night falls we are just at home watching television for a while and then going to the room to rest, this is just my game diary today, thank you to all my friends who have supported me all this time, have a nice day.
Greetings @pecintabunga20