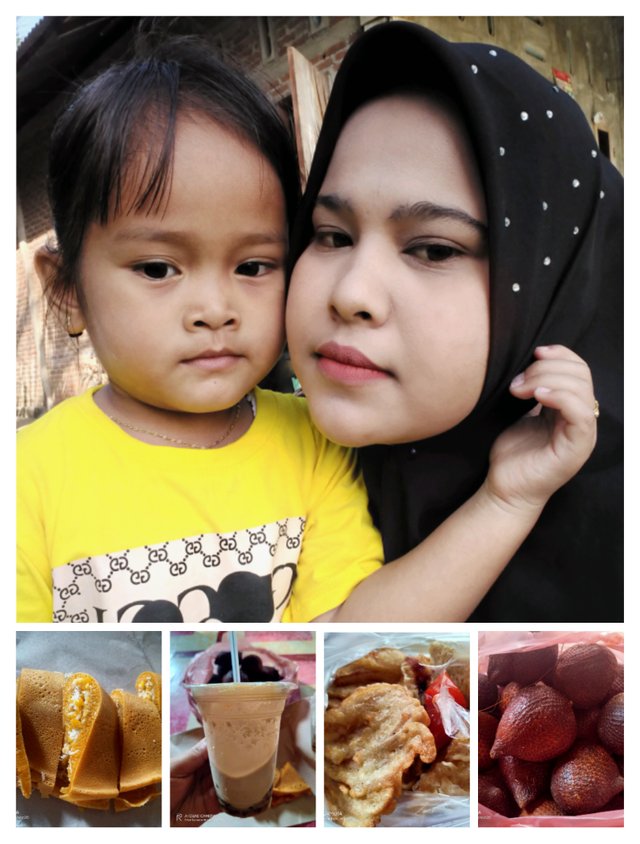 Hello good night, how are you today, I hope you are in good health and well, today I want to share my activities again on Tuesday 19.7.2022, not much activity just doing homework and walking in the afternoon with my niece asfia.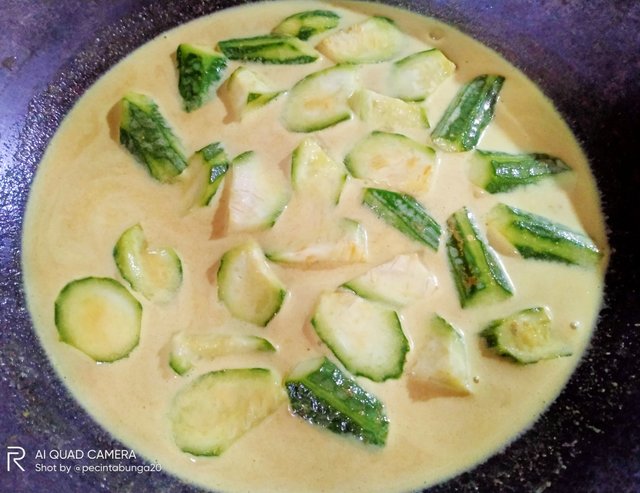 Fat vegetable
The alarm went off at 05:30, it was still very dark outside, with sleepy eyes I got up and went to the bathroom to clean myself and take ablution water to do the dawn prayer two rak'ahs, after praying I didn't forget to pray, I pray that my family is healthy, sustenance is facilitated and also kept away from people's slander, after praying my eyes are still very sleepy I go back to bed to sleep for some more time, I am a housewife, I don't have much special work in the morning, only do housework, sweep , washing and also cooking.
In the morning before noon, after doing homework and taking a shower I started the motor, I went to the nearest vegetable shop to buy various kitchen necessities, bought onions, tomatoes, chilies and also vegetables, after finishing shopping I went home to cook lunch menu, not much menu today I bought vegetable oyong, I cooked a simple menu of vegetable leumak, fried fish and only red chili sauce.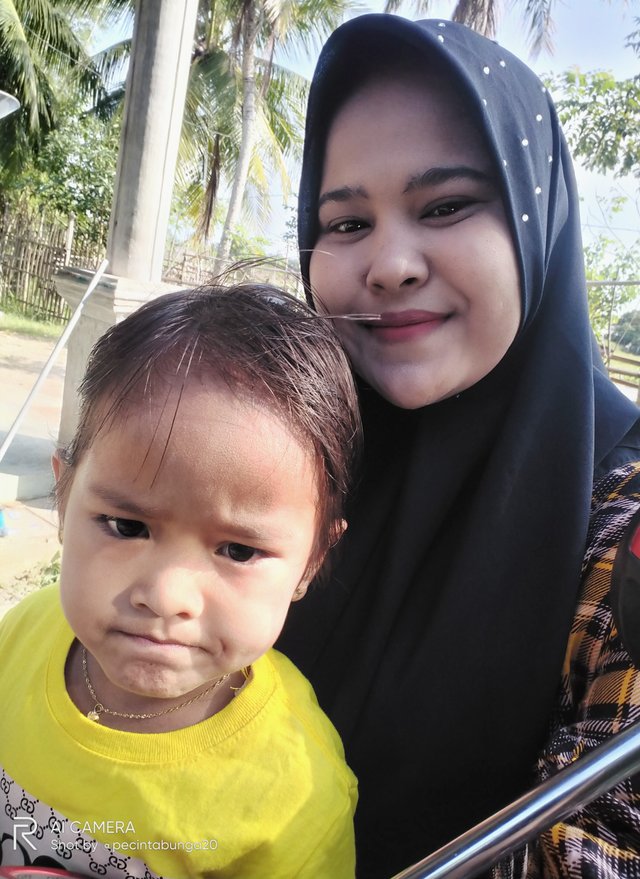 With my nephew
After cooking, I relax while watching television with my beloved niece, I don't feel the time is running so fast at 13:00 Dzuhur time has arrived, the sound has resounded in the mosque in my village, before praying I go to lunch first and then take a bath, perform ablution for do the Dzuhur prayer four cycles, during the day there are not many other activities, after praying I stay in my room to rest.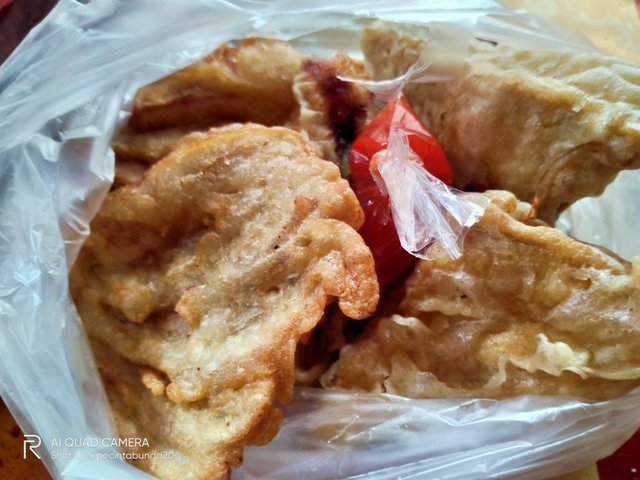 Gorengan
Evening time is a very prone time for the stomach, I took my niece Asfia to go to the Tanah Pasir market to look for snacks in the afternoon, we went to take a shower to get ready, after we finished wearing clothes and hijab we went by motorbike, only about 5 minutes away using motorbikes, we walked leisurely, in the afternoon there were lots of food and drinks available at the Tanah Pasir market crossroad, until we arrived at the market we went around the market to see what was delicious to buy today, I bought a few pieces of fried bananas and also tofu.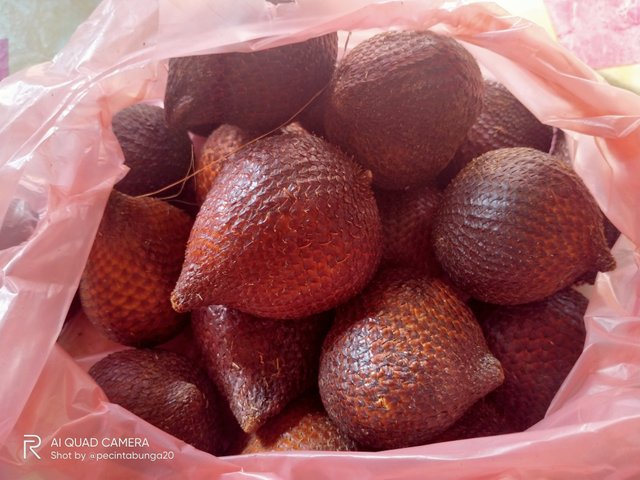 Salak fruit
My niece Asfia she really likes salak fruit, I bought 1 kg of salak fruit for my beloved nephew.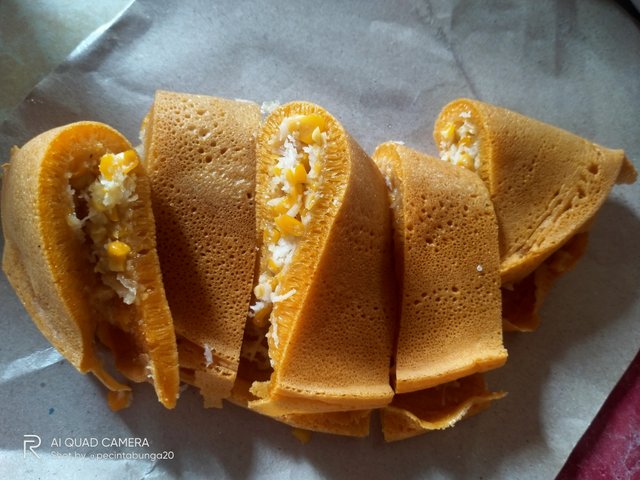 Martabak jagung
I also bought one martabak cake filled with corn, this is my favorite cake, besides the corn flavor there are also peanut, chocolate, srikaya and durian flavors, I only bought one because there were only three of them at home with my brother and nephew, the price of one piece of martabak cake corn is only 4,000 only, if we buy three pieces only pay 10.000 only.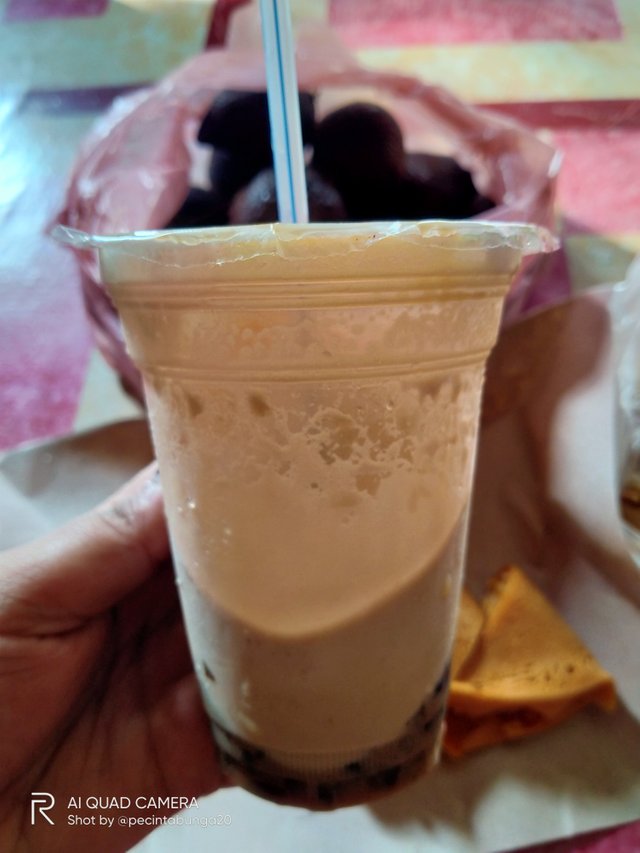 Ice Cappucino cincau
Finally before going home I bought a grass jelly capuccino drink at my subscription, I waited a few minutes until the drink was ready, for the unit price of grass jelly capuccino only 5,000, after buying a drink we went straight home and enjoyed cakes and drinks with our beloved brother and nephew.
That's my activity today 19.07.2022, thank you to all my friends who have visited and read, I hope you have a nice day.
Greetings @pecintabunga20