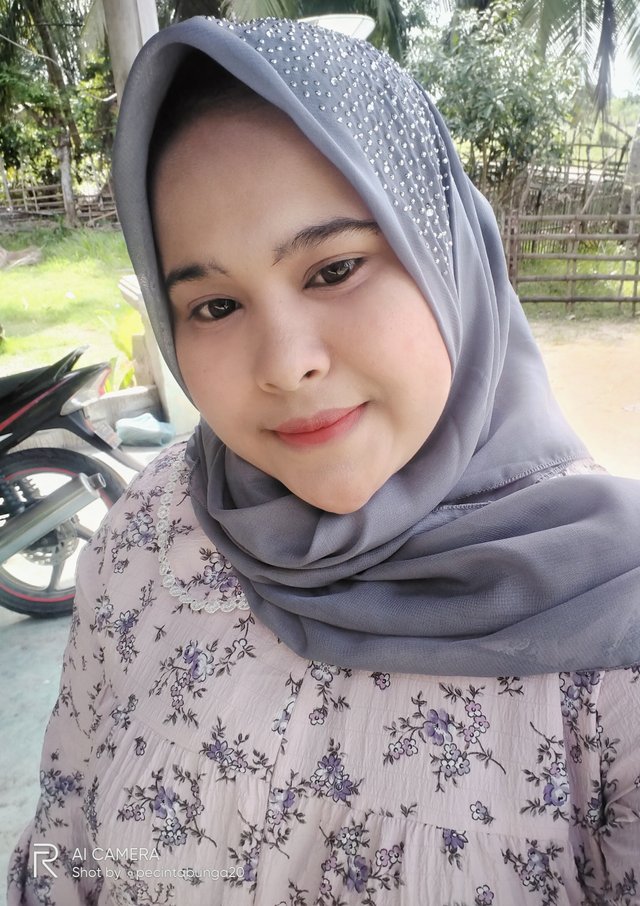 Today after doing homework I got ready to take a shower, today I want to go to my sister-in-law's house in Geudong, today they are holding a small kekil event, namely the peucicap event or going down to the ground, for their second child, Peucicap is one of a series of traditional Acehnese ceremonies that carried out after the child is born and is around the age of approx., introduced several flavors of sour, salty and sweet foods such as various kinds of fruit, this tradition is like an exercise for babies to be able to distinguish one taste from another, and going down to the ground is the day when the first baby is released and in the footsteps of the ground, before doing the chanting, babies are very abstinent from leaving the house, except in an emergency.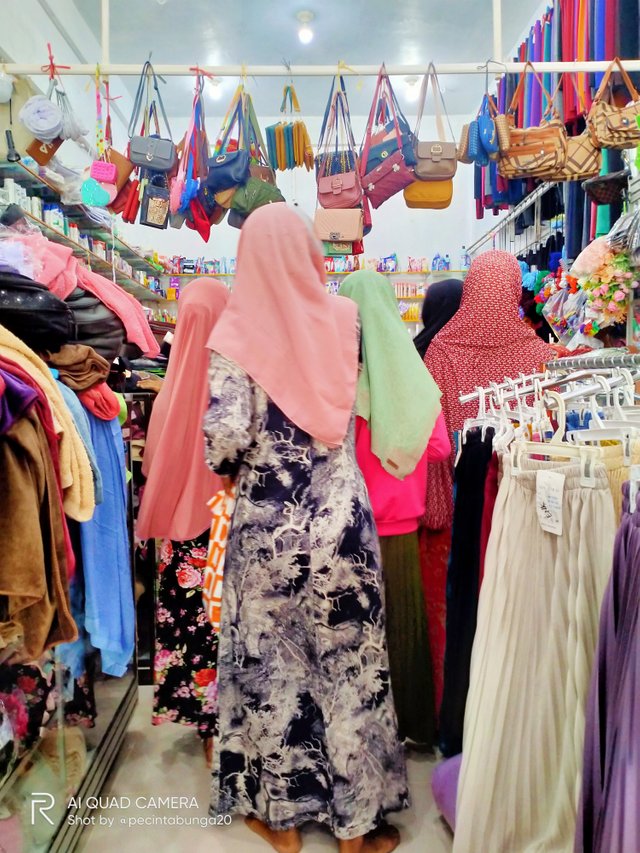 My sister and mother were also invited by my in-laws but today my nephew is sick so they can't go, only my husband and I went, because we couldn't attend my sister and mother left a simple gift to give to the baby, on the way home The event I stopped at Tgk. Ahmad's shop at the Tanah Pasir market to buy gifts from my mother and sister, the atmosphere at Tgk Ahmad's shop was also very busy today, so I had to queue a little longer to make gifts.
After the gifts were made we continued our journey again, today the weather was also very hot, we went by motorbike and it only took about 15 minutes to get to the event house, we came a little late so we didn't have time to see the baby doing peucicap and got off the ground , our other family had arrived earlier, we entered and gave the cakes and gifts we brought, we sat and ate together with a variety of Acehnese specialties that had been prepared.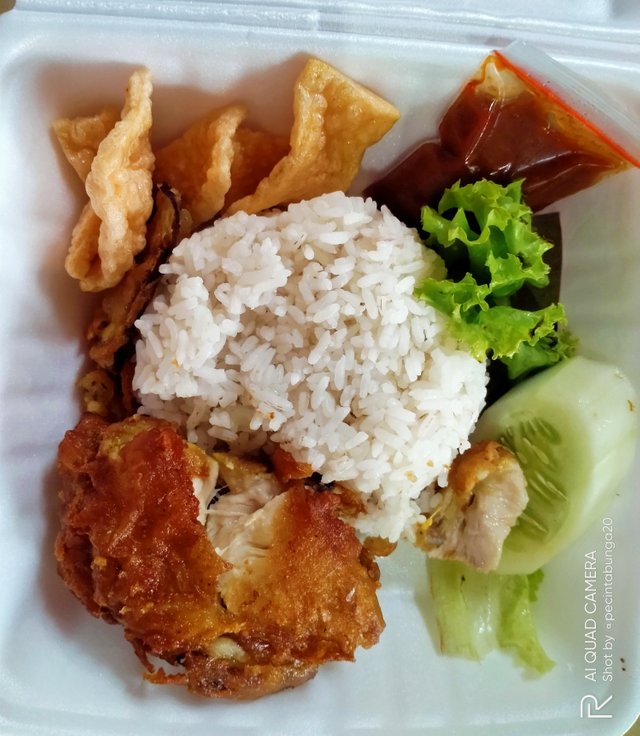 I was at my sister-in-law's house until 15:30 in the afternoon, after where my brother-in-law and my husband also visited my father-in-law's house in T Punti, I just sat chatting for a while and then it was very late in the afternoon we said goodbye to go home, when we got home we arrived At the Tanah Pasir market, I stopped at Mami's stall to buy 2 fried chicken for dinner tonight, then I also went to buy pokat juice at the usual place.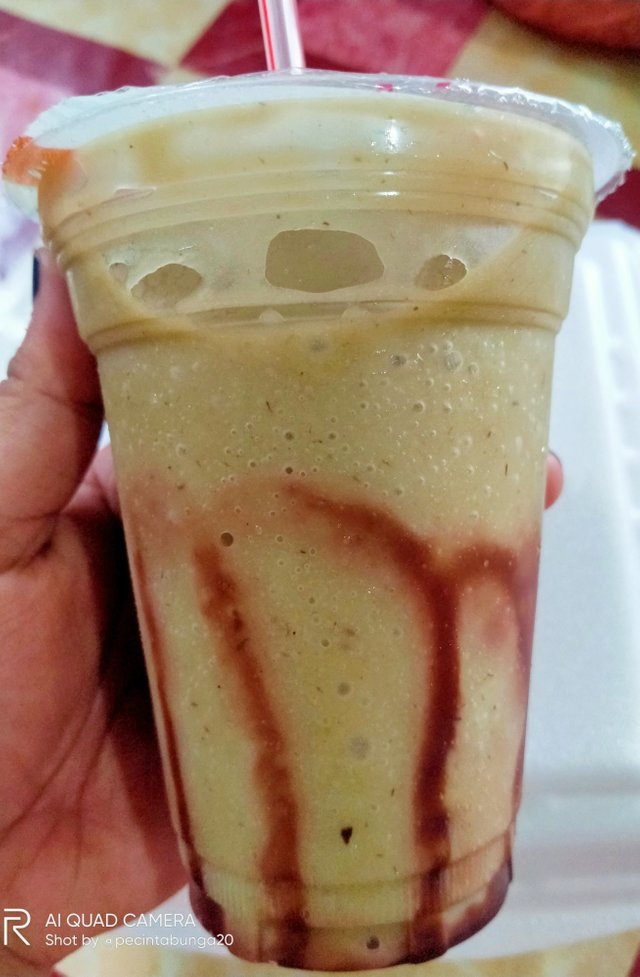 Arriving home at 18:00 I entered the room and lay on my bed, I was very tired I rested for a while before going to take a shower, I didn't realize it was already 18:45 the sound of the call to prayer was clearly heard in the mosque near the house, I went to take a shower and did the maghrib prayer , finished praying just enjoying dinner with my husband, after dinner I watched tv for a while and then slept and rested, this is all for my diary game today thank you to all friends who have visited have a nice day.
Greetings @pecintabunga20